Rok 1973 priniesol na rozmáhajúcu sa art rockovú scénu zásadné albumy tohto žánru, ako Dark Side Of The Moon (Pink Floyd), Selling England By The Pound (Genesis), In A Glass House (Gentle Giant), Brain Salad Surgery (EL&P), Larks' Tongues in Aspic (King Crimson), prvý – bezmenný, album Camel, ale aj dodnes jednu z najuznávanejších a absolútne kultových záležitostí nesmierne bohatej a rozmanitej talianskej art rockovej scény s názvom Zarathustra, kvintetu zo San Rema – MUSEO ROSENBACH, ktorí ako meteorit prudko zažiarili, tak aj rovnako rýchlo zhasli. (Zvláštna paralela s väčšinou komerčných kapiel a ich produktov po celom svete). 
Znalci a zainteresovaní rockeri asi vedia, že toto dielo bolo dlho lídrom TOP 20 talianskej art/prog scény nedostižných 70. rokov a stálo pred veličinami, akými sú skvosty kapiel Banco del Mutuo Soccorso, Premiata Forneria Marconi, Il Balletto di Bronzo, Alphataurus, Metamorfosi, a mnohými ďalšími…
Už trochu šokujúca predná strana obalu dosky so zakomponovanou tvárou Benita Mussoliniho a texty v taliančine, inšpiráciou ktorých bol Nietzsche, sú faktory, vďaka ktorým MUSEO ROSENBACH zaujali nielen fanúšikov náročného rocku, ale aj rôznych politikov, byrokratov a moralistov.
Ťažiskom albumu je úvodná, titulná 21 minútová kompozícia, nepochybne inšpirovaná Supper's Ready od Genesis a vlastne celá štruktúra kompletnej LP nápadne pripomína genesisovský Foxtrot. Muzikantsky tu však podstatne viac cítiť vplyvy raných King Crimson a EL&P, skombinované s typickými talianskymi art rockovými ingredienciami. Spevák Stefano "Lupo" Galifi má skutočne výrazný a zreteľný hlas, bohatý spôsob hry na klávesové nástroje v podaní Pita Corradiho dáva kapele tiež značne špecifický zvuk. Aj tri kratšie skladby na pôvodne druhej strane klasickej platne sú stavané na výrazných klávesových partoch a intenzívnom speve, ale úroveň a silu titulnej kompozície už nedosahuje žiadna z nich.
…Osobne si myslím, že tento album má štatút kultu najmä preto, že skupina prakticky (až do roku 2000) nič iné nevydala, a úprimne povedané, na talianskej scéne mám aj väčších obľúbencov (napr. PFM i mladšie prog rockové kapely).

SKLADBY:
1. Zarathustra 20:35
— a. L'ultimo uomo
— b. Il re di ieri
— c. Al di là del bene e del male
— d. Superuomo
— e. Il tempio delle clessidre
2. Degli uomini 4:01
3. Della natura 8:23
4. Dell'eterno ritorno 6:12
SESTAVA:
Giancarlo Golzi – drums, percussion, vocals
Alberto Moreno – bass and piano
Enzo Merogno – guitar, vocals
Pit Corradi – mellotron, Hammond organ, vibraphone, Farfisa electric piano
Stefano Galifi – vocals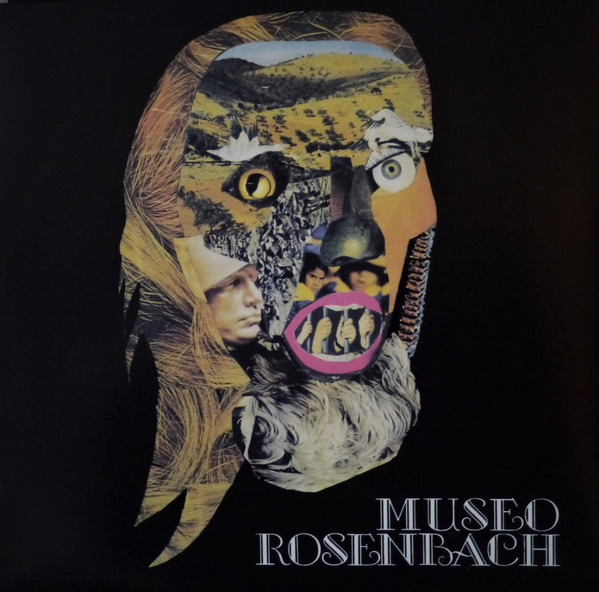 Zarathustra
Museo Rosenbach
Prog Rock
Ricordi
1973
LP
4