Za obdobie svojej viac ako 15 ročnej existencie na hudobnej scéne vydala kapela pochádzajúca z Los Angeles pred nedávnom svoj šiesty plnohodnotný štúdiový album.
V aktuálnej dobe, keď fúzia hudobných subžánrov a rôznorodých vplyvov je prakticky nekonečne variabilná, je aj zaradenie tejto skupiny (asi našťastie) do nejakej konkrétnej odnože pre nie znalého, či nie zaujatého poslucháča veľmi relatívne.
INTRONAUT produkujú primárne metalovú hudbu s výraznými prvkami progresivity, postmetalových štruktúr, sludge, mathcore, ale aj jazzovej improvizácie so zaradzovaním experimentálnych inštrumentálych figúr. Veľmi výrazným znakom jednotlivých kompozícii týchto Američanov je vysoká dynamika, údernosť a razancia ich skladieb, pričom dokážu u nich zachovať takmer dokonalú mieru kompatibility.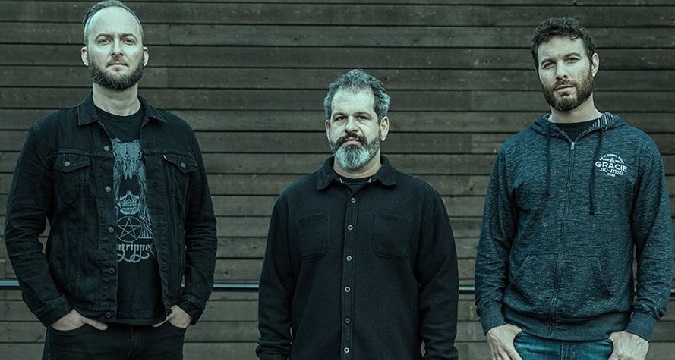 INTRONAUT je štvorčlenná kapela, ktorú tvoria gitaristi a súčasne speváci Sacha Dunable a Dave Timnick, basgitarista Joe Lester a pôvodného bubeníka Danny Walkera, ktorý bol v roku 2018 vyhodený zo skupiny pre preukázateľné a v USA výrazne medializované domáce násilie, nahradil na novinkovom albume ako hosť etablovaný Alex Rudinger.
Na prvých dvoch štúdiových albumoch sa INTRONAUT spevácky prezentujú ešte takmer výlučne spôsobom "growling resp. screaming vocals", od tretieho albumu Valey Of Smoke ale prešli v podstate skoro úplne na čisté vokály.
Všetkých šesť albumov možno považovať za pomerne vzácne vyrovnané, čo sa týka kvality ich hudobného materiálu, aj keď dodnes je asi najvýraznejšie hodnotený (tak odbornou kritikou, ako aj samotnými fanúšikmi) druhý v poradí Prehistoricisms.
Každou ďalšou štúdiovou nahrávkou sú však INTRONAUT rafinovanejší, vynaliezavejší a istým spôsobom aj sofistikovanejší, pričom si stále zachovávajú svoju charakteristickú tvár a ich inštrumentálne schopnosti i vokálne kreovanie sa oboch gitaristov zreje ako kvalitné víno.
V teritóriu pomerne širokej škály vyjadrovacích prostriedkov v súčasnej metalovej hudbe, ktoré používajú INTRONAUT, pôsobí vo svete nepochybne veľa zoskupení. V súčasnosti z veľmi bohatej US scény sú podobne rovnako dlho existujúce, relatívne podobne zamerané a relatívne podobne úspešné a žiadané fanúšikovskou základňou aj skupiny MASTODON a BARONESS. Ku všetkým týmto trom kapelám mám výrazne pozitívny vzťah, ale INTRONAUT vnímam ako najkreatívnejšiu a hlavne môjmu srdcu a môjmu vnímaniu hudby najbližšiu.
Album Fluid Existential Inversions má celkove 53 minút, obsahuje krátke hutné vstupné intro a osem kompozícií v dĺžke od piatich, do sedem a pol minúty.
Všeobecne rôzne špecializované svetové hudobné a recenzentské stránky vyzdvihujú predovšetkým prvé tri plnohodnotné tracky albumu, teda Cubensis (má aj hodne slušnú videoclipovú verziu na YT), potom The Cull a Contrapasso. Áno, sú snáď tým najtypickejším prejavom dynamiky a hutnosti skupiny. Osobne po mnohonásobnom posluchu kompletného albumu Fluid Existential Inversions vnímam, ako jeho vrchol … posledné tri skladby Check Your Misfortune, Pangloss a Sour Everythings, ktoré sú úžasnou gradáciou tohto hudobného diela a obsahujú ešte o niečo zložitejšie, progresívne štruktúry, občas na úkor predošlej tvrdosti a extrémnejšieho metalového drajvu.
Inštrumentálna a spevácka symbióza gitarového tandemu Sacha Dunable, Dave Timnick je skvelá, striedajú sa tu úseky tvrdé a razantné, ako uragán, technicky náročné polyrytmické pasáže, pomerne časté jazzové fragmenty a slučky, ale občas aj jemné, až lyrické vyhrávky. Obaja často využívajú skreslený zvuk gitár a v práci s rôznymi modulátormi ich zvuku a herného výrazu sú naozaj excelentní. Transformácia ich spevu z minulých drsných polôh razantne na súčasný (tendencia posledných štyroch albumov) čistý spev, dáva skupine tiež možnosť permanentne väčšieho rozletu, farba hlasov oboch spievajúcich gitaristov je naozaj príjemná. Z aranžérskeho aspektu sa tak variabilita definitívnej úpravy ich kompozícií rapídne zlepšila aj zväčšila.
Joe Lester je nielen famózny a kreatívny basgitarista, ale veľmi citlivo dopĺňa sound niektorých skladieb aj o decentný zvuk syntetizátorov (práve na mnou obľúbených songoch tohto albumu).

Angažovanie Alexa Rudingera na nútene uvoľnenú bubenícku stoličku bola trefa do čierneho. Jeho vysoké renomé z fungovania v kapelách, ako sú The Faceless, Whitechapel, či supergroup Conquering Dystopia sa viac, ako potvrdilo a pôvodného bubeníka Danny Walkera nahradil mojím vnímaním aj so zvýšenou pridanou hodnotou.
… aj keď som majoritne stále srdcom fanúšik predovšetkým art/prog rockovej svetovej hudobnej scény, úprimne milujem aj progresívne a vyložene kreatívne skupiny a projekty metalovej hudby. Mohol by som ich teraz spomenúť celkom dosť, ktoré za takéto považujem, ale bol by to nepochybne pomerne dlhý zoznam. INTRONAUT ma zaujali už v dobe, keď sa ešte len kryštalizovala ich aktuálna forma a tvár a album Fluid Existential Inversions vnímam, ako ďalší pozitívny posun tejto partičky vpred. Istá miera živelnosti, hutnosť, výrazná dynamika, razancia, ale aj skladateľská a aranžérska prepracovanosť, nespochybniteľná invencia, sú atribúty, ktoré ma utvrdili v tom, že takúto hudbu je potrebné pre istú oblasť hľadajúcich záujemcov aj spropagovať …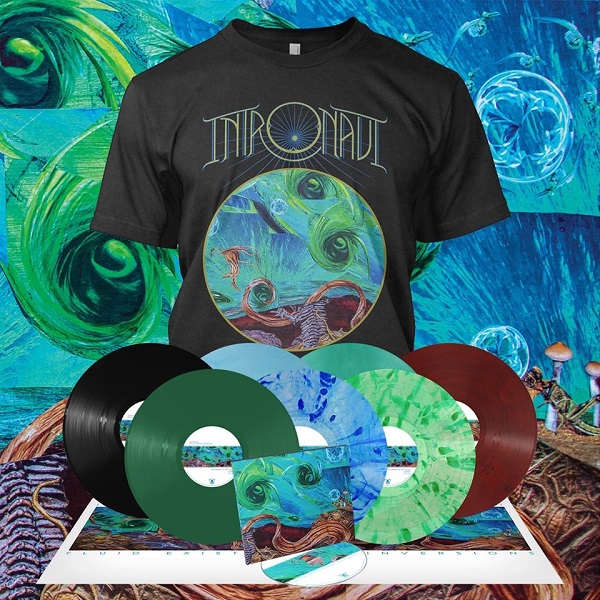 Intronaut – Fluid Existential Inversions (kompletný album)
SKLADBY:
1. Procurement of the Victuals 0:55
2. Cubensis 6:53
3. The Cull 6:59
4. Contrapasso 6:47
5. Speaking of Orbs 5:07
6. Tripolar 6:28
7. Check Your Misfortune 5:48
8. Pangloss 6:35
9. Sour Everythings 7:32
Total Time 53:04
ZOSTAVA:
Sacha Dunable – Guitars, Vocals, Synth
Dave Timnick – Guitars, Vocals
Joe Lester – Bass, Synth
With:
Alex Rudinger (The Faceless, Whitechapel) – Drums
Ben "Cloudkicker" Sharp – guitar (3, 9)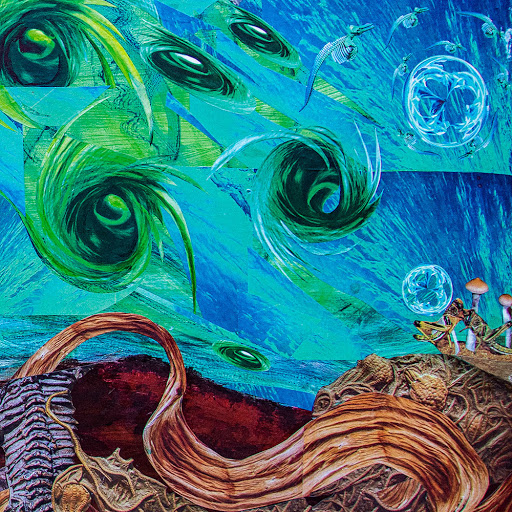 Fluid Existential Inversions
Intronaut
Progressive Metal, Sludge Metal
Metal Blade Records
2020
CD, 2xLP
9