Hardrocková skupina z Helsínk, Fínsko. Vznikla v rokoch 1968-1969 ako Ferris Wheel. Jej mozgom bol gitarista, spevák a skladateľ Dave Lindholm, narodený 31. marca 1952 v Helsinkách.
Kedže v tom čase bolo na scéne viac skupín s rovnakým názvom, vydaním prvej a zároveň poslednej platne si skrátili meno na Ferris. Rovnomenný album vyšiel v roku 1971 na fínskej značke Love Records. Nahrala ho zostava: Dave Lindholm (gitara, spev), Heikki Hiekkala (organ, gitara, spev), Matti Saxelin (bicie, perkusie), Jaakko Itävaara (basová gitara). Krátko nato kapelu opustil Itävaara a nahradil ho Klaus Stolt, ale ešte v tom istom roku sa skupina rozpadla. Traduje sa, že hlavnou príčinou rozchodu boli hudobné nezhody medzi Hiekkalom a Lindholmom – obaja presadzovali svoje skladby na úkor toho druhého.
V roku 1997 sa album dočkal CD vydania (Love Records).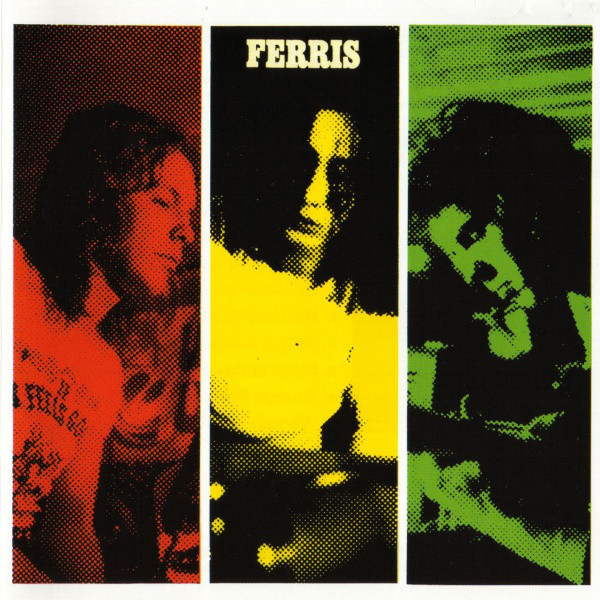 Dave Lindholm pokračoval v úspešnej hudobnej kariére. Vystupoval a nahrával pod vlastným menom i pseudonymom Isokynä Lindholm. Objavil sa v mnohých skupinách, napr.: Bluesounds, Dave's 12 Bar, Orfeus, Pen Lee, Redclouds, Rock'n'Roll Band, The Run Runs, Screaming Thunder, SF Blues, Sleepy Sleepers. Jeho sólová nahrávka Sirkus (1973) je považovaná za jednu z najlepších fínskych rockových platní.
Heikki "Hessu" Hiekkala (1952–1986) bol hudobne aktívny až do svojej predčasnej smrti. Už v roku 1971, hneď po rozpade Ferris, to s Lindholmom skúšali v skupine Orfeus, ktorej súčasťou bol aj Klaus Stolt. K nahratiu albumu však nedošlo. S Lindholmom spolupracoval aj na jeho sólových nahrávkach a zúčastnil sa mnohých ďalších projektov, napr.: Pen Lee, Madame George, Kalevala, Kojo.
Klaus Stolt účinkoval v spomínanej skupine Orfeus a na niektorých Lindholmových dielach. Viac sa však venoval svojmu civilnému zamestnaniu; vo Fínsku je uznávaným architektom.
DISKOGRAFIA:
1971 – Ferris (Love Records)
Zdroj: www.psychedelic-music.com; wikipedia.