Je zajímavé, kolik začínajících kapel na přelomu 60. a 70. let naplňovalo základní hudební vzorec, totiž pokud má být skupina úspěšná, musí být druhá deska stejně dobrá, ba dokonce lepší než ta první. Povedlo se to například Led Zeppelin, Jethro Tull a také Black Sabbath. Jejich druhé album Paranoid sice bylo vydáno ve stejném roce jako eponymní debut, to však neznamená, že by se jednalo o slabší materiál. To ani náhodou. Spíš to svědčí o tvůrčím přetlaku, který se projevil novými kvalitními skladbami.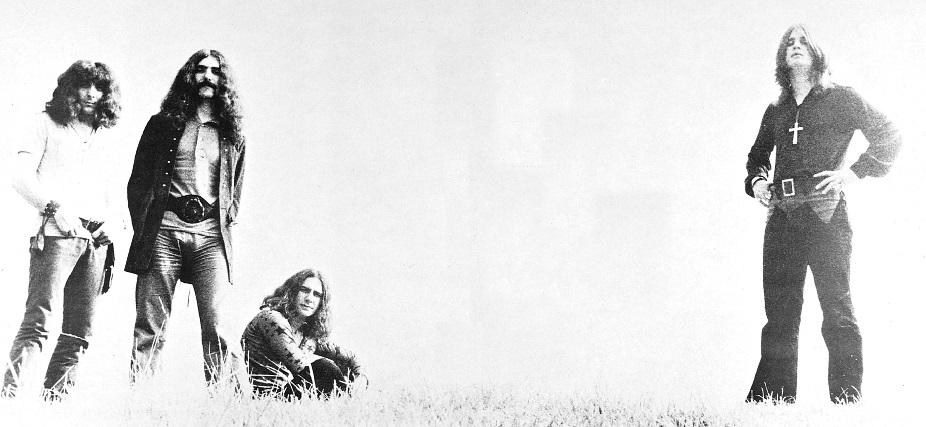 Jaké tedy je druhé album strašáků z Birminghamu? Především se jedná o desku, která obsahuje ty nejzásadnější skladby z celé sabbathovské tvorby a mnohými je považováno za jejich nejlepší výtvor. Skupina posluchače opět vtáhne do svého světa hrůzy, zmaru a zániku, jenž představuje prostřednictvím ostrých kytarových riffů Tonyho Iommiho, doprovázených Osbournovým "mečením", Butlerovou výraznou basou a velice pestrou, ale zároveň důraznou Wardovou hrou na bicí. Písně jako Iron Man, Paranoid, War Pigs, Planet Caravan nebo Electric Funeral vstoupily do historie rockové hudby a myslím si, že bez nich by se tvrdá hudba vyvíjela ve své temné odnoži jiným směrem.
Album začíná skladbou War Pigs. Tento osmiminutový klenot má vše, co je pro Black Sabbath charakteristické. Pomalé zadumané intro s výrazným riffem, změny tempa, při kterých vynikne Wardovo precizní bubnování a Ozzyho prostý, ale pro celkový zvuk skupiny důležitý hlasový projev. Následuje titulní Paranoid, což je oproti zbytku alba svižnější kousek s typickým sabbathovským "hoblíkem".
Přichází zvolnění s Planet Caravan, příjemnou skladbou zahalenou tajemnou atmosférou a ozdobenou nádherným Iommiho sólem. Toho zvolnění bylo opravdu třeba, protože následuje sabbathovský opus magnum – Iron Man. Iommiho notoricky známý kytarový riff se zařezává jako žiletka posluchači do mozku, Butlerova basa je tak výrazná, že mám pocit, jakoby struny musely každým okamžikem prasknout, Wardovy bicí připomínají zatloukání klínů, v tomto případě bohužel do hlavy. Ozzy mečí jako o život a já se začínám bát, že odněkud se skutečně vynoří železný muž.
A čtveřice nepolevuje a servíruje další hrůzostrašné, ale zároveň nádherné písně – Electric Funeral a Hands of Doom. U druhé jmenované mě vždy fascinují ty změny tempa v prostřední části. V instrumentálce Rat Salad má možnost se vyřádit bubeník Bill Ward. No a na závěr zazní Fairies Wear Boots, další typický kousek, pro který platí, že to nejlepší skutečně patří na konec.
Album Paranoid se stalo pro skupinu Black Sabbath velice důležitým. Jednak dokázalo, že silný materiál obsažený na prvním albu nevznikl náhodou, jednak se stalo vstupenkou do nejvyšších pater hardrockové společnosti.
Skladby:
1. War Pigs (7:55)
2. Paranoid (2:47)
3. Planet Caravan (4:24)
4. Iron Man (5:53)
5. Electric Funeral (4:47)
6. Hand of Doom (7:07)
7. Rat Salad (2:29)
8. Fairies Wear Boots (6:13)
All songs written by Black Sabbath.
Obsazení:
Ozzy Osbourne – lead vocals
Tony Iommi – guitar, flute (3)
Geezer Butler – bass
Bill Ward – drums, congas (3)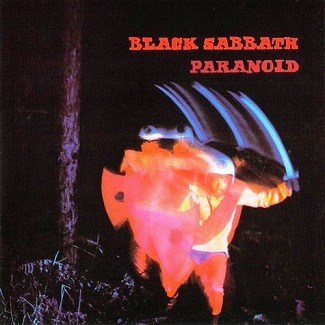 Paranoid
Black Sabbath
Hard rock
Vertigo
1970
LP
8