Debut Barclay James Harvest je pevne usadený v 60. rokoch. Čo to znamená?
Nuž, ide o príjemnú muzičku na pomedzí psychedelického popu, orchestrálnych cukroviniek a podobných javov. Občas reflektuje nástup dobových tvrdších smerovaní, a preto nečudo, že mňa osobne oslovujú najmä skladby ako Taking Some Time On. Tá je rázna, gitarovo vyhrotená, skrátka, skvelá! V záplave sláčikových slaďákov a pomalších skladieb vo všeobecnosti vyzdvihnem najmä, na pomery kapely, prirýchlu a ráznu pieseň Good Love Child a záverečnú bombu s názvom Dark Now My Sky. Orchestrálny úvod pretne nádherná plačlivá gitara, kapela tak prvý raz ukazuje svoju monumentálnu rockovú tvár, s ktorou sa bude v slušnej spoločnosti často pretŕčať v nasledujúcich rokoch. Je to miestami priam baletné predstavenie, doslova si predstavujem tancujúce divožienky so širokým rozkrokom (ehm). Tá skladba je dlhá, takpovediac do tuctu minút, avšak nie je tuctová, to ani omylom!
Orchestrálna selanka. Osobne dávam prednosť iným albumom.
P.S. Moje CD ponúka navyše rovno trinásť skladieb predstavujúcich kapelu v rokoch 1968-1969, singlovo alebo v rámci BBC Sessions. Nie, že by neboli príjemné, ale nič extra sa nekoná, popík á la 60. roky ovládali Beatlesáci a zástupy ich napodobovateľov. Formácia Barclay James Harvest z davu nevybočovala. Je ale pravda, že melódie sú to niekedy naozaj chytľavé.
(pôvodne uverejnené na progboarde)
Skladby:
1. Taking Some Time On 5:31
2. Mother Dear 3:20
3. The Sun Will Never Shine 5:07
4. When The World Was Woken 5:50
5. Good Love Child 5:10
6. The Iron Maiden 2:43
7. Dark Now My Sky 12:01
Bonusy:
8. Early Morning 2:34
9. Mister Sunshine 2:54
10. So Tomorrow 3:28
11. Eden Unobtainable 3:10
12. Night 3:20
13. Pools Of Blue 3:29
14. Need You Oh So Bad 1:18
15. Small Time Town 2:12
16. Dark Now My Sky 3:43
17. I Can't Go On Without You 2:13
18. Eden Unobtainable 3:04
19. Poor Wages 2:34
20. Brother Thrush 3:06
Zostava:
Les Holroyd: basa, ak. gitara, spev
John Lees: gitara, spev
Mel Pritchard: bicie, perkusie, efekty
Woolly Wolstenholme: klávesy, Mellotron, vokály
a
The Barclay James Harvest Symphony Orchestra
Jim Litherland: gitara (1)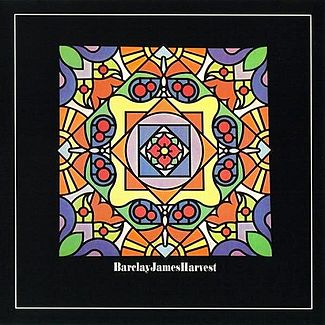 Barclay James Harvest
Barclay James Harvest
art rock
Harvest
1970
LP, CD
7