Myslím, že snad ani nemůže existovat ryzí rocker, který by se vůči Jimi Hendrixovi nedokázal vymezit. Hendrix, to je hudební odkaz, to je posleství z minulosti do přítomnosti a určitě i do budoucnosti. Najdete velmi málo rockových kytaristů, kteří by nepocítili to nutkání dotknout se živého ohně, jaký byl Hendrix. Novátor, futurista, revolucionář a přitom ryzí přírodní talent nedotčený studiem kytarové hry…
Druhá polovina šedesátých let byla ve Velké Británii bohatá na originální, osobitá a neopakovatelná alba. Pokud bychom se chtěli skutečně přísným pohledem podívat na jejich žeň s odstupem času, hudební revoluci způsobilo jen několik z nich. Mezi ně ovšem bez odporu patří to, které si nyní přiblížíme na dosah a které zůstává průkopnickým počinem.

Když byl do té doby v Evropě neznámý americký kytarista Jimi Hendrix na přelomu let 1966 až 1967 uveden na britskou scénu svým novým manažerem Chasem Chandlerem (ex-Animals), nastalo na britských ostrovech v pravdě zemětřesení. Hendrix se objevil jako charismatický etnický hudebník vybaven takovým energetickým potenciálem a kytarovými technikami, jaké ve Velké Británii a v kontinentální Evropě nikdo neměl a nikdo neznal. Po několika jam sessionech v Londýně vzniklo trio Jimi Hendrix Experience. Baskytaristou se stal Noel Redding (původně kytarista) a bubeníkem Mitch Mitchell. Hendrixe fascinoval jeho styl hry, který se hodně přibližoval k excentrickému bubnování Gingera Bakera (Cream) a Keitha Moona (The Who). Po veleúspěšném singlu Hey Joe jim byly otevřeny dveře v nahrávacích studiích a po velmi krátké době bylo natočeno jejich první album – Are You Experienced. Jedenáct skladeb představilo Hendrixe nejenom jako fenomenálního hudebníka, ale i jako skladatele, textaře a zpěváka. Produkci zajistil manažer Chas Chandler a hudební režii Eddie Kramer. Autorem skladeb a textů byl Jimi Hendrix. Obal představil stylizovaný kruhový obrázek ve fialovém tónu s osobitým nápisem a názvem alba. Později byl obal alba pozměněn a tím byla znepřehledněna původní designová idea, demonstrující psychedelický rok 1967 s létem lásky a hippies.
FOXY LADY otevírá nevšední výlet po dosud neprobádané hudební krajině. Kvílící zpětná vazba a zásadní elektrický kytarový riff rozjíždějí syrovou rockovou píseň s neslýchaným ostrým zvukem a hutnou rytmikou. Od první skladby Hendrix přesvědčuje o neskutečné dávce energie, se kterou přijel pokořit rockovou Anglii.
MANIC DEPRESSION je ještě výraznější, s mocným unisonem kytary, baskytary a úderných bicích nástrojů i kombinovaným kytarovým sólem, kterým Hendrix vévodí hutnému soundu. Na britských ostrovech tímto způsobem nikdo nehrál a vlastně se ani hrát neodvážil.
RED HOUSE nám představuje Hendrixe, Reddinga a Mitchella jako bluesové trio. Ve snaze předvést vlastní variantu elektrického blues se posluchači dostává možnost nadzvednout pokličku Hendrixova hudebního kotlíku, v němž se připravuje směs podivuhodných ingrediencí. Jinak než Bluesbreakers, Cream, Ten Years After, Groundhogs nebo Jeff Beck, přesto velmi inspirativní a emocionálně přesvědčivá.
CAN YOU SEE ME je úderná rocková skladba s výrazným energetickým potenciálem. Výrazná melodie se přizpůsobuje rytmickým proměnám s přímým tahem na branku. Hendrixův přírodní talent zde deklaruje schopnost s několika silnými nápady vystavět silnou záležitost, na kterou se nezapomene.
LOVE OR CONFUSION, mysteriózní skladba s vnitřním napětím a undergroundovým soundem. Hendrix dává vyniknout různým zvukovým barevným vrstvám, stejně jako kreativní Mitchell na bicí nástroje stylotvorně vystihuje jemné odstíny rytmických proměn.
I DON'T LIVE TODAY, to je mechanicky se pakující se riff, nad nímž krouží kytarové eskapády a Hendrixův nezaměnitelný pěvecký projev. Spontánní kouzlení se zvukem a hledání optimální polohy bylo hlavním poznávacím znakem této netypické skladby, společně se zrychlujícím se tempem Mitchellových bicích a tříštěním zvuku, který se několikrát v závěru ztrácí a opět vrací.
MAY THIS BE LOVE – Perlivé tóny kytary a zádumčivý projev nám představuje sugestivní baladu s křehkým jádrem a tetelivými zvuky kytarových vibrací. Perkusivní zvuk bicích nástrojů a přibližování i vzdalování kytarového sóla zní ve stereu své doby velmi podmanivě. Přesvědčuje, že Hendrix byl schopen vystavět i jemné a procítěné záležitosti.
FIRE – Jsme opět na nekompromisní rockové půdě. Úderný kytarový riff a přesná rytmická práce neustále graduje, až do propuknutí kvílivého kytarového sóla. Propojení rocku a soulu ve výslednici znamenalo jeden z nejsilnějších Hendrixových hudebních počinů.
THIRD STONE FROM THE SUN patří do světa psychedelické fantazie. Zatímco baskytara opisuje jedno mechanické téma a bicí nástroje vytvářejí prostor svými místy téměř jazzovými rytmy, elektrická kytara za pomocí zpětné vazby, pilování strun a použití wah wah pedálu kreativním způsobem modeluje osobité nálady a impresivní pocity nekonečna.
REMEMBER patří do rodu úderných skladeb s dusavým rytmem a výrazným unisonem kytary i baskytary, zatímco v mezihře přichází ke slovu spojující kytarové sólo. Celkový dojem ze skladby připomíná osobití pojetí bigbítového tanga.
ARE YOU EXPERIENCED uzavírá tenhle pestrobarevný zvukový set. Pilování strun a hypnotický pochodový rytmus nás od prvního tónu vtáhnou do hudebního děje, v němž Hendrixův hlas nad touto směsicí jakoby deklamuje vnitřní pocitové sdělení. Kytarové sólo má vibrující zvuk, který se vznáší jako imaginární obrovitá vážka nad stejně imaginární bažinatou hudební plochou. Vzdáleně modulující atmosféra beatlesovského Strawberry Fields Forever (vznikajícího zhruba ve stejné době) v závěrečných okamžicích. Uhrančivé a neskutečné.
Koncepční projekt, který byl srovnáván s vnitřním významem alb Sgt. Pepper's Lonely Hearts Club Band (Beatles), Freak Out (Mothers Of Invention) nebo Pet Sounds (Beach Boys). Jakékoliv další úvahy, zamyšlení a pocity jsou nadbytečné. Album je třeba slyšet na vlastní uši a znovu vdechnout atmosféru, kterou se podařilo do skladeb zasadit.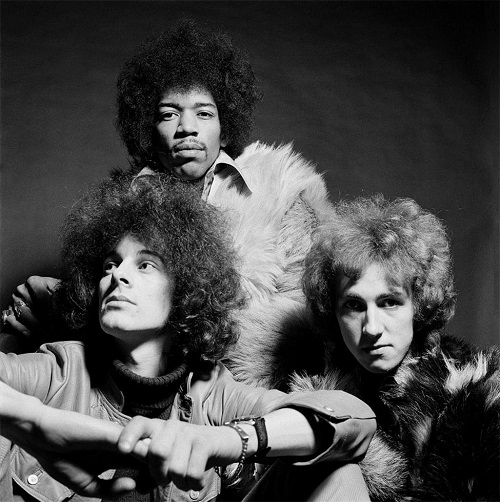 Jimi Hendrix byl génius. Dostalo se mu uznání, ne vždy však pochopení. V době, kdy startoval svou závratnou kariéru a šokoval svou hudbou, komerční Británie poslouchala Toma Jonese, Engelberta Humperdincka, Sandie Shaw, a nebylo pro mnoho lidí snadné akceptovat kytarové eskapády neznámého Afroameričana, který přijel do Londýna. Po mnoha letech od vydání tohoto alba se o jeho genialitě můžeme opět přesvědčit, aniž by na ní cokoliv devalvovalo. V pětadvaceti letech dosáhl na virtuální výšiny a zákonitě se očekávalo, že jako hudební horolezec bude šplhat stále výš a výš.

Jeho bílý model kytary Fender Stratocaster, wah wah pedál Vox a propojené zesilovače a reproboxy Marshall se staly synonymem nového elektrického zvuku, vytvářeného na tomto albu. Hodně kytaristů na světě si dodnes přeje hrát jako Jimi Hendrix. Má mnoho zajímavých plagiátorů, hodně mizerných plagiátorů, ale zatím ho nikdo nepřekonal.

Are You Experienced je revoluční předěl v hudbě. Skoro se mi chce říct, že to, co pro lidstvo ve starověku znamenalo objev kola, to pro elektrickou kytaru znamenal ON – Eternal fire (Věčný oheň).
Čest jeho památce!
Pět hvězd!
SKLADBY:
01. Foxy Lady (3:22)
02. Manic Depression (3:46)
03. Red House (3:53)
04. Can You See Me (2:35)
05. Love or Confusion (3:17)
06. I Don't Live Today (3:58)
07. May This Be Love (3:14)
08. Fire (2:47)
09. Third Stone from the Sun (6:50)
10. Remember (2:53)
11. Are You Experienced? (4:17)
SESTAVA:
Jimi Hendrix – guitar, piano, lead vocals
Noel Redding – bass, backing vocals (1, 7)
Mitch Mitchell – drums, backing vocals (6)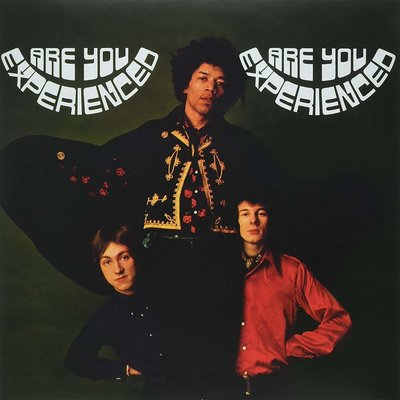 Are You Experienced
The Jimi Hendrix Experience
Blues Rock, Psychedelic Rock
Track Record
1967
LP
11