Ach, Bakerloo – to legendami opradené zoskupenie. Kto z hľadačov skrytých pokladov by s ním nechcel mať tú česť?
Úvod obstará neskutočná džezrockovica Big bear ffolly a je to teda riadny nárez. Harmonikové blues Bring it on home je niečo úplne iné, ale aj to sa parádne počúva. V prípade Drivin' Bachwards ide o bluesové prevedenie známej Bachovej skladby a je to veru vydarená inštrumentálka. Last blues zdobí neopísateľná atmosféra. Skladba neskôr pritvrdí a vo veľkom sa začne bluesrockovať, pričom Clempsonova gitara sóluje, ako o život. Za tým sa prvotná nálada vracia späť a pieseň pokojne končí. Gang bang nemôže byť nič iné, ako rázna hard/blues rockovina. Sólová gitara tu vyšíva ako besná a príde aj na bubenícke sólo, ktoré si stále rád vypočujem.
This worried feeling je zasa prekrásne pomalé blues, z ktorého sa mi až slzy tisnú do očí. Ale nielen z hudby samotnej – tá uveriteľnosť podania skladby a jej prevedenia až mrazí – tomu hovorím na kosť poctivé muzicírovanie. Takmer pätnásť minútová Son of moonshine je najdlhšou skladbou tohto diela a ponúka výživné bluesrockovanie s troškou psychedélie a občasnými hardrockovými tendenciami. Všimnite si basáka, ktorý je fakt výborný, ale táto veľskladba je predovšetkým o sólovej gitare lídra kapely. Bubeník sa však tiež zahanbiť nedá a vôbec všetci traja sú inštrumentálne zdatní. Ani nepíšem, že ide o vrchol albumu, pretože tých tu je viacero – od úvodnej pecky, cez Last blues, Gang bang, This worried feeling, až po tento skvelý kus. Bonusovka Once upon a time znie trochu hitovo, ale treba dodať, že hitovosť v podaní Bakerloo je niečo iné ako (s)hitovosť z rádia. Mám ju rád.
Veľká vzácnosť.
1. Big Bear Ffolly (Clempson/Poole) 3:55
2. Bring It On Home (Willie Dixon) 4:16
3. Drivin' Bachwards (Bach/arr. Clempson/Poole) 2:06
4. Last Blues (Clempson/Poole) 7:04
5. Gang Bang (Clempson/Poole/Baker) 6:15
6. This Worried Feeling (Clempson/Poole) 7:03
7. Son of Moonshine (Clempson/Poole) 14:52
Bonus tracks:
8. Once Upon A Time (Single B-Side) 3:37
9. This Worried Feeling (Alternate take, prev. unreleased) 5:45
Originally released LP Harvest SHVL 762, August 1969
Recorded May – June 1969 at Trident Studios, London
Arranged by Dave 'Clem' Clempson & Terry Poole
Engineered by Barry Sheffield
Produced by Gus Dudgeon
Dave 'Clem' Clempson – guitar (slide guitar on 2), piano, harpsichord, harmonica, vocals on 2, 6, 8 & 9
Terry Poole – bass guitar, vocals on 4, 7 & 8
Keith Baker – drums
&
Jerry Salisbury – trumpet on 3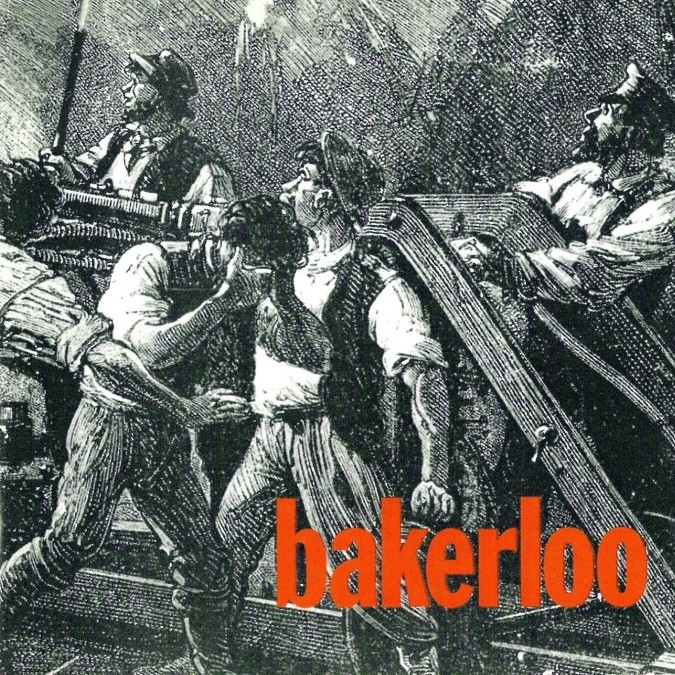 Bakerloo
Bakerloo
blues rock
Harvest
1969
7+2
Discogs