Na prelome šiesteho a siedmeho desaťročia to na britskej rockovej scéne poriadne vrelo. Migrácia hudobníkov nabrala nevídané rozmery a zo dňa na deň vznikali rôzne hudobné projekty, svetoznáme supergroupy, ale aj zoskupenia, ktoré až tak veľa vody v rockovom šoubiznise nenamútili.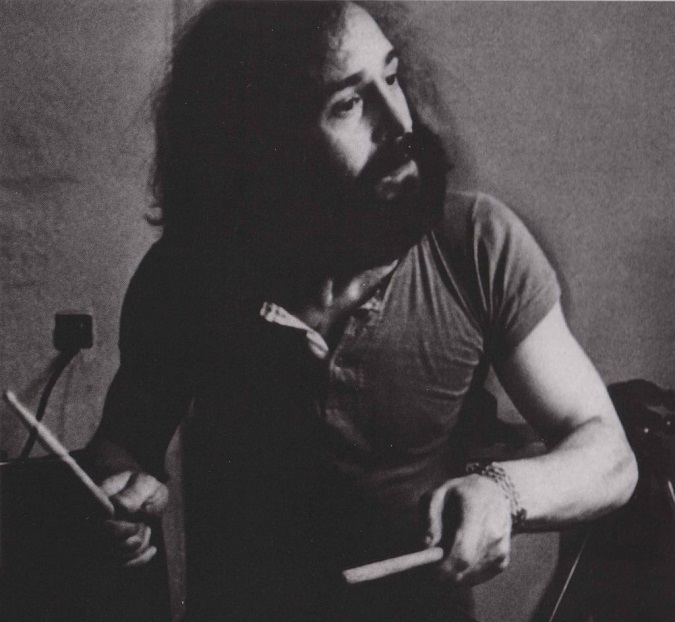 Začiatkom roku 1970, Keith Emerson nespokojný hudobným smerovaním legendárnej proto-progresívnej skupiny The Nice, svojich spoluhráčov opúšťa a zakladá jeden zo základných pilierov progresívnej rockovej scény vôbec, skupinu Emerson, Lake & Palmer. Týmto krokom postavil zostávajúcu dvojicu muzikantov pred dilemu ako ďalej. Zdá sa, že basgitarista Lee Jackson mal jasnejšie predstavy o budúcnosti, onedlho už velil svojmu novému projektu Jackson Heights. Bubeník Brian "Blinky" Davison stavil na rozvahu a počkal si na tých pravých muzikantov spĺňajúcich jeho predstavy. Vďaka tomu, že už počas cestovania zo skupinou The Nice zo zvyku sledoval vystúpenia rozličných skupín, mal akú takú predstavu, s ktorými hudobníkmi by rád spolupracoval. V prvom rade oslovil bývalého speváka skupiny Skip Bifferty, Grahama Bella, ktorý so spoluprácou súhlasil, vďaka čomu nový projekt získal nielen dobrého speváka, ale tiež skvelého skladateľa a klávesáka. Ďalším do partie sa stal saxofonista, hráč na flautu Jeff Peach. S jeho menom sa stretneme na zozname hosťujúcich muzikantov k albumu The Aerosol Grey Machine skupiny Van Der Graaf Generator, na ktorom si v skladbe Running Back zahral na flautu. Skupinu ešte doplnili skvelí basgitarista Alan Cartwright a gitarista John Hedley.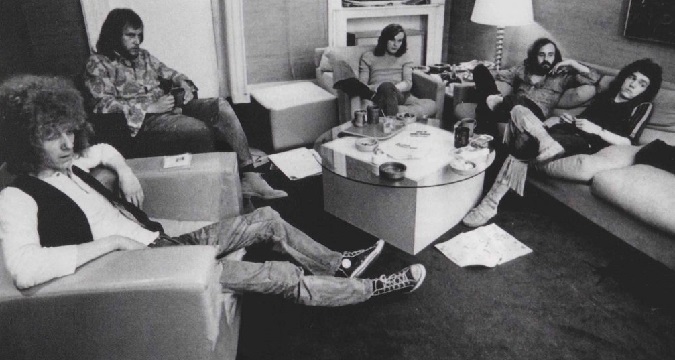 Nový projekt s názvom Brian Davison's Every Which Way si razom získava dôveru vydavateľstva Charisma, čerstvo založeného Tonym Stratton-Smithom, hudobným publicistom a bývalým manažérom skupiny The Nice. Vydavateľstvo ponúklo skupine nahrávaciu zmluvu na vydanie albumu ešte skôr, než sa projekt vôbec stihol naživo predstaviť publiku. V londýnskom štúdiu Trident nahrali hudobný materiál pre nastávajúci album, až na jednu pieseň, autorom všetkých skladieb bol Graham Bell. Pod skladbou All In Time sa autorsky podpísala Davisonova manželka, Maria Niforos. Producentskú zodpovednosť si zobral do rúk Brian Davison sám. Album sa objavil na anglickom trhu v októbri roku 1970, následne bol vydaný v rôznych európskych krajinách, v Japonsku, v USA a v Kanade.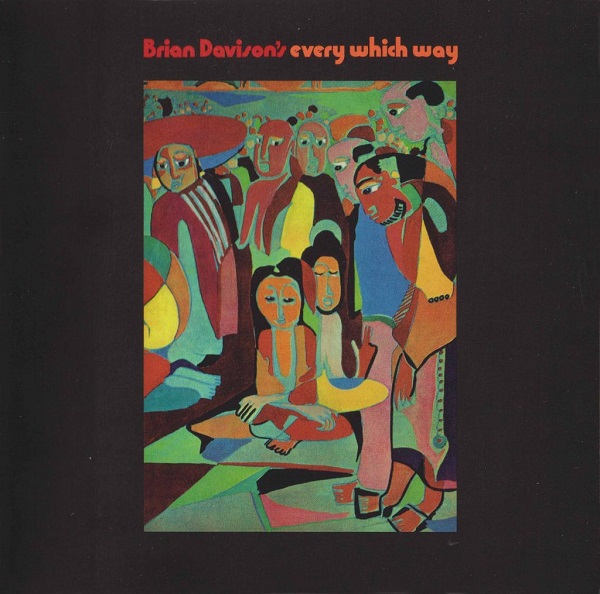 Bohužiaľ, niektoré vydania sa na trhu objavili s pomiešaným poradím skladieb a strán na etiketách LP. Pre obal platne bolo použité dielo nemecko-guatemalskej výtvarníčky Irmgard Cuz Heinemann, pracujúcej pod umeleckým pseudonymom Nan Cuz. Niektoré krajiny použili rozdielny obal, akúsi mierovú holubicu s kanabisom v zobáku, čo už dnes spôsobuje značný zmätok, nakoľko sa nájdu odborníci, ktorí omylom uvádzajú, že skupina vydala dva albumy.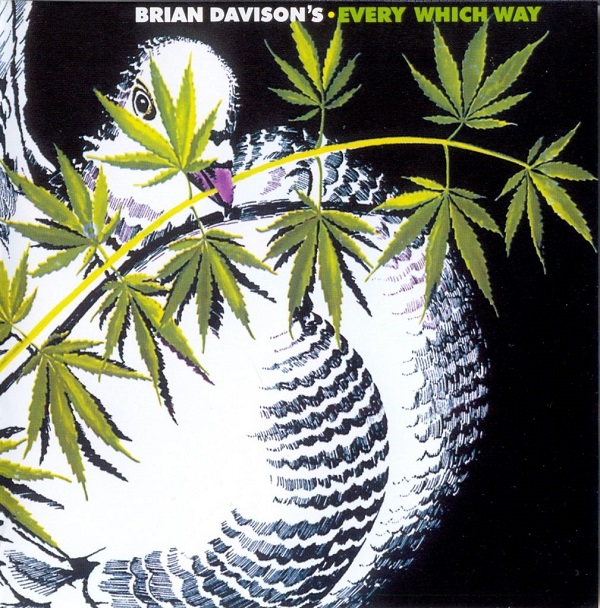 Nahrávke sa podarilo získať pozitívny ohlas hudobnej kritiky, zostala však neznáma širšiemu hudobnému publiku a nezabodovala v anglickom rebríčku, čo vlastne vôbec nie je prekvapujúce, nakoľko skupina počas  krátkej, päť mesiacov trvajúcej kariére stihla zahrať dokopy štyri koncerty, kde predstavila naživo hudobný materiál ich jediného albumu. Davison neskôr v rozhovore prezradil, že pod predčasné ukončenie projektu sa podpísali nezhody v ďalšom hudobnom smerovaní, ale k pohode v skupine určite neprispelo ani to, že napriek faktu, že kreatívnym mozgom skupiny bol Graham Bell, zoskupenie bolo prezentované ako Davisonov projekt. Alan Cartwright prijal ponuku od skupiny
Procol Harum
, Graham Bell nadviazal na spoluprácu s bývalými spoluhráčmi zo skupiny Skip Bifferty, tentokrát hrajúcimi v skupine
Arc
a onedlho nahrali album
Bell and Arc
. John Hedley sa presúva do Newcastle, kde sa spolupodieľa na založení džezrockového projektu
Last Exit
, vedeného mladým
Sting
om, neskôr sa stane vyhľadávaným štúdiovým gitaristom. Jeff Peach v roku 1971 hosťuje na sólovom albume Leigh Stephensa, gitaristu amerických
Blue Cheer
, nahratom v Anglicku. Neskôr sa objavuje po boku Francúza
Nino Ferrer
a a tiež v základnej zostave jeho skupiny
The Spamm Band
. V roku 1973 Brian Davison,
Lee Jackson
a švajčiarsky klávesový mág,
Patrick Moraz
, zakladajú progresívne trio
Refugee
a nahrávajú jeden vydarený album. Tentokrát im však vietor z plachát vyfúkla skupina
Yes
, ktorá si zvolila Moraza za náhradu po strate
Wakemana
. Davison sa neskôr objavuje v zostave skupiny
Gong
, potom však už hudobný šoubiznis opúšťa.Hudobne album
Every Which Way
nadviazal na aktuálne dianie na rockovej scéne, nenaplnil však očakávania tej časti hudobných nadšencov, ktorí od Davisona očakávali pokračovanie v duchu jeho predošlej skupiny The Nice. Hudba Every Which Way je diametrálne odlišná a ak by som mohol použiť iba jedno slovo opísať prvý dojem po vypočutí, náladu platne by najlepšie vystihol výraz "kľudný". Na rozdiel od bubeníckeho prejavu v skupine
The Nice
, kde Brianova dobrodružná hra bola jedným z poznávacích znamení skupiny, tentokrát tu pôsobí profesorsky utiahnuto, prenechávajú všetok priestor spoluhráčom, nech sa prejavia. Prejavili sa. Graham Bell aj tentokrát dokazuje, akým výborným spevákom bol, Alan Cartwright exceluje na basgitare, Gary Brooker si vždy dokázal vybrať kvalitných spoluhráčov. Ja by som však osobne vyzdvihol hru oboch menej známych sólistov skupiny. Ak by už Jeff Peach ani John Hedley nikdy viac nedostali možnosť si zahrať rockovú hudbu, tento album by im bohate vystačil v životopise ako vizitka ich excelentných hráčskych kvalít. John Hedley bol vo všeobecnosti považovaný za doprovodného gitaristu, na albume sa však prejavil aj v role gitarového sólistu a dokázal, že okrem rytmickej gitary mu aj tá sólová žiadne problémy nerobí. Jeff Peach nebol zbytočne pozývaný k nahrávaniam albumov rôznych interpretov, jeho excelentné hráčske schopnosti či už na flaute alebo saxofóne sú nespochybniteľné. Hudbu by sme mohli charakterizovať ako progresívny rock balancujúci medzi bluesovými a džezrockovýmí náladami. Nejde tu o nič novátorské, skupina sa netvári svetoborne a na albume nezaznie nič ešte doteraz nepočuté. Je to však všetko zahraté akýmsi profesionálnym nadhľadom, album znie úplne prirodzene a pôsobí dojmom, akoby tu išlo o ďalší z albumov niektorej svetoznámej hviezdy progresívneho rocku.
Albumu sa dostalo hneď niekoľko cd reedícií, pirátskeho od Progressive Line a Doctoire, oficiálneho u vydavateľstiev Long Hair a Esoteric Recordings. Album je možné si vypočuť na Spotify.
1. Bed Ain't What It Used To
2. Castle Sand
3. Go Placidly
4. All In Time
5. What You Like
6. The Light
Brian Davison – bicie, perkusie
Graham Bell – akustická gitara, piano, spev
Geoffrey Peach – flauta, saxofón
Alan Cartwright – basgitara
John Hedley – gitara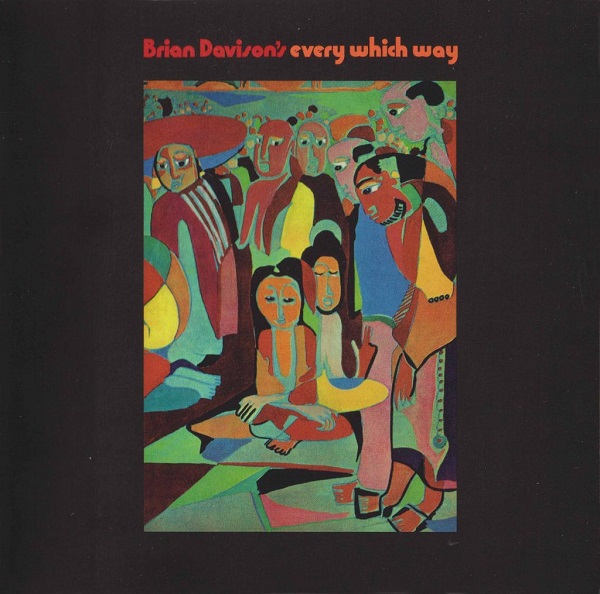 Brian Davison's Every Which Way
Brian Davison's Every Which Way
Progressive Rock
Charisma CAS 1021
1970
LP
6
CD Esoteric Recordings ECLEC 2709 /2020/