Bachman-Turner Overweight
"And said, You ain't seen nothin' yet
B-B-B-Baby, you just ain't seen n-n-n-nothin' yet
Here's something that you're never gonna forget
B-B-B-Baby, you just ain't seen n-n-n-nothin' yet"

Hudební kariéra Randolpha Charlese Bachmana se začala odvíjet na začátku šedesátých let v souborech bez budoucnosti The Embers, The Velvetones a The Jurymen. Spolupráci s bubeníkem Garrym Petersonem koncem roku 1961 vyměnil za anabázi v uskupeních zpěváka a kytaristy Chada Allana (Allan & The Silvertones, Chad Allan & The Reflections a Chad Allan & The Expressions). V prosinci 1965 se všichni tři sešli v první sestavě The Guess Who, Allana však od mikrofonu brzy vystrnadil tehdy sedmnáctiletý Burton Cummings, zatímco Bachman kapelu opustil na vrcholu popularity v květnu 1970. Jednak se stupňovala jeho rivalita s novým frontmanem, druhak byl stávající životní styl v rozporu s jeho mormonskou vírou.
Randy: "Byl to nechutný rozchod. Dostal jsem nálepku šmejda nejen od Burtona, ale i od médií. Hanil mě v každém rozhovoru a pro hudební byznys mě zcela odepsal. A nejen on."
Po instrumentální sólovce Axe (1970) vychrlené za pouhé tři dny zakládá se spoluodpadlíkem Allanem countryrockový soubor Brave Belt, kde se poprvé představil i mladší z bratrů Robbie Bachman (bicí). Jejich bezejmenný albový debut z roku 1971 se však s úspěchem minul, menší ohlas zaznamenal jen singl Crazy Arms, Crazy Eyes (CAN #35).
Bachmanové na radu dalšího muzicírujícího Kanaďana Neila Younga oslovili univerzálního kytaristu a majitele hromového hlasu Charlese Fredericka Turnera, s nímž v roce 1972 natočili stejně neúspěšné pokračování Brave Belt II. Pozorné ucho na něm už ale mohlo zaznamenat první záblesky dřevorubeckého rokenrolu, na který si časem vyhoblují copyright.
BRAVE BELT, 1972: Robbie Bachman, Chad Allan, Randy Bachman a Fred Turner
Allan se po dokončení alba rozhodl dát přednost studiu a manželství, pro koncertní turné tak přibrali jako druhého kytaristu dalšího bratra Tima, s nímž připravovali i novou desku. Okolnosti ovšem nepřály, společnost Reprise Records už s Brave Belt nepočítala a stejně se zachovala většina promotérů jen proto, aby si to nerozházela se žádanými The Guess Who. Bez finančního zajištění ze strany Randyho, který neváhal vyprázdnit svůj bankovní účet, by příběh Bachman-Turner Overdrive skončil dřív, než vůbec začal.
Frustrovaná formace se přesunula do Vancouveru, kde jí nový manažer Bruce Allen zajistil pravidelné hraní na kanadském západním pobřeží a po mnoha měsících se jí podařilo dokončit třetí album s pracovním názvem Brave Belt III.
Randy: "Naše domy ve Winnipegu jsme vyměnili za obytný auto zaparkovaný pod mostem ve Vancouveru… Každý týden jsem lítal sem a tam, abych nahrávku prodal. A&M, Epic, Atlantic, Columbia, Asylum, na co si jen vzpomenete. Po týdnu přicházely stejné odpovědi 'Milý Randy, bohužel'. Později jsem přemýšlel o tom, že bychom tak nazvali naše album největších hitů a všechna ta odmítnutí dali na obal. Mám jich dvaadvacet. David Geffen, Clive Davis, Ahmet Ertegun, Jac Holzman a další."
Nakonec se přeci jen zadařilo u Mercury Records, ale taky až na třetí pokus, když kopii poslal přímo Charliemu Fachovi z oddělení A&R, které bylo zodpovědné za vyhledávání talentů.
V dubnu 1973 byla podepsána smlouva s podmínkou přejmenování kapely. Inspirací se stal truckerský časopis s názvem Overdrive, který padl do oka Turnerovi v Colonial Steakhouseu v ontarijském Windsoru, kde se zastavili cestou z koncertu. Na ubrousek napsal Bachman-Turner Overdrive plus iniciály BTO a bylo rozhodnuto. Změna se promítla rovněž do loga a otiskne se i do interesantních přebalů desek (viz diskografie) a samotného soundu kapely.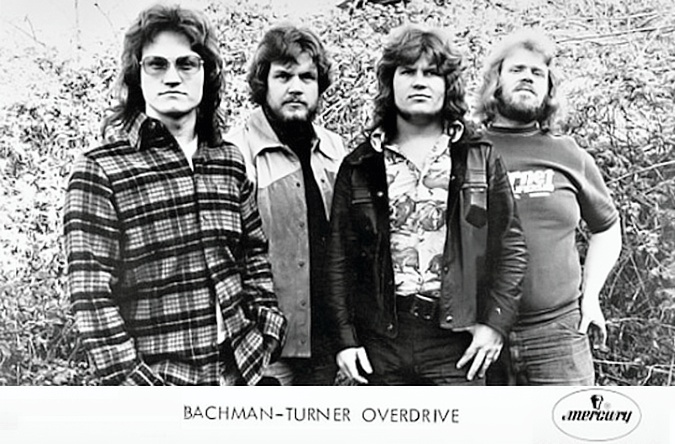 BTO, 1973: Robbie, Randy a Tim Bachmanovi a Fred Turner
Dlouhodobě odmítaný materiál se svého vydání dočkal 17. května 1973 a vyšplhal se na deváté místo domácího albového žebříčku! Ve Státech byla vrcholem 70. příčka, ke zlatu se tu propracoval až dodatečně, po úspěchu následujících titulů.
Vedle trojice hostů, vč. Garryho Petersona, nabízí eponymní debut vyrovnaný set osmi skladeb, které potvrdily, jakým směrem se budou ubírat další kroky souboru. Charakteristická přímočarost se vytrácí jen v mezihře nejdelšího songu Blue Collar, ve zkrácené verzi vydaného na singlu. Osobně si víc užívám druhou stranu desky s těžkotonážníma kusama Stayed Awake All Night, Don't Get Yourself In Trouble a Thank You for the Feelin i hitovku Down And Out Man. Jejich přehlížení většinou budoucích kompilátorů je stejně vytrvalý jako hloupý.
Randy: "V těžkých časech jsem se obrátil k tomu jedinému, co mi mormonismus dovolil, k jídlu. Jedl jsem a jedl a jedl, byl to můj citový výlev. V jednu chvíli jsem vážil skoro 300 liber (cca 140 kg). S Turnerem vážícím 280 a bratrem Timem na 230 jsme byli spíš Bachman-Turner Overweight."
Předvánoční titul Bachman-Turner Overdrive II s původně zvažovaným názvem Adrenaline Rush se stal senzací v USA (#4), přinesl singlové hity Let It Ride a Takin' Care Of Business (ještě jako White Collar Worker odmítnuta v The Guess Who) a před kapelou narýsoval slibnou budoucnost, kterou nezhatil ani Timův nedobrovolný odchod z kapely na jaře 1974. Jeho ojedinělý autorský příspěvek I Don't Have To Hide řadím spolu s refrénově údernou Welcome Home mezi to nejlepší z druhé desky.
BTO, 1974: Randy Bachman, Blair Thornton, Robbie Bachman a Fred Turner
S příchodem Blaira Thorntona (ex-Crosstown Bus) se ustálila klasická sestava, která se v září 1974 představila veleúspěšným albem Not Fragile (CAN #1, US #1) s dalšími dvěma singlovými hity. Ke vzniku Roll On Down The Highway dala prvotní impulz automobilka Ford, která s Turnerem podepsala smlouvu na reklamní song: "Byl to prostě úkol. Napiš reklamu pro Ford a dostaneš sto tisíc. Tak jsem sednul a napsal 'Let it roooll – down the hiiighway'. Forda to ale nezajímalo, tak mi zůstala písnička s názvem Roll On Down The Highway."
A dobře že tak, Bachman-Turner Overdrive se s ní dostali na 4. příčku v domácím žebříčku a zdárně si vedla i ve zbytku svobodného světa. Ještě líp se ale dařilo Randyho lehkovážnému songu You Ain't Seen Nothin' Yet, který přitom své místo na desce získal až dodatečně a singlem se stal až po třítýdenním autorově váhání. Nakonec to dopracoval na první místo ve Státech a druhé v Británii! Album Not Fragile (laciná narážka na Yes) formaci zajistilo mezinárodní věhlas a zůstává nejprodávanějším titulem Bachman-Turner Overdrive.
Randy: "Kritici nás nazývají hřmící stěnou jednotvárnosti, koho ale zajímá, co říkají? BTO II a Not Fragile jsou platinové, naše první album je zlaté. Co na tom, jestli si nějaký kritik myslí, že jsme monotónní. Jsou tu miliony lidí, kterým se to líbí. A nám taky."
Rok 1975 přinesl první velké a úspěšné turné Bachman-Turner Overdrive po Evropě, v Americe jim při své premiéře za velkou louží předskakovali Thin Lizzy.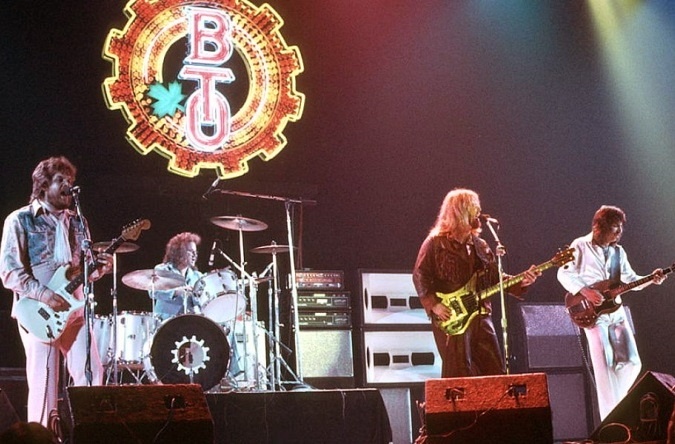 Během pouhých šesti dnů navíc skupina dokázala připravit další úspěšné album, které vychází v květnu 1975 pod titulem Four Wheel Drive (CAN #1, US #5). Obsahuje druhý vrchol domácího singlového žebříčku, kterým je Bachmanův vzkaz Cummingsovi nazvaný Hey You, taky něco nevyužitého materiálu z natáčení předchozí desky a ultimátní song She's a Devil, který v listopadu vyšel i na B-straně singlu Down To The Line, jenž třeba zmínit už jen proto, že se jednalo o jedinou mimoalbovou skladbu v historii souboru, která se na singl dostala. Navíc se k ní váže plagiátorská kauza, když producent Kim Fowley s kytaristou Markem Anthonym zažalovali Randyho, že obšlehnul riff z jejich písně Escape pro Alice Coopera. A jestliže v případě megahitu You Ain't Seen Nothin' Yet mnozí jen špekulovali o nepřiznané inspiraci The Who (riff z Baba O'Riley, koktání z My Generation :-), tady je jasno na první dobrou. Však taky došlo k mimosoudnímu vyrovnání s tím, že další vydání předmětné skladby budou uváděna s kompletní autorskou sestavou, včetně pana Vincenta Furniera.
Na vlně obrovského úspěchu firma znovu vydává druhou desku Brave Belt, tentokrát pod značkou Bachman-Turner-Bachman s původním názvem jen v podtitulu, a kapela během vyprodaného turné napříč domovinou stihne natočit další album.
Pod názvem Head On (CAN #3, US #23) vychází v prosinci 1975 s obalem ve formě rozkládacího plakátu s portréty všech členů skupiny a je považováno za bod zlomu v historii Bachman-Turner Overdrive. Přináší jak skladatelský útlum přetaženého Randyho, tak znatelný ústup od dosavadní přímočarosti a odliv posluchačů.
Samostatnou zmínku zaslouží zařazení jímavé balady Woncha Take Me For A While, najazzlé singlovky Lookin' Out for #1, hostující účast jednoho z pionýrů rokenrolu Little Richarda ve strhující jízdě z pera dvojice Turner/Thornton Take It Like a Man i ostatní zemité kusy z jejich autorské dílny It's Over a Wild Spirit a Turnerův výživný song Away From Home.
Nasazené zběsilé tempo by neudržel snad ani Erdogan Atalay, vedle japonského turné tak rok 1976 přinesl "jen" první globální kompilaci mapující dosavadní tvorbu formace. Na trh se dostala uprostřed léta pod titulem Best Of B.T.O. (So Far).
Kocovinu z dílčího neúspěchu se Randy snažil překonat další porcí nové muziky. Album Freeways (CAN #34, US #70) z února 1977 je až na jednu výjimku jeho dílem, zatímco Turner odzpíval pouze dva songy a nesouhlasil ani s vlastní fotkou na obal desky. Nakonec se Bachman nezavděčil nikomu. Skalní příznivci příklon k "BB soundu" nepřijali, nové fanoušky v punkem pohnuté době nezískal. Album komerčně propadlo, načež se rozčarovaný frontman rozhodl pustit do práce na jiných projektech a dočasně pozastavit činnost bandu.
C. F. Turner: "Randy celou věc financoval, tak všechno probíhalo podle jeho plánů. Před Freeways jsme mu řekli, že potřebujeme pauzu, jakou si dávali všechny ostatní kapely, byli jsme vyhořelí a nelíbili se nám ani skladby, které přinesl do studia. Lesní rohy a smyčce, to nemohlo fungovat, Randy si ale album doslova vynutil. Freeways mělo být jeho sólovkou."
Hodně vody uplynulo v Yukonu než i kapelník uznal, že oddechový čas tehdy potřebovali. Jedním dechem však dodal, že některé skladby by neměli problém obstát na jakémkoliv předchozím albu BTO.
Pro autora těchto řádků měl mnohaletý odstup opačný efekt. Dílo si konečně dokážu užít, bo nepostrádá řadu žádoucích atributů, včetně toho tuplovaného hromového vokálu. Jen ta neústupná přímočarost už není tak nekompromisní, cestou se kamsi povytrácela, ale co na tom? Navíc i na týhle autostrádě kapela leckdy udržela přímý směr. Rozjezdová Can We All Come Together, Turnerova Life Still Goes On (I'm Lonely), ale i neúspěšná singlovka My Wheels Won't Turn (CAN #54) a především nostalgická Shotgun Rider snesou to nejpřísnější měřítko.
Randy Bachman se vrhnul na produkci (mj. Trooper) a přípravu druhého sólového alba, jízlivého koncepčního díla Survivor (1978). Po jeho nezdaru sestavil z málo známých jmen Tom Sparks (kytara, zpěv), Mike Baird (bicí) a John Pierce (basa) formaci, jež zvolila název Ironhorse, podepsala smlouvu se Scotti Brothers a vyrazila točit do Hollywoodu.
Zdar prvního singlu z dubna 1979 Sweet Lui-Luise byl příslibem (CAN #26, US #36), který však eponymní album nepotvrdilo. Oproti zmíněnému hitu přitom obsahovalo dostatek kvalitnějšího materiálu, na němž se vedle kapelníka podílel třemi kousky i Sparks. Atmosférická smutnokráska You Gotta Let Go dokáže naladit i pohltit, úderná trojice ze závěru desky Old Fashioned, She's Got It a There Ain't No Cure zas nabudit, jak by nezvládnul ani kýbl energy drinků.
Skupina absolvovala turné po Severní Americe, po jehož skončení Bachman vyměnil rytmickou sekci. Doladěná formace s Chrisem Leightonem (bicí) a Ronem Foosem (basa) se vrhla do příprav druhé desky. Mainstreamový tlak ze strany společnosti ale nakonec přiměl k odchodu i Sparkse, kterého vystřídal zpívající klávesák Frank Ludwig (ex-Trooper).
Po rozpačitém singlu What's Your Hurry Darlin' (CAN #84) vychází v létě 1980 album s výstižným názvem Everything Is Grey. Nevydařené období korunovaly finanční problémy labelu vedoucí ke zrušení turné a útlumu dalších aktivit, potažmo k vypovězení kontraktu.
Toho už se nezúčastnil Foos, který se vrátil k Paul Revere & the Raiders, jádro skupiny však zůstalo pohromadě. Uvolněné místo obsadil Fred Turner a s podpisem smlouvy u Portrait Records kvartet s koncem roku 1980 změnil název na Union.
Ve složení Randy Bachman (kytara), Chris Leighton (bicí), Frank Ludwig (klávesy) a Fred Turner (basa) vyrazil do městečka Lynden ve státě Washington, kde v Bachmanově nahrávacím studiu Legend natočil náramně pestrou všehochuť, která vyšla v létě 1981 pod titulem On Strike. Na albu své místo našla mj. píseň Keep the Summer Alive, kterou napsal Bachman s Carlem Wilsonem (v březnu 1980 se objevila na 24. studiovce Beach Boys), ani ta však nic nezměnila na chabém ohlasu, ztrátě zájmu firmy o další album a následném krachu Unie.
Ludwig pokračoval v Body Electric a stal se, stejně jako Leighton, vyhledávaným studiovým muzikantem.
Vítanou připomínkou nejúspěšnějšího období Bachman-Turner Overdrive se mezitím stal první oficiální živák Japan Tour: Live! pořízený v tokijské hale Budokan, který obsahoval i novinku Slow Down Boogie. K mání byl na podzim 1977, avšak právě jen v Japonsku a Kanadě. Pořídil jsem ho na CD při první evropské příležitosti (Lemon Recordings, 2012).
A nezahálelo ani zbylé trio, jemuž po dohodě s Randym připadla práva na zkrácený název B.T.O. a atraktivní logo. Sestavu doplnilo basákem Jimem Clenchem (ex-April Wine), Thornton se stal hlavním kytaristou, Turner přešel k rytmické kytaře a s novým spoluhráčem se dělil o zpěv.
V únoru 1978 se přihlásilo slibným albem Street Action (CAN #62, US #130), jež vznikalo v Mushroom Studios ve Vancouveru. Většině čísel nescházela tradiční údernost, dalším svědčil bluesový odér, jen trochu s podivem, že tentokrát už nevadil klavír (John Hall v I'm In Love) a dokonce ani saxofon (Tom Keenlyside v nádherné baladoidní Madison Avenue). Nicméně dílo propadlo na všech frontách. Singl Down the Road vzal zavděk alespoň doma koncem první stovky (#91) a časopis Rolling Stone si zamudroval: "CF Turner trpí Bachmanovým syndromem. Není schopen zazpívat klišé dostatečně přesvědčivě, abyste si nevšimli, že je to klišé."
Skutečnost ale nebyla zdaleka tak hrozivá, avšak okolnosti a zejména doba byly krajně nepříznivé. Solidní dojem z desky s vrcholem v podobě závěrečného ploužáku The World Is Waiting for a Love Song podtrhnul šmrncovní přebal kanadského fotografa jménem James O'Mara, který bude s kapelou spolupracovat i příště. Kvartetu však rychle došly nápady i elán.
V únoru 1979 sice vydává album Rock n' Roll Nights (US #165), většinu skladeb si ale nechá napsat producentem Jimem Vallancem, jenž obstaral i klávesy, slide kytaru, perkuse a doprovodné vokály, jeden kus dodal i jeho známý, tehdy neznámý Bryan Adams.
Nesourodému materiálu ale ke slávě nepomohl ani vkusný hold americké pilotce Amelii Earhartové, která jako první žena přeletěla Atlantik, ani návrat do amerického singlového žebříčku, o který se postarala Turnerova Heartaches (US #60), ani živé vystoupení na podporu alba v TV pořadu American Bandstand, kde zazněla i druhá singlovka Jamajka, natožpak Clenchovy utahané příspěvky. A s odstupem ani fakt, že skladbu Rock and Roll Hell s upravenvým textem v říjnu 1982 vydali Kiss na LP Creatures of the Night.
Celosvětově se neprodalo víc než 350 000 kopií, B.T.O. ještě dokončili turné, ale zkraje roku 1980 se jejich přesčasové dny prozatím naplnily.
Randy Bachman se po vleklém rozvodu s Lorayne Stevenson a nechutné tahanici o opatrovnictví jejich šesti dětí ocitl v dluzích: "S BTO mi trvalo čtyři roky, než jsem vydělal svůj první milion, teď jsem za čtyři roky přišel o všechno."
A tak nepřekvapí, že to byl právě on, kdo v roce 1983 navrhl restart souboru. Jeho představu o návratu klasické sestavy však po obchodních neshodách zhatil Robbie, volným místem tak vzal zavděk starý známý Garry Peterson (ex-The Guess Who). Podle Randyho za nedomluvou třeba hledat Robovy požadavky ohledně dělení tantiém, navíc se měl stavět i proti Timově účasti s tím, že si přál na jeho místě Thorntona.
Robbie pochopitelně nabízí jiné vysvětlení: "Když nás Randy chtěl dát zase dohromady, řekl jsem 'Dobře, pojďme založit vlastní vydavatelství, pojďme psát písničky společně. On řekl ne, tak jsem vstal a odešel'… Nakonec začali používat i název BTO, který nám před lety prodal, tak jsme ho s Blairem zažalovali. Museli nám zaplatit licenční poplatky."
Pod reunionovým albem s matoucím názvem BTO, jež vyšlo v září 1984 na novém labelu Compleat Charlieho Facha, je tak podepsána sestava Randy Bachman, C. F. Turner, Tim Bachman a Garry Peterson. Na piano si zahostoval Will MacCalder, při koncertech jeho pozici zastal technik kapely Billy Chapman.
Nahrávalo se ve vancouverském studiu Little Mountain Sound, tehdy nejžádanějším nahrávacím místě v Kanadě. Většinu skladeb dodal Randy, Turner přispěl dvěma kousky, jeden napsali společně. Na singl byl vybrán otvírák For the Weekend, v němž se jako doprovodná zpěvačka představila Randyho druhá manželka Denise McCann, rodačka z Iowy s pestrou hudební minulostí. Ani zábavný videoklip však singl nevytáhl výš než na 83. místo v USA.
Pokud bych měl z dřevorubeckého popmetalového alba BTO vyzdvihnout jedinou skladbu, bez váhání bych volil Turnerovo hitové Toledo.
Formace absolvuje náročné americké turné s Van Halen, z jehož zastávek v Tallahassee a Detroitu je pořízen živák nejednoho překvapení Live! Live! Live!, který má švih jak Tiger Woods v dobách své největší slávy. "BTO, BTO, BTO… BTO is back!"
Nečekaností je jak mistrně zvládnutý cover Mississippi Queen, tak fantastická verze osobně veleoblíbeného Sledgehammeru i dvojice nových skladeb rozdílných jak den a noc. Bad News Travels Fast osvěží, Fragile Man otráví. Nadto se jedná jen o studiovou nahrávku s přidaným ohlasem publika. V discíplíně zvané živák neexistuje větší zločin.
Jinak veskrze vydařený počin se na pultech objeví na jaře 1986, kdy se Bachmanova družina znovu připojila k Van Halen při jejich 5150 Tour. Avšak tentokrát vyrazila oslabena o jednoho muže, když nebyl k dispozici Fred Turner, při několika vystoupeních musel navíc za Petersona, jenž si poranil nohu při softbalu, zaskočit Chapman.
Se závěrem šňůry se dostavil i konec první části comebacku. V příštích dvou letech bude aktivní pouze Tim Bachman, jenž dostal váhavý souhlas k používání značky B.T.O. pro svůj band v čele se zpívajícím kytaristou Randym Murraym.
Druhý návrat Bachman-Turner Overdrive na scénu, dokonce v klasickém obsazení Randy Bachman, C. F. Turner, Robbie Bachman, Blair Thornton, se odehrál v roce 1988. Přinesl neurčitý počet nových písní (jedinou publikovanou byl cover Wooly Bully dostupný na soundtracku American Boyfriends) a nekonečnou šňůru koncertů, která se nepřetrhla ani koncem roku 1991, kdy Randy Bachman znovu odešel za vlastními projekty.
V sestavě, která opět přijala zkrácenou verzi názvu B.T.O., byl nahrazen právě Murraym, což se ukázalo být tím nejtrvalejším možným řešením. Nová podoba skupiny s přestávkami vydržela pohromadě až do konce roku 2004.
Vedle stovek vystoupení po ní zbylo kompilační album Trial by Fire: Greatest and Latest (1996), které mj. obsahovalo čtyři průměrné novinky, cover verzi tradicionálu The House of the Rising Sun nebo Murraym přezpívaná čísla You Ain't Seen Nothing Yet a Hey You.
Jediným očividným nezdarem poklidné etapy zůstala nominace do kanadské hudební Síně slávy v roce 2003, kdy B.T.O. odmítli pozvání, pokud jim nebude umožněno vystoupit v aktuální sestavě bez Randyho, takže je samotné uvedení prozatím minulo.
O rok později Robbie na webových stránkách kapely oznámil, že vytrvale pilují desítku nových písních, ale že se nedaří domluvit se solidním vydavatelem, který by zajistil řádnou propagaci a distribuci, jež by zaručila, že se novému titulu nepovede stejně mizerně jako albu Trial by Fire u dánského labelu CMC. V plánu bylo rovněž vydání živého DVD/CD s vystoupením v rodném Winnipegu v roce 2003, ale nestalo se. Naopak, zanedlouho prosákla informace, že otrávený Robbie pověsil paličky na hřebík a Randy Murray si sice ještě občas s někým zahraje v okolí Vancouveru, ale už se ani nepovažuje za člena B.T.O.
Randy Bachman v mezičase natočil několik sólových alb, absolvoval turné s The Guess Who, narovnal vztah s Burtonem Cummingsem, s nímž spolupracoval na několika titulech, od léta 2005 uváděl úspěšný pořad Randy's Vinyl Tap na CBC Radio One a televizní show Road to Guitar vysílanou na Discovery Channel, koncem ledna 2009 si po letech zahrál s Timem, s vlastním Bandem (Mick Dalla-Vee, Brent Howard Knudsen a Marc LaFrance) cestoval po celé Severní Americe a chystal nové album. Freda Turnera požádal o nazpívání songu Rock And Roll Is the Only Way Out, z čehož se nakonec vyklubala plnohodnotná spolupráce na několik příštích let.
Randy: "Poslal jsem mu jednu skladbu a když se mi vrátila, nemohl jsem tomu uvěřit. Pořád to fungovalo, něco jako Jagger & Richards. Zeptal jsem se, jestli má taky něco v šuplíku, že bych svoje album změnil na Bachman a Turner, načež odpověděl, že to nezní zle. Tak jsme si vyměnili několik skladeb a šli jsme znova do toho."
Dne 12. září 2009 deník Winnipeg Free Press oznámil, že se pánové Randy Bachman a C. F. Turner domluvili na společném programu, vč. koncertních termínů v Kanadě, USA i Evropě v příštích dvou letech. Randy si v předstihu zaregistroval značky "Bachman & Turner", "BTU", "Bachman-Turner United" a "Bachman-Turner Union", přesto se nevyhnul tradiční soudní při, bo tato jména měla působit zmatek a hrozit záměnou s názvy "Bachman-Turner Overdrive" a "BTO", což mohlo mít za následek potenciální škody Roba Bachmana a Blaira Thorntona. Nemělo.
Koncertní premiéra projektu Bachman & Turner s Randyho osvědčeným Bandem v zádech se uskutečnila v červnu 2010 na festivalu Sweden Rock a v září bylo na světě eponymní album. Pozoruhodná pamětnická nahrávka překypující nápady, drajvem i kumštem byla tou nejlepší pozvánkou na další vystoupení. Čtveřice skladeb našla uplatnění i na EP kompilaci Forged in Rock, jež vyšla jako příloha Classic Rocku 148/2010.
Dne 5. listopadu oznámil Brian Greenway, člen další kanadské legendární kapely April Wine, že 3. 11. 2010 po vyčerpávající bitvě s rakovinou plic zemřel v montrealské nemocnici ve věku 61 let Jim Clench, basák z podceňovaných alb Street Action a Rock n' Roll Nights.
V polovině měsíce na něho Turner vzpomněl při představení v proslulém newyorském sále Roseland Ballroom, z něhož byl pořízen záznam, který byl k mání nejdřív na 2CD a DVD (2011), v roce 2014 i na vinylu.
V pondělí 29. března 2014 se na druhý pokus kapela Bachman-Turner Overdrive dočkala uvedení do kanadské hudební Síně slávy. Při té příležitosti se spolu poprvé od roku 1991 sešla nejslavnější a nejúspěšnější sestava Randy Bachman, Fred Turner, Blair Thornton a Robbie Bachman.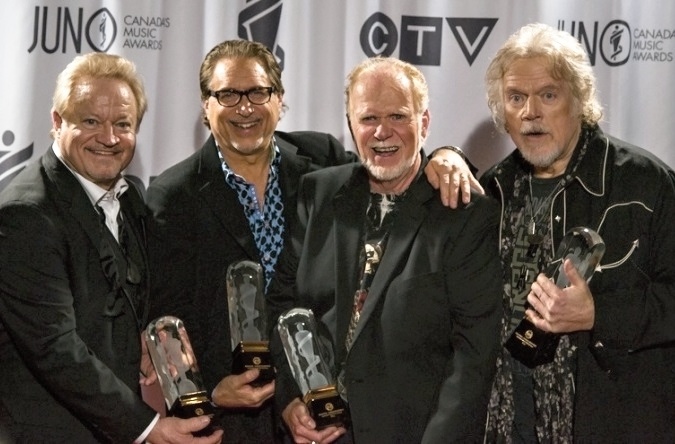 V dubnu 2015 vydal Randy pod značkou Bachman album jedenácti původních bluesových písní Heavy Blues s dámskou rytmikou Anna Ruddick (basa), Dale Anne Brendon (bicí), vedle níž se vystřídala řada borců zvučných jmen s kytarou: Neil Young, Peter Frampton, Joe Bonamassa, Robert Randolph, Scott Holiday (Rival Sons), Luke Doucet (Whitehorse) a Jeff Healey. O produkci se postarala další veličina v oboru Kevin Shirley.
Label s bohatou minulostí Caroline Records v roce 2016 vydal kompilační Classic Album Set, který obsahuje osm studiových alb Bachman-Turner Overdrive, potažmo B.T.O., od debutu po Rock n' Roll Nights plus 20stránkový booklet, čímž konečně splatil cizí dluh fanouškům i kapele, jejíž tituly se na CD objevovaly jen zřídka, s očekávatelnou výjimkou v podobě titulu Not Fragile.
V roce 2017 začal Randy pracovat na albu předělávek písní George Harrisona, coby poctě kytaristovi Beatles. Tucet jeho skladeb vkusně přetvořil k obrazu svému a pod názvem By George – By Bachman vydal na jaře 2018. Album orámoval zbrusu novým songem Between Two Mountains a vedle trojice členů jeho bývalého Bandu na něm ve While My Guitar Gently Weeps nechal vyniknout další legendu nástroje Waltera Trouta. K tomu pokračoval v příležitostném živém hraní i s Turnerem, dokud 10. března 2018 neoznámil parťákův odchod do penze.
Randy: "Po více než 50 letech koncertování se můj celoživotní přítel, zpěvák a baskytarista Fred Turner rozhodl skončit. Jsem vděčný za hudbu, spolupráci a všechny roky, které jsme spolu prožili. Klobouk dolů před Fredem za odkaz, který v rockové muzice zanechá. Málokdo dokázal řvát jako tento muž!"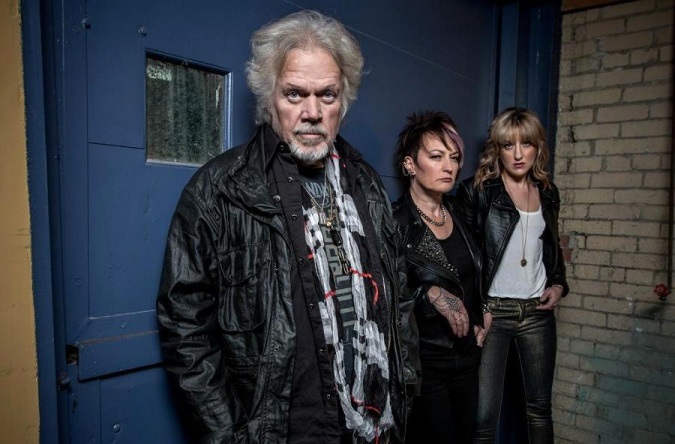 Rok 2018 přinesl rovněž premiéru 80minutového dokumentu Bachman, který režíroval John Barnard. Obsahuje zřídka vídané záběry, dosud nepublikované fotografie a archivní materiály, zachycuje i vznik tributního alba a přináší rozhovory s dalšími muzikanty, ale Burtona Cummingse byste mezi nimi vyhlíželi marně.
Koncem dubna 2020 se Randy objevil v televizním vysílání CBC v pořadu Stronger Together, Tous Ensemble, v němž vystupovali mnozí kanadští umělci. Bachman v něm poděkoval pracovníkům v první linii a na závěr přehrál krátkou variaci na Taking Care of Business.
Pro Národní hudební centrum připravil výstavu kytar ze své rozsáhlé sbírky, podílel se na několika divadelních a filmových produkcích, ve studiu pracuje na nových skladbách a pokud situace dovolí, 11. března 2022 zahají další koncertní sezonu. I před ním by se zasloužilo smeknout.
Kapela Bachman-Turner Overdrive prodala téměř 30 milionů alb, fanoušky zvané gearheads má rozesety po celém světě. Řadím se mezi ně. Žeru jejich úsečné riffy, nekomplikovanou rytmiku, melodie s hitovým potenciálem i Turnerův nezaměnitelný vokál. A že to většina rockových kritiků nesnášela? No a?
*****
Poznámky:
1) Základem profilu je text vypracovaný pro Progboard v r. 2010.
2) Zdrojem citací je biografie Randyho Bachmana Takin' Care Of Business (2001), plus rozhovory v časopisech Rolling Stone, Classic Rock a na hudebních webech.
Diskografie: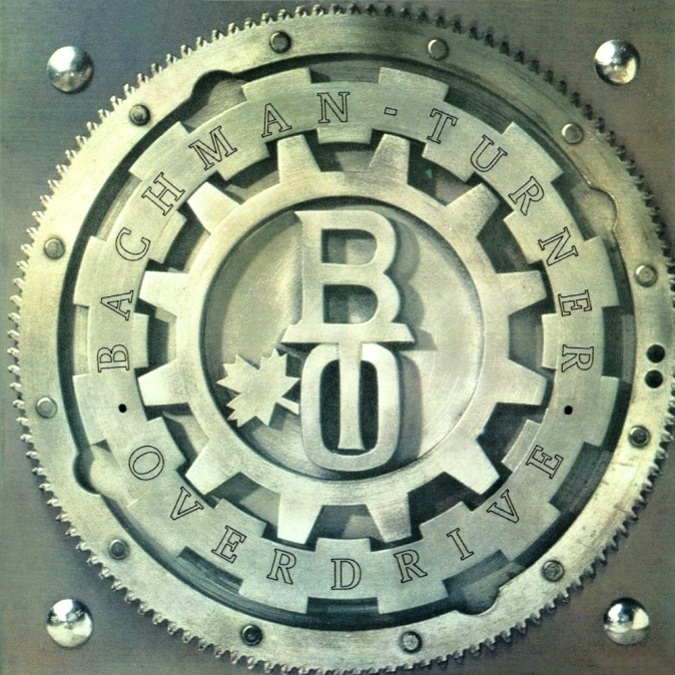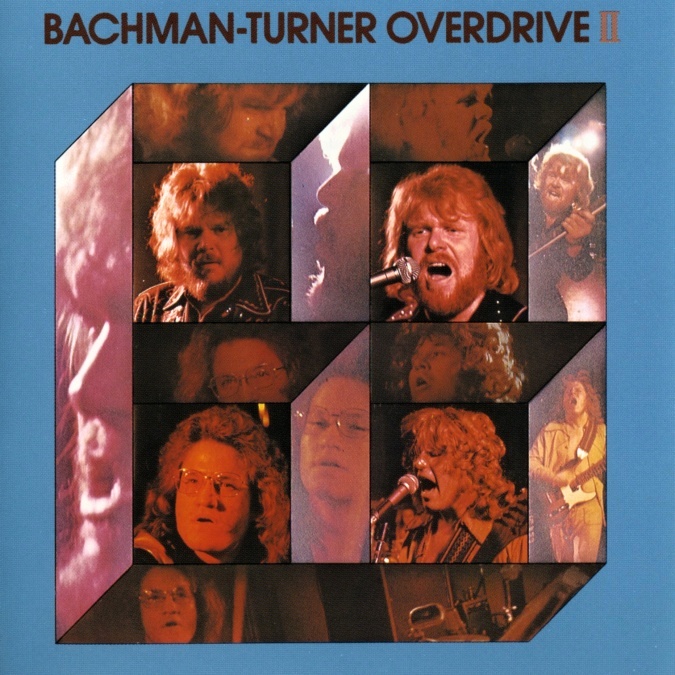 Best Of B.T.O. (So Far) (Mercury, 07/1976)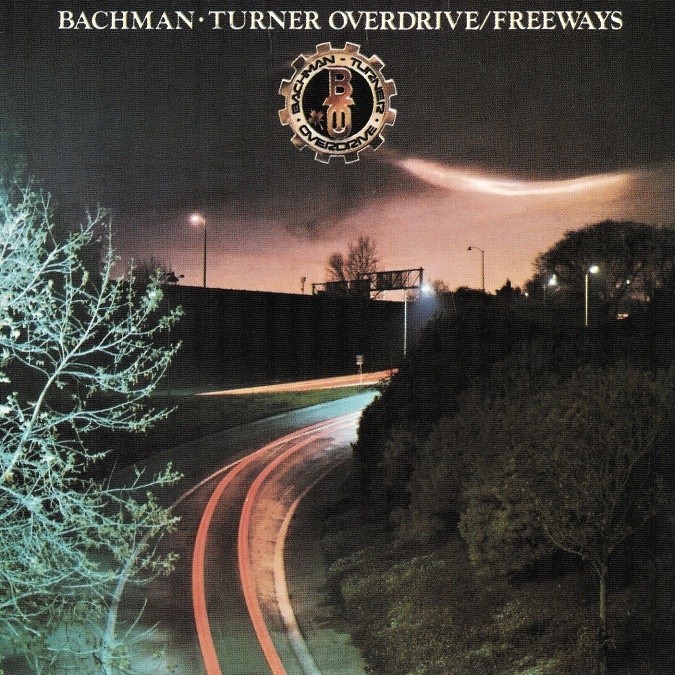 Freeways (Mercury, 02/1977)
B.T.O. Japan Tour Live (Mercury, 10/1977)
Street Action (Mercury, 02/1978)
Rock n' Roll Nights (Mercury, 03/1979)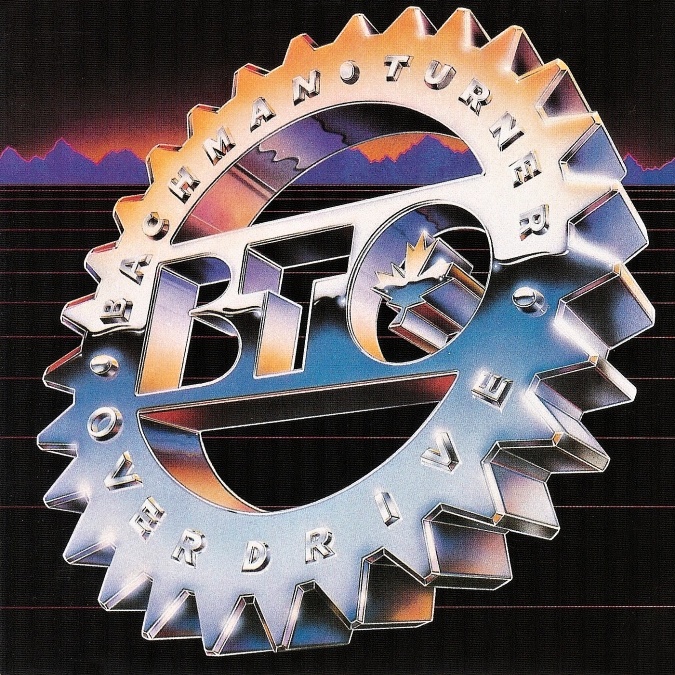 BTO (Compleat, 09/1984)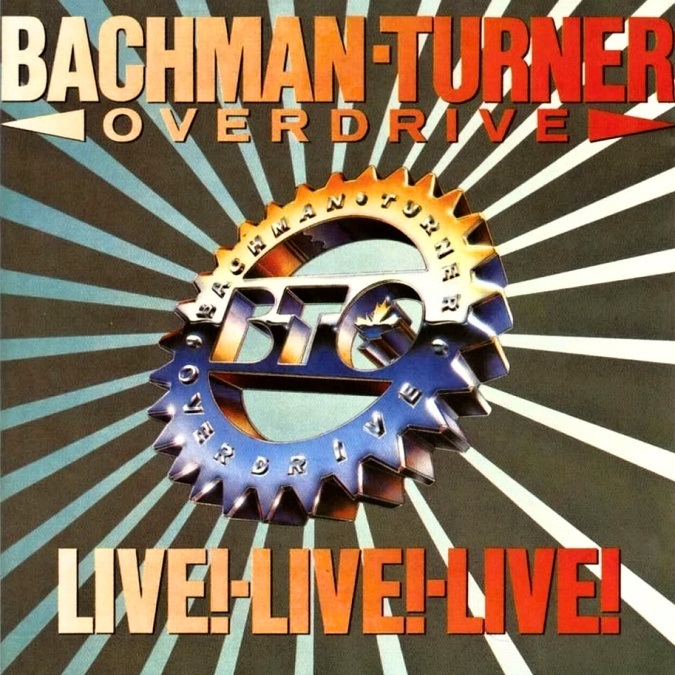 Live! Live! Live! (Curb Records, 07/1986)
Trial by Fire: Greatest & Latest (CMC Int., 1996)
& ostatní v textu zmíněná alba:
RANDY BACHMAN – Axe (RCA Records, 1970)
BRAVE BELT – Brave Belt (Reprise Records, 1971)
BRAVE BELT – Brave Belt II (Reprise Records, 1972)
IRONHORSE – Ironhorse (Scotti Brothers, 1979)
IRONHORSE – Everything is Grey (Scotti Brothers, 1980)
UNION – On Strike (Portrait, 1981)
BACHMAN & TURNER – Bachman & Turner (RBE Music, 2010)
BACHMAN & TURNER – Forged In Rock ((Classic Rock , 2010)
BACHMAN ‎– Heavy Blues (Linus Ent., 2015)
RANDY BACHMAN – By George – By Bachman (Universal, 2018)