… aneb jak se ze vzrostlého kmene a mnoha větví košatého stromu otesávala, vybrušovala, lepila a lakovala ASIA.
ASIA vzešla z rozvětvené rodiny. Pete Frame má v ASIA Family Tree na dvě desítky jmen: SYN, SYNDICATS, CHRIS FARLOWE'S THUNDERBIRDS, WARRIORS, IN CROWD, MABEL GREER'S TOY SHOP, P.P. ARNOLD & THE NICE, BITTER SWEET, TOMORROW, THE CRAZY WORLD OF ARTHUR BROWN, JAMES LITHERLAND'S BROTHERHOOD, MOGUL THRASH, YES, BODAST, NICE, ATOMIC ROOSTER, FAMILY, EMERSON LAKE AND PALMER, KING CRIMSON, REFUGEE, ROXY MUSIC, SHE'S FRENCH, URIAH HEEP, TINA CHARLES & HER BAND, BRYAN FERRY BAND, ISOTOPE, U.K., BUGGLES, P.M.
Kvalitní dřevo samo o sobě neznamená odpovídající výsledek. Mám rád nahrubo tesané trámy i zdobně vyřezávané figurky, žíly mi trhají lakované přeplácané uměliny a šmuk.
Původní ASIA je lisovaná, zarovnaná a vyhlazená, žádný masiv, ale dýha se zachovalou přirozenou krásou původní kresby kmene. Napadá mě příměr: ASIA rovná se rocková IKEA. A od té mám ¾ obýváku, špičkový design, laciný materiál…
ASIA tedy byla a je produkt doby i ambicí Geoffa Downese. Na přelomu sedmdesátých a osmdesátých let ještě mezi klasickými rockery dozníval šok z punku, co smetl jako tsunami vše kolem sebe. Z poničených vazeb mezi muzikanty a fanoušky začala povstávat nová svébytná podoba rockového mainstreamu, mající původ u amerických rytířů urozeného rocku: JOURNEY, STYX, KANSAS. Pompézní rock byl od druhé poloviny sedmdesátých let pro mou rockerskou generaci Noemovou archou, která nám pomohla proplout disco-punkerskou a new-wave-synthie potopou až do počátku devadesátých let, kdy jej pobořila vlna grunge.
Geoff Downes měl čich na kšeft i chytlavé melodické motivy. Obé zúročil v BUGGLES a vícekrát i u ASIA, jejíž výroční reunion je pro zúčastněné zábavou i byznysem, a pro posluchače příjemnou připomínkou třicet let vzdáleného mládí…
Umělecky jde u nových alb kapely jen o recyklát, což může znít až hanlivě, když si ale uvědomíme, jakou původní kvalitu ASIA představuje, je vytěžení původního stylu a soundu jediné možné východisko pro pokračování. Kvalitu nekvalitu určuje desku od desky jen momentální šťavnatost/vyschlost skladatelské mízy.
Škatulka definovaná především Downesem byla a je pro muzikanty formátu Howea, Wettona a Palmera příliš těsná. To mi nikdo nevymluví. Je to znát na albech i na koncertech, kde si ASIA vypomáhá skladbami YES i KING CRIMSON (bohužel i BUGGLES). Že by to šlo i jinak, bych rád dokázal muzikantskými příběhy hlavních aktérů.
JOHN WETTON
Zpívající basák John Wetton (*1949) je na pódiu nejviditelnější tváří souboru ASIA. Rockeři jej znají z působení u FAMILY, KING CRIMSON, URIAH HEEP, ROXY MUSIC, UK a WISHBONE ASH. Jeho cestu lemuje progrese prokládaná elegancí, hráčská exhibice i týmová práce.
MOGUL THRASH – Mogul Thrash (1971)
První zásadnější Wettonovo angažmá se odehrálo koncem šedesátých let u jazzrockových MOGUL THRASH (původně JAMES LITHERLAND'S BROTHERHOOD). Stejnojmenné album z roku 1971 ukazuje Johna především jako ambiciózního sólistu, kterému je klasický rytmický doprovod příliš těsný.
MOGUL THRASH si tak trochu hráli na COLOSSEUM. Není divu, kytarista James Litherland s nimi nahrál první tři alba, kde i zpíval a komponoval, než byl nahrazen Davem Clempsonem a u mikrofonu Chrisem Farlowem. Wettonova jízda po celém hmatníku začíná hned první výraznou figurou v "Something Sad", a neskončí dřív než poslední tóny "What's This I Hear". Litherland svou kytaru zapojuje, až když se Wetton trochu vyřádí. Snaha ukázat se bývalým spoluhráčům je nejzřejmější v "Elegy", jeho vlastní skladbě z "Valentyne Suite". Na první poslech hráčsky nabušenější verze MOGUL THRASH postrádá koncepčnost, působí trochu křečovitě a samoúčelně. Je přesolená, přesólovaná. Vrcholným kusem je dvanáctiminutová "Going North, Going West". Ta má přes svou rozevlátost hlavu i patu, jinak řečeno: zapamatovatelný (byť trochu creamovský) zpěvný motiv i hutný základní riff.
MOGUL THRASH v Anglii nikdy neuspěli, v Americe to ani nezkoušeli, dostali se však do povědomí zasvěcenějších fanoušků na kontinentu. Mimo letmé zmínky na netu je najdete jen ve specializovaných knižních encyklopediích Vernona Joynsona a M. C. Stronga. Opomněl je kupříkladu i jinak pečlivý Josef Vlček.
P. S.: Překvapuje mě, že Wetton svou basovou sólohru nevnutil Uriášům. Přirozeně by tak navázal na Garyho Thaina.
U.K. – U.K. (1978)
U.K. jsou pro mne ukázkou toho, jak by ASIA mohla vypadat bez Downese, s Eddiem Jobsonem u kláves a houslí. Dobově moderní synthie sound, beze ztráty květinky akceptující fakt, že kvílejícím kytarám a řinčivým bicím v klasickém rocku na čas odzvonilo. Uhlazenější, elegantnější, přístupnější KING CRIMSON, anebo artovější a jemnější RUSH, vyberte si. Kariéry pánů muzikantů se porůznu dotýkaly i těsně míjely. Wetton i Bruford prošli rytmikou KING CRIMSON. ROXY MUSIC se stali načas domovem pro Jobsona a Wettona. V CV členů U.K. se dále skví pojmy jako ZAPPA, CURVED AIR, GONG, SOFT MACHINE, YES…
Zpěvnost a posluchačská vstřícnost kombinované s vycizelovaným muzikantstvím. Hrany i nečistoty vypulírovány, hlína nahrazena sklem a kovem. Žádná robotárna, jen člověčí dokonalost. U.K. svým pojetím rocku předběhli dobu. Málokdy se u podstatou melodického rocku daří současně udržet pozornost náročných fajnšmekrů, hledajících jedinečnost. U.K. to dokázali.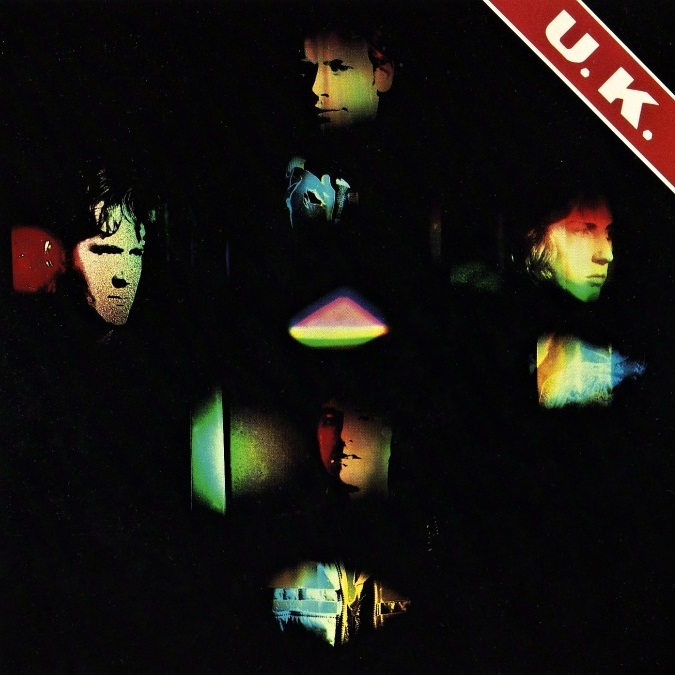 P. S.: Vzhledem k roku vzniku (1978) jsem přesvědčen o tom, že přinejmenším Wetton chtěl účastí v ASIA na U.K. navázat a přivést podobnou muziku k širšímu publiku. Lavina zájmu se sice utrhla, komerční tlaky i Downesovy limity však bohužel roztočily sestupnou spirálu a ASIA laťku nasazenou debutem neudržela.
STEVE HOWE
Tkadlec kytarových krajek, tak by se dal trochu plakátově pojmenovat Steve Howe (*1947), jeden ze zásadních kytarových virtuózů rockové historie. Jeho vytříbená technika, zdokonalená a ovlivněná studiem klasiky, ruku v ruce s přirozeným nadžánrovým cítěním, mu umožňuje zahrát, cokoliv si umane.
Steve Howe dokázal své rozkošatělé vnímání hry na kytaru včlenit kamkoliv už hodně zamlada, například do odsekávaně rytmického rhythm&blues. Našel jsem si na netu záznam vystoupení jeho první významnější skupiny SYNDICATS v Beat Clubu 1964, kdy ve skladbě "You Can't Judge A Book" v podtónu zběsilého Steveova beglajtu pro mne vykukuje flamengo, podobné o třicet let mladší mezihře "Innuenda". Svoje ekvilibristé sólíčko propašoval i do jinak ortodoxní verze "Maybellene".
Další Howeova cesta vedla k žánrově uvolněnějším IN CROWD, se kterými – a jejich přímými následníky TOMORROW – nahrál pár singlů, mezi nimiž vyniká psychedelická verze "My White Bicycle". Po boku zpěváka Keitha Westa si v roce 1967 zabrnkal i v dokončených částech "Excerpts From A Teenage Opera", symfonizující minioperky, jejíž ústřední motiv, známý jako "Grocer Jack", okouzlil dětským sborem posluchače Radia Caroline, potažmo celou Anglii (#2). S nadsázkou by se dalo napsat, že šlo o první Steveovo setkání s artpopem.
V BODAST, založených v květnu 1968, už Steve Howe zářil naplno, z každé skladby doslova vyčníval, já jsem při poslechu dochovaných záznamů, soustředěných například na CD "Steve Howe: The Early Years With Bodats", většinu času vnímal jeho kytaru víc než melodické motivy a zpěv Clivea Skinnera.
Z uměleckých kompromisů vysvobodila Stevea až nabídka od YES. Poprvé se tak v březnu 1970 setkal se sobě rovnými muzikanty. Dál už je to známý příběh.
YES – Drama (1980)
Dotkneme se jen jednoho okamžiku existence YES. Tím byl příchod Trevora Horna a Geoffa Downese a album "Drama".
Nic nedokáže mezi fanoušky YES ještě letech rozdmýchat vášně jako příchod těchto cizáků namísto Jona Andersona a Ricka Wakemanna. Zděšení mezi yessáky bylo násobeno diskotékovou odrhovačkou "Video Killed The Radio Star", před níž se tehdy opravdu nedalo uniknout a která byla zdviženým prostředníkem směrem ke všem rockerům, tím spíše artrockerům. BUGGLES a YES zkrátka stáli na opačných stranách barikády. Dlouhé Bidlo a Bohouš namísto Mirka Dušína a Jarky Metelky, tak nějak…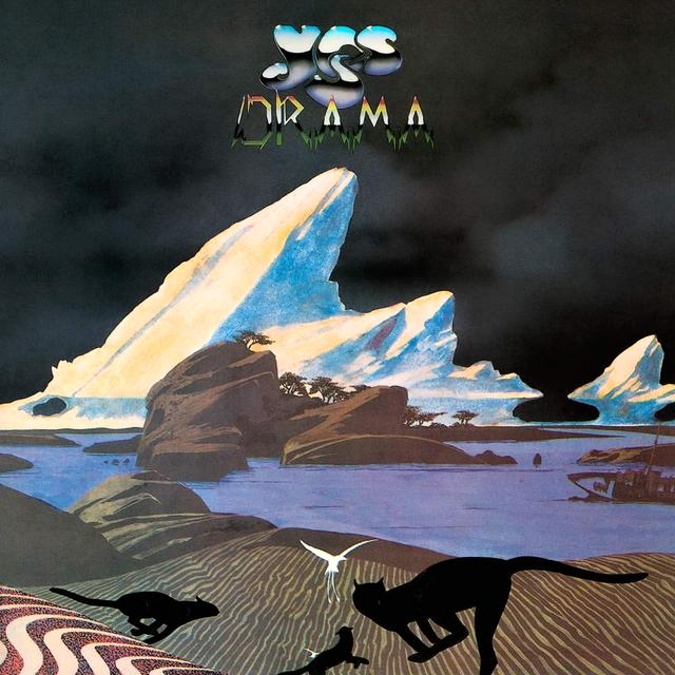 S vědomím toho, s čím později vyrukovala ASIA, je však "Drama" poměrně zásadním albem. YES na něm nakráčeli na scénu za zvuku fanfár jako zanedlouho čtveřice Downess, Howe, Wetton, Palmer na debutu ASIA. Poslechněte si načančané klávesy vedle pevné Squireovy basy v úvodu "Machine Messiah" a pak v myšlenkách projeďte pár syntíkových motivů z "Asia". A budete doma. Kompozičně napřímení YES, soundem posunutí k americkému pomp rocku, to je celé "Drama". Geoff i Trevor se sice do svých předchůdců stylizovali, seč jim přetvářka stačila, tím ale mohli oblafnout jedině řadáče.
Jako výrazné plus vnímám pouze to, že se do popředí po letech dostal Chris Squire. Zejména jeho přispěním dostalo "Drama" temně dramatický spodní proud, čímž se aspoň zčásti vyvážila kašírovaná nápodoba Jona a Ricka. Na desku se dokonce dostaly dvě skladby původně určené pro BUGLESS, "White Car" a "Into The Lens". Zejména u druhé trčí disco jak sláma z bot. Na tuhle pachuť byl i šéfkuchař Chris se svou rozjetou basskvedlačkou krátký.
GTR – GTR (1986)
Vše, o čem si v tomto článku "povídáme", se odehrálo před rokem 1981. S jedinou výjimkou: GTR (G.T.R.). Jejich vznik byl přímou reakcí Stevea Howea na směrování souboru ASIA. Společně s dalším slovutným artrockovým kytaristou, Stevem Hackettem, chtěl dokázat, že na vzedmuté pomprockové vlně lze surfovat i bez prvoplánové umělecké podlézavosti a přemíry klávesových syntíků. U mikrofonu vypomohl Max Bacon (MOBY DICK, NIGHTWING, PHENOMENA, BRONZ), rytmiku obstarali rutinéři Phil Spalding (bs) a Jonathan Mover (dr).
Od prvního nápěvu "When The Heart Rules The Mind" (US #14) je jasné, že album GTR bylo hozenou rukavicí směrem k ASIA. Ta si v té době už v žebříčcích ani neškrtla, zatímco GTR se v USA dostali s LP/CD na #11. Celá deska se v duchu AOR line v melodických obloucích, kytarové syntíky v rukách zručných mistrů preludují, jak si doba žádala, a přitom neurážejí vkus ani rockerské cítění.
Krásnou reminiscencí na YES je Howeova mazlivá instrumentálka "Sketches in the Sun" i další medové kytarové pláty, rozmístěné na ploše celého alba ("Toe The Line"). Co mi celkově na GTR chybí, je větší tah na branku. Pár říznějších pokusů – jako "Here I Wait" a zeppka "Reach Out" – je obklopeno přemírou ušlechtilého patosu, u kterého je ale znát, že ani pro jednoho ze Steveů nebyl přirozenou muzikantskou parketou. Anglický pokus o americký pomp vyšel napůl.
CARL PALMER
Carl Palmer (*1950) je dalším z birminghamských muzikantů, kteří dobyli svět. Pocházel z hudebně založené rodiny, cestu měl tedy umetenu, záleželo jen na něm a jeho talentu. Velkým vzorem se mu stal jazzmanský bušič Buddy Rich, v té době technicky nedostižná bubenická jednička. V pouhých šestnácti už byl Carl natolik respektovaný, že hrál bluesrock s Chrisem Farlowem a jeho THUNDERBIRDS.
ATOMIC ROOSTER – Atomic Ro-O-oster (1970)
Šílený spolek THE CRAZY WORLD OF ARTHUR BROWN se zapsal do dějin singlem "Fire". Pohled na Arthura Browna s hořící obručí na hlavě inspiroval magory po celém světě. Čerstvě plnoletý Carl Palmer na studiové verzi nehrál, nahradil Drachena Theakera až krátce poté. Nicméně si ohnivé show užil mnohokráte na pódiu, takže ho později nějaký Emerson s noži a kolotoči nemohl rozházet. Spolu s psychicky labilním varhaníkem Vincentem Craneem opouští na nuceně přerušeném americkém turné Arthurovu komunitu a vrací se do Anglie. Přibrali baskytaristu a vokalistu Nicka Grahama a již na podzim devětašedesátého nastoupili do studia.
ATOMIC ROOSTER se stali díky Carlu Palmerovi vzorem pro všechny bicmeny, kteří toužili po giga zvuku svých souprav. Debut tria "Atomic Ro-O-oster" je dnes považován za průkopnický, přestože v době vydání, únoru 1970, ve velké konkurenci dalších skvělých hardrockových kapel komerčně neuspěl. Absence kytary (dotočené Johnem Cannem až pro americkou verzi LP, viz příkladově "Friday The 13th" a hlavně "Before Tomorrow" s jeho vpravdě ďábelským vlomením se do původního soundu) si až na uvedené výjimky ani nevšimnete, přitom je to hard rock jako poleno. Pouze u "Decline And Fall" si vybavíte classicalrockové EL&P, jinak je to povětšinou rytmicky mohutná, nabušená palba s hammondovskými riffy po boku a úporným Grahamovým zpěvem v popředí.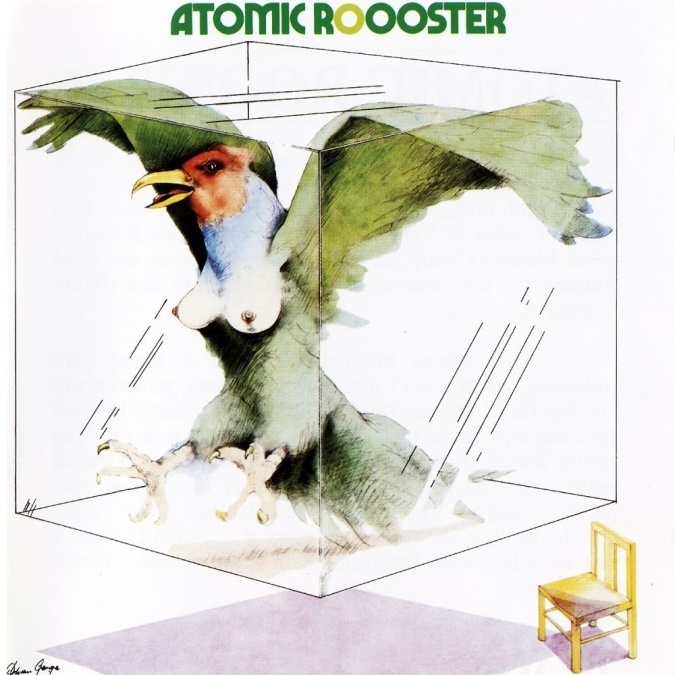 Vnitřní bohatost debutu ATOMIC ROOSTER vynikne jen při soustředěném poslechu, "And So to Be" odkazuje svou náladou na psychedelické šedesátky, "Broken Wings" je varhanní blues jak z rockové mše. Podobně velebně působí "Banstead" i snová balada "Winter", s flétnou, pianem a decentně přitlumenými bicími.
EMERSON, LAKE & PALMER – Brain Salad Surgery (1973)
Není divu, že dvacetiletý Carl Palmer po jistém váhání vyslyšel volání Keitha Emersona. Neúspěch neměl v plánu, a v triu EMERSON, LAKE & PALMER se mu otevírala cesta na samý vrchol popularity bez toho, aby musel slevovat z uměleckých ambicí.
Čtyřka EL&P je kláda i pro zasloužilé rockery, z dnes probíraných desek jednoznačně nejméně přístupné dílo. Naplno otevřená stavidla muzikantské sebestřednosti a velikášství naštěstí vrací k "prostým" lidem krásná převzatá témata. Hymnická árie "Jerusalem" je adaptací Huberta Parryho, a klidně bych si ji uměl – spolu s pár dalšími momenty alba – představit i u ASIA. Instrumentální "Toccata" pochází od Alberta Ginastera, a Carl Palmer v ní naplno předvedl svou novou hračku, syntezátorové bicí. Greg Lake míval hlas jako kazatel, stačí si vybavit "Epitaph" anebo "Lucky Man". Baladu "Still… You Turn Me On" lze vnímat jako nadechnutí, a boogie "Benny The Bouncer" coby poslední legrácku před velkými, "vážnými" událostmi.
Vrcholem alba, a pro mnohé i tvorby EL&P, je třicetiminutový několikadílný opus "Karn Evil 9". Úvodní část "1st Impression" je výrazně rytmicky členitá, pro Palmera přímo předváděčková. Ani v dalších pasážích si neodpočine, jen se u své gigantické soupravy posunuje tam či onde, a využívá ji od tympánu do posledního zvonečku. Popisovat detailně, co vše se v "Karn Evil 9" děje, nemá smysl. Jeden poslech vydá za tisíc slov. Zajímalo by mne, kolik Sparkařů najde odvahu popasovat se s klasikou klasik.
Další tvorba EL&P již byla nevyrovnaná, skupina se mimo jiné těžko srovnávala s posuny posluchačských preferencí k jednodušším formám. V druhé polovině sedmdesátých let jen paběrkovala, stačí se podívat do žebříčků.
Carl Palmer to ještě v osmdesátém zkusil se souborem PM, jediného vydaného alba si ale téměř nikdo nevšimnul.
GEOFF DOWNES
Nezakrývám, že Geoff Downes je pro mne princ i žabák. Bez něj by ASIA nevznikla ani nedosáhla úspěchu. Bez něj by ale současně mohla dosáhnout vrcholných uměleckých met.
Syn kostelního varhaníka a sbormistra Geoff Downes (*1952) měl svou hudební kariéru doslova předurčenou. Na domácí teenagerské hammondovské improvizace "Shade Of Pale" a "Night In White Satin" brzy navázaly vážné pokusy s jazzrockem a artificiální (rozuměj tzv. vážnou) hudbou.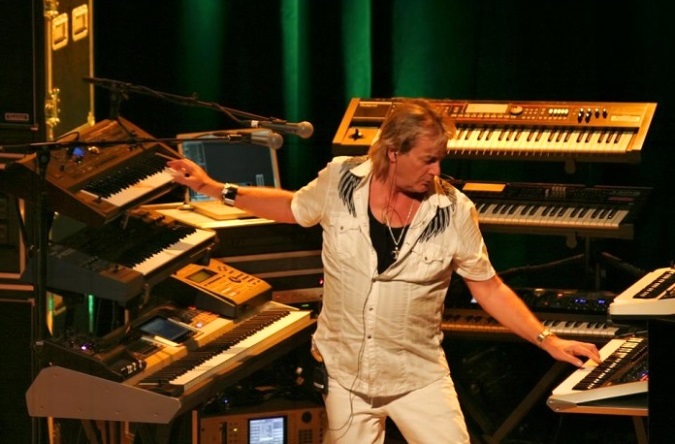 ISOTOPE – Live At The BBC (2004)
Po dokončení Leeds College Music, kde působil ve studentském ansámblu SHE'S FRENCH, se v roce 1974 vypravil do Londýna. Námezdně komponoval podkresy pro reklamy i televizní znělky, hrál v barech, ocitl se například po boku známého publicisty Chrise Welche. Zlom v kariéře nastal poté, když jej potkal Trevor Horn a zapojil do doprovodného bandu své družky, diskotékové hvězdičky Tiny Charles.
Poměrně zajímavé je Downesovo krátké mezi-působení u obnovených jazzrockových ISOTOPE, zachycené například na ex post vydaném záznamu BBC pro Peel Session (nahráno 22. 8. 1977, vysíláno 31. 8. 1977). Vystoupení, vydané jako součást kompilace ISOTOPE AND GARY BOYLE "Live At The BBC", ukazuje poměrně neznámou tvář Geoffa Downese. V pulzující "The Dancer" i dalších fussion kouscích na pomezí se vedle druhého klávesáka Zoea Kronberga skutečně vyřádil.
Ale i sem dokázal propašovat až podbízivě líbivé melodické linky. Trochu mi to evokuje podobně marnivý a prodejný přístup k muzice jiného mladého talentovaného jazzmana – Michala Davida.
BUGGLES – The Age Of Plastic (1980)
Projekt BUGGLES nepochybně vzešel z mozkovny Trevora Horna. "Prodejný" Geoff Downes mu svými muzikantskými schopnostmi tak trochu kryl záda. "Video Killed The Radio Star" se v roce 1979 stalo nechvalně proslulým proroctvím vší hudební pokleslosti nastávajícího MTV videověku. Jako každý druhý rocker se i já musím při poslechu pecek z "The Age Of Plastic" něčeho pevně držet, jinak bych vyletěl z kůže. No nic, nadechnu se, zavatuju uši i závity, a jdu na to… (torturu jsem si sadomasochisticky přiškrtil tím, že jsem zrovna doposlouchal ISOTOPE).
Juchavě žvatlavá synťárna třetího nálevu, titulce k "dokonalosti" chybí akorát refrén "Haj hou haj hou už trpaslíci jdou a zpívají si písničku haj hou haj hou haj hou". Bohajeho, kam až muzika a masový vkus můžou klesnout. A Geoff zdatně přicmrndává na jednu, maximálně dvě klapky. Aua Aua v "Zabijáckém videu" vyjadřuje dokonale mé pocity. No, a to jsou dvě nej na úvod. Dál je jen hůř a hůř, když přijdou na řadu vocodery, namísto trpaslíků už jen roboti jdou a pípají si písničku, how-nou. Vrcholem stupidity je "Clean, Clean" – to je fakt výmaz. Jediná duševní sebeobrana je přepnout na bohnický režim, jakože se celý svět na půlhodiny zbláznil a já s ním…
Předem se třesu při vědomí toho, že při každém koncertu ASIA budu nejmíň jedenkrát zabit, hvězda nehvězda…
A v roce 1981 se osudy dnes představených protnuly. Zrodila se ASIA.
Jaromír Merhaut, publikováno v magazínu Spark 8/2012
STRUČNÁ BIOGRAFIE
V našem mixu by měla být vedle názorů i základní fakta. Přidám proto stručnou biografii kapely.
Počátkem roku 1981 se dali dohromady Wetton a Howe. Na jejich plány – dobýt Ameriku jejími vlastními zbraněmi – kývnul John Kalodner z Geffen (A&M). Dal dvojici nejdříve dohromady se zpěvákem Robertem Fleishmanem, jenž působil krátkou dobu u Journey. Po prvních zkouškách ale bylo jasné, že k zamýšlenému soundu lépe pasuje hlas Johna Wettona. Z volných muzikantů byl jasnou volbou Carl Palmer, Downese podle mne doporučil Howe.
První album Asia (březen 1982) mělo obrovský úspěch a vlažné recenze. Prodalo se jej na deset miliónů, úspěšné byly singly i klipy. V Billboardu se stalo albem roku.
V srpnu 1983 vydaná dvojka Alpha potvrdila krátkodechost zvoleného formátu. Umělecké ambice šly evidentně stranou, kritici vyčítali podbízivost masovému vkusu i upozadění hráčských schopností Howea a Palmera.
Zakrátko poté náhle odchází Wetton, později přiznal, že hlavním důvodem byl nezvládnutý alkohol, a ne slabší prodeje Alpha, jak se spekulovalo. Pro nasmlouvané vystoupení v Budokan aréně za něj zaskočil Greg Lake.
Wettonův návrat nic nevyřešil, pro změnu kapelu opustil Steve Howe, nahradil jej řízný Mandy Meyer (Cobra, Krokus), se kterým skupina nahrála třetí studiovku Astra vydanou v listopadu 1985. Prodala se zhruba desetina debutu. Plánované turné bylo zrušeno a Asia se načas odmlčuje.
Druhá polovina osmdesátých let byla ve znamení vícera sólových i různých ad hoc prací členů kapely, plus pár pokusů o reunion v letech 1987 a 1989.
V roce 1990 se Asia vrací do studia. Za přispění Stevea Lukathera (Toto) a dalších kytaristů vznikají nové nahrávky, tvořící druhou polovinu "kompilačního" alba Then & Now. Koncem roku odehraje Asia (u kytary Pat Thrall) dva vyprodané koncerty v Moskvě (Asia Live Mockba 09.XI.90).
Rokem 1990 končí první klasické období.
Zásadní zlom přišel v roce 1991 spolu s Johnem Paynem. Na albu Aqua (1992) jsou ještě ke slyšení Howe s Palmerem v roli hostů, jde ale již jen o marketingový tah. Asia přestává být skupinou, stává se Downesovým projektem. Nic na tom nemění ani občasný výskyt Stevea na koncertech a dalších albech.
Aria (květen 1994, vydáno pouze v USA) v sestavě Downes, John Payne (bs, vc), Al Pitrelli (gt) a Mike Sturgis (dr) neměla s původním souborem takřka nic společného. Čtyři koncerty a dost, i to je vypovídající o tehdejší pozici Downes/Payne bandu.
To samé Arena (1996), kde Pitrelliho v kmenové sestavě nahradili Elliott Randall a Aziz Ibrahim. O koncerty se už nikdo ani nepokoušel.
Do konce devadesátých let proběhlo tiskem několik fám o návratu takřka původní sestavy, kdy by Howea nahradil Kilminster (kterého jsem si později užil s Hensleym i Watersem). V reálu fungovala jen dvojice Downes – Payne, k níž se v letech 1998-99 připojil Ian Crichton (Saga). Album Aura (2001) je sice doslova zahlceno hvězdnými hosty, výsledek tomu ale zdaleka neodpovídá.
V roce 2003 obrážela dvojice Downes – Payne Ameriku s komorním programem, který si bylo údajně možno za 3000 doláčů objednat kamkoliv. Paralelně Downes vytěžoval Wettona a vydal s ním postupně třídílnou sérii Icon. Hrozná muzika.
Rozpad dvojice Downes – Payne s sebou v roce 2006 přinesl i dohodu, na základě které mohl Payne pokračovat jako Asia featuring John Payne. Nicméně, po obnově původní sestavy Asia zvolil se svými ex-Asia kolegy Govanem a Schellenem znový název: GPS. Přibrali k sobě klávesáka Roye Okomutu (Spock's Beard) a vydali v srpnu 2006 album Window To The Soul, na kterém byla polovina materiálu původně určena pro nerealizované Asia album 'Architect of Time'. Oficiální stránky Asia ale Payneovu éru a existenci Asia featuring John Payne programově ignorují.
V říjnu 2006 začala nová etapa existence původní sestavy Wetton, Howe, Palmer, Downes. Kapela od té doby s malými přestávkami fungovala až do konce roku 2012. Nahrávala novinky a hlavně koncertovala (několikrát i v tuzemsku), i když už ne na stadionech.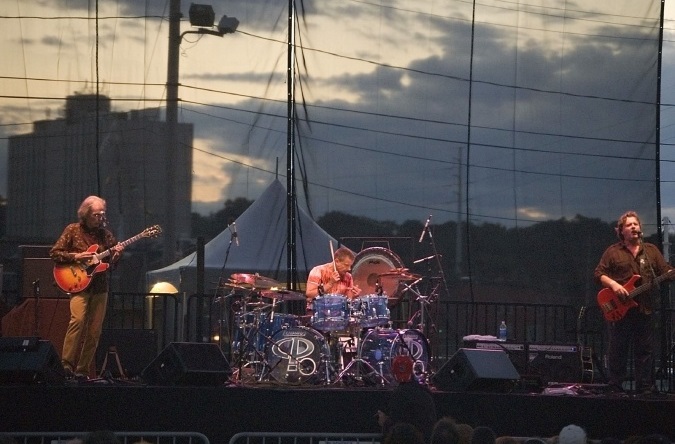 Geoff Downes – klávesy, doprovodný zpěv (A, B, C, D, E, F, G)
John Wetton – zpěv, baskytara (A, B)
Steve Howe – kytara, mandolína, doprovodný zpěv (A, C,F)
Carl Palmer – bicí (A, B, C)
&
Mandy Meyer – kytara, doprovodný zpěv (B)
John Payne – zpěv, baskytara (C, D, E, F, G)
Al Pitrelli – kytara (C, D)
Mike Sturgis – bicí (D, E, F)
Aziz Ibrahim – kytara, doprovodný zpěv (E)
Elliott Randall – kytara (E, F)
Chris Slade – bicí (F, G)
Guthrie Govan – kytara (F, G)
HOSTÉ (výběr):
Ian Crichton – kytara (Aura)
Pat Thrall – kytara (Aura)
Tony Levin – baskytara (Aura)
Simon Phillips – bicí (Aura)
Hugh McDowell – cello (Phoenix)
DISKOGRAFIE (základní):
Asia (1982) A
Alpha (1983) A
Astra (1985) B
Then & Now (1990) (A/B)
Aqua (1992) C
Aria (1994) D
Arena (1996) E
Aura (2001) F
Silent Nation (2004) G
Phoenix (2008) A
Omega (2010) A
XXX (2012) A
PS: 2013 – 2021:
10. ledna 2013 oznámil odchod Steve Howe, slovutný americký kytarista Paul Gilbert na jeho místo doporučil Sama Coulsona (*1987), který se zúčastnil turné, z něhož bylo zaznamenáno vystoupení ve starobylém amfiteátru v bulharském Plovdivu (21. 9. 2013) s účastí The Plovdiv Philharmonic Orchestra pod taktovkou Levona Manukyana. Podle Johna Wettona: "Kapela nikdy nezněla líp…"
V březnu 2014 vychází studiové album Gravitas, po následné šňůře si Wettonův zdravotní stav vynutil téměř tříletou pauzu.
V prosinci 2016 Asia oznámila turné po Státech s Journey, ale již 11. ledna 2017 vydal Wetton prohlášení, že kvůli dalšímu cyklu chemoterapií nebude schopen dodržet některé termíny. Zrušení celého čtyřměsíčního podniku management obou kapel odmítal, post narychlo obsadil Billy Sherwood. Palmer později uvedl: "Nakonec jsme využili Billyho a jsem rád, že jsme to udělali. A John by byl určitě taky rád."
John Wetton svůj boj s rakovinou prohrál 31. ledna 2017.
V únoru 2017 vychází titul Symfonia – Live In Bulgaria 2013.
17. června 2017 se v Bergen Performing Arts Center v Englewoodu uskutečnila interaktivní show s názvem An Extraordinary Life, jež byla poctou Wettonovi. Fanoušci byli vyzváni, aby zasílali vzkazy, vzpomínky, fotografie a videozáznamy související s Johnem, jež byly během koncertu promítány na obrazovku nad pódiem.
2. dubna 2019 Asia oznámila, že pro The Royal Affair Tour, společnou letní akci s Yes, Johnem Lodgem (The Moody Blues) a ELP Legacy Carla Palmera, nahradí Coulsona, který se propříště hodlal věnovat sólovým projektům, kytarista Ron 'Bumblefoot' Thal (Guns N 'Roses). Během několika ze dvou tuctů zastávek po Severní Americe se na část setu do sestavy vrátil Steve Howe.
Koncem dubna 2021 vyšel box set The Reunion Albums 2007-2012 s 5CD klasické sestavy (2-CD Fantasia – Live in Tokyo z World Tour 2007) plus tři následující studiová alba (Phoenix, 2008, Omega, 2010 a XXX, 2012).