Trevor Bolder tvrdil basu u Bowieho, Wishbone Ash, nejdéle však, od roku 1977, v sestavě Uriah Heep. Když ale v květnu 2013 ve věku nedožitých třiašedesáti předčasně odešel, spousta takyrockerů to ani nezaregistrovala. Trevor si nikdy nehrál na hvězdu, byl vždy nenápadným mužem v pozadí. O to cennější je jeho po letech s pomocí přátel dopracované a nedávno vydané album.
Kdo od Trevorovy "posmrtné" desky čekal nějaké unylé bilanční rozjímání, sedne si na prdel hned při první sloce Which Way Will The Wind Blow?, znovuvzkříšené skladby z třicet let starého alba Different World Uriah Heep. Trevor Bolder ji za přispění vokalisty Dereka Gallaghera a Laurieho Wisefielda slyšitelně posunul směrem k Led Zeppelin. To samé platí o Rich Kid z Raging Silence. Hard rock jako řemen.
Akusticky zklidnělé Wasting My Time, I Had A Dream, The Paris Song i titulní Sail The Rivers by pro změnu mohly zdobit některou ze sólovek Kena Hensleye. Mimochodem, Trevor má sametovou barvu hlasu, ne nepodobnou Kenovým spodním rejstříkům, takže i proto. Věřím, že spolu už nahoře ladí vokály…
Fear Of Falling ze Sea Of Light (1995) se od původní Uriášovské verze příliš neliší. Že by to bylo Mickovou kytarou? Podobně vyznívá Shelter From The Rain ze Sonic Origami (1998).
Pak ale znovu nastoupí duo Gallagher/Wisefield, a rozdrtí War Child (Wake The Sleeper, 2008) k nepoznání. Jímavá balada Dream On je pak rozlučkovou douškou za albem, při jehož poslechu si mnozí z nás naplno uvědomí, jak autorsky vynalézavým i hráčsky doširoka rozkročeným muzikantem byl Trevor Bolder.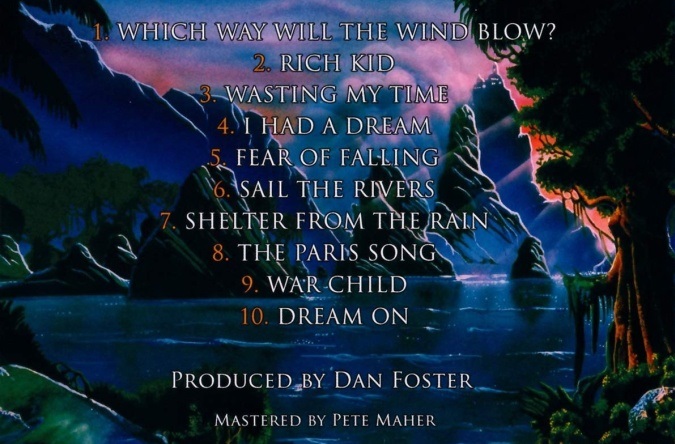 Jaromír Merhaut pro Spark 2021