Neodolal jsem  a pořídil si pár novejch kousků do sbírky:
Cellar Noise – Alight (2017)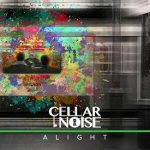 Cellar Noise je mladou kapelou z Milána a Alight jejich debutovým albem. Je to takovej jemnější neoprog s vokály v angličtině a velkým podílem kláves – jak Hammond organu, tak Moogu a samosebou aj mellotronu. Připomínají mi krajany Unreal City, nebo Hostsonaten. A v tomhle případě není divu, neboť to produkoval jejich leader (a v současnosti asi nejvýraznější postava italské prog rockové scény) Fabio Zuffanti.
Eris Pluvia – Different Earths (2016)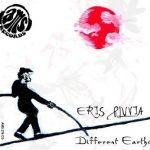 Kapela z Janova, debutující v roce 1991. Zatím toho moc nevydala a tohle je jejich třetí – a zatím poslední – album. Melodický prog v anglině, s atmosférickými kytarovým sóly a půvabnou flétnou připomínající (podle vydavatele) tvorbu Pink Floyd, nebo Camel.
Osage Tribe – Hypnosis  (2013)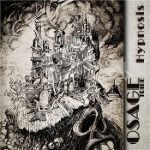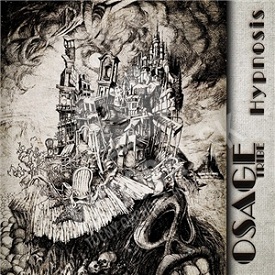 Reunion, comeback, nebo vzpomínka na italskou legendu ze začátku sedmdesátých let? Sám nevím, ještě jsem po tom nepátral… Skupina vznikla v roce 1971 a o rok později natočila své jediné album. Tohle je – jestli správně počítám – teprve druhá deska po jednačtyřiceti letech. Z původní sestavy zbyli basák s bubeníkem, kteří k sobě přibrali mladého kytaristu a do studia pak aj celou řadu hostů. Placka obsahuje několik předělávek vlastních skladeb z debutového alba, pár coververzí (např. We're an American Band, nebo Fireball), něco nového materiálu a také osm minut dlouhé sólo na buben.
Gruppo 2001- L'alba di domani (1972)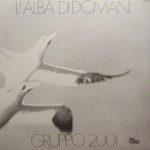 Klasickej zástupce italské prog rockové scény, jediná profi skupina pocházející ze Sardinie. Melodickej rock s krásně sezpívanými vokály v italštině (s jednou vyjímkou v anglině).

Lucifer's Friend – Lucifer's Friend (1970/1990)
Nejen italským rockem jsem živ. Po Luciferovi jsem kdysi pátral v našich obchodech, ale byl buď drahej, nebo nedostupnej a tak jsem to pustil z hlavy. Kolega z práce odchází do penze a (už poněkolikáté) zeštíhluje sbírku, tak mi přinesl seznam disků na prodej. Měl tam zajímavé věci, ale už mi to taky trochu přerůstá přes hlavu a tak jsem si vzal jenom tohle. Je to první vydání na CD, od Repertoire, s pěti bonusy.
Kromě Lucifera v plastu jsou to velmi pěkné mini vinyl repliky od AMS Records a mám z nich radost.