Keď otec zistil, že mne sa tiež páči "jeho" hudba, tak mi začal spomínať aj kapelu Yes, pretože žiadne dielo od nich sa mu nezachovalo. Hovoril mi o nich v superlatívoch a stále opakoval, že nech si ich zoženiem s Rickom Wakemanom a bude to paráda. Po Zeppelínoch a Floydoch to bola jeho naj kapela, ale mne sa ten názov pre skupinu zdal vtedy divný. Všetko som si však dobre pamätal. Nastal čas, keď som si zháňal prvý album od Yes a bolo to práve toto ospevované dielo, ktoré vyšlo v úspešnom roku 1972.
Úvodné rajské zvuky pretnú inštrumentálne orgie. Niekto by si mohol myslieť, že počúva Mahavishnu Orchestra. Je to ale riadna pecka, všetci tu predvádzajú, čo vedia a vedia to dokonale. Ozve sa Andersonov hlas a veľmi pekná melodická gitarová linka. Skutočne výnimočná pieseň. Pekná je aj zasnená vokálno-organová časť a všetko vyvrcholí v závere erupciou Bruffordových bicí (to je teda finálna gradácia) a Andersonovho anjelského vokálu. Jedna z najlepších piesní, ktorú ľudstvo stvorilo je za nami.
You and I: Howe nám tu ponúka jeden krajší motív za druhým, akoby sa vtom predbiehal a ide mu to famózne, rovnako, ako Andersonovi za mikrofónom.
Posledná pieseň začína "funky" gitarou, ktorá sa mi na prvé počutie vôbec nepáčila. Aj tu sme svedkami skvelého inštrumentálneho, ako aj vokálneho predstavenia. Andersonov anjelský tenor ma totálne dostáva pri spievaní: "Hold down the window; hold out the morning that comes into view. Warm side, the tower; green leaves reveal the heart spoken Khatru." Tak toto je naozaj paráda, v tej chvíli sa rozplývam, vznášam, lietam… Koniec albumu? Čože?! Veď zbehol tak rýchlo…
Perla (drahokam, diamant…), nielen artrocku. Skvost!
Tracklist:
1. CLOSE TO THE EDGE (18:50)
– a) The Solid Time of Change
– b) Total Mass Retain
– c) I Get Up I Get Down
– d) Seasons of Man
2. AND YOU AND I (10:09)
– a) Cord of Life
– b) Eclipse
– c) The Preacher The Teacher
– d) Apocalypse
3. SIBERIAN KHATRU (8:57)total time – 37:56
Obsadenie:
JON ANDERSON – vocals
CHRIS SQUIRE – bass guitar, vocals
STEVE HOWE – guitars, vocals
RICK WAKEMAN – keyboards
BILL BRUFORD – drums, percussion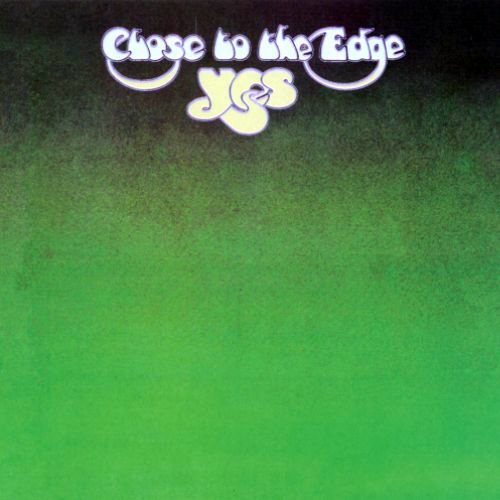 Close To The Edge
Yes
art rock
Atlantic
1972
LP
3
Discogs