V írskej a škótskej mytológii je Tír na nÓg (Land of the Young) jedným z keltských názvov pre onen svet. Je to aj meno jednej, tak trochu mýtickej, írskej folkovej skupiny, ktorú v roku 1969 založili Leo O'Kelly a Sonny Condell. Kým sa duo v roku 1974 odmlčalo, za tri štúdiové albumy sa mu dostalo veľkého uznania zo strany kritiky.
V priebehu rokov sporadicky pokračovali v účinkovaní a nová generácia fanúšikov objavila ich pôvodné diela, ale aj niektoré nové live a demo nahrávky. V roku 2015 sa stalo niečo nemysliteľné – duo O'Kelly a Condell vydalo svoj nový štúdiový album po viac ako 40 rokoch!
Počúvam The Dark Dance a porovnávam ho s debutom Tír na nÓg z roku 1971. Možno sa mierne upokojili a majú jemnejší zvuk, ale niet pochýb o tom, že toto je priame pokračovanie ich predchádzajúcich diel. Spolu s Incredible String Band a Fairport Convention boli právom považovaní za jednu z najdôležitejších ostrovných skupín vtedajšej vychádzajúcej folkovej scény. Na novinke dokazujú, že nestratili nič zo svojej túžby experimentovať, keď sa s ľahkosťou pohybovali medzi folkom a progresívnym folkom. Fanúšikovia oboch žánrov to považovali za samozrejmosť. Pokojnejším číslam, ako napríklad náladovke I Pick Up Birds At Funerals, to pristane vedľa silnejšieho kúsku Ricochet, čo vedie k dôležitej otázke: "Prečo ste za posledných štyridsať rokov nezverejnili viac albumov??!!"

Príliš dlho trvalo, kým sa Tír na nÓg odhodlali ísť do štúdia, ale vrátili sa s niečím, čo je absolútne potešujúce a poslucháčom zaručene vyčarí na tvári blažený úsmev.
SKLADBY:
01. You In Yellow (3:04)
02. I Have Known Love (4:23)
03. The Angelus (4:25)
04. I Pick Up Birds At Funerals (2:13)
05. Ricochet (4:48)
06. Andria (3:40)
07. Sympathetic Love (4:20)
08. The Gangway (3:43)
09. Time Is Gone (2:54)
10. The Dark Dance (3:12)
ZOSTAVA:
Sonny Condell – vocals, acoustic guitar, bongos, instruments
Leo O'Kelly – vocals, acoustic guitar, bongos, instruments
+
Garvan Gallagher – bass (7,9), autoharp (7)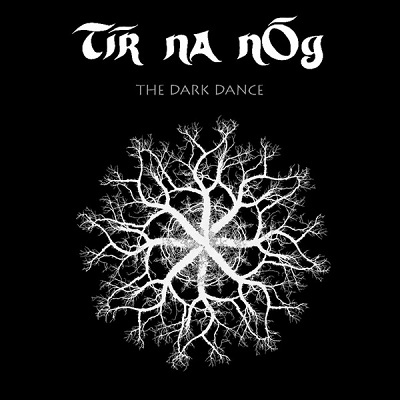 The Dark Dance
Tír na nÓg
Folk Rock
Tír na nÓg Records
2015
CD
10