Stalo se vám někdy, že jste si při poslechu desek nějaké kapely říkali: "Jo, je to dobrý, ale něco tomu chybí". Najednou, když už ztrácíte naději, přistane v přehrávači cédečko a najednou se kolem rozjasní – "tak to je ono !!!!!"
Mě se to stalo u post punkové  kapely Soft Kill z Portlandu. Její předchozí tři počiny, které jsem slyšel se mi líbily, ale v případě třeba   Circle of Trees jsem měl pocit, že hudebníci svůj sound ještě hledají. Na jinak solidním, předposledním  albu Choke z roku 2016 mi vadil poněkud sterilní zvuk bicích, v některých skladbách to přerůstalo  až v mé podezření z použití automatického bubeníka.
Letošní čerstvá novinka z 11. května  s názvem Saviour je však trefou do černého. Zakladatel a hlavní mozek kapely Tobias "Grave" Sinclair se svými spoluhráči Conradem Vollmerem (kytara), Owenem Glendowerem (basa) a  bubeníkem Adamem Bulgasem  nijak ze svého post punkového stylu s gotickým odérem neuhnuli,  jen  nyní předložili naprosto vyrovnaný materiál a dopilovaný zvuk. Minimalistická struktura písní, ve kterém se opakuje jednoduchý melodický motiv umocňuje celkový zážitek. Chmurná desítka písní je plná naechovaných skřípavě zvonivých kytar a hypnotických rytmů s dusající basou.  Na tím vším, jako havran krouží vemlouvavý a temný hlas Tobiase. Nelze uniknout.
Není to veselý poslech. Písně vznikaly během hospitalizace manželky frontmana, která jej v pozdním stádiu těhotenství doprovázela na turné. Tam, daleko od domova u ní došlo ke zdravotním komplikacím a předčasnému porodu.  Během několika týdnů, kdy lékaři bojovali o život dítěte a matky, Tobias, uvězněn v cizím městě, v žalu skládal nové songy. O své drogové závislosti, o různých životních prohrách a nakonec  i o žalu nad smrtí svého syna.  Tyto  emoce byly přetaveny do písní a textů na albu  a snad  proto je posluchač zasažen jejich opravdovostí. Každá z nich má (nejen) v rámci žánru hitové ambice. Není třeba pitvat jednotlivé skladby, žádná  není vycpávkou, pevně navazuje jednu na druhou a je třeba je vnímat jak celek.
Deska pro ty, co se občas dokáží vymanit  od náročných a propracovaných art rockových suit či hutného a hlomozivého hard rocku. Pro ty, kteří chtějí zavzpomínat na osmdesátky, kdy letěl gotický rock, post punk a new wave. Kdo obdivoval kapely jako Cure, Joy Division, Siouxsie and the Banshees, zde malinko třeba i takovými U2, musí být nadšen.
Kapela Soft Kill nepřichází s žádnými novátorskými postupy, ale hrdě třímá v rukou prapor výše jmenovaných vzorů, které chce svou tvorbou připomenout. A daří se jí to celkem dobře.
Skladby:
Swaddle
Trying Not To Die
Bunny Room
Savior
Missing
Changing Days
Dancing On Glass
Cry Now, Cry Later
Do You Feel Nothing?
Hard Candy
Zostava:
Tobias "Grave" Sinclair – zpěv, kytara, syntenzátory
Conrade Vollmer – kytara
Owen Glendower – basa
Adam Bulgas – bicí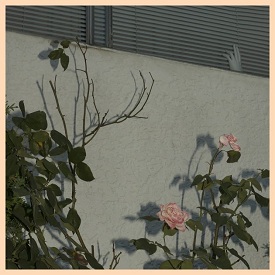 Saviour
Soft Kill
post punk, gothic
Profound Lore Records
2018
CD
10