Box Set Universal Music Italia srl – 0602527316451  /2010/
Obálka spolu s datem výroby sice nevzbuzují velká očekávání, ale ono je to pořád ještě velmi dobré album a že bylo definitivně posledním, které jsem si od skupiny koupil na tom nic nemění…
Sensations' Fix debutovali v roce 1974 a jejich začátky byly čistě elektronicko – psychedelické. Kvůli těm experimentům s elektronikou poněkud vyčnívali, protože tenkrát v Itálii takhle nikdo jinej nehrál a hudební publicisté si s jejich tvorbou nevěděli rady. Dodnes ji přirovnávají ke krautrocku, ale to jen pro jistou podobnost s německými kapelami typu Can, Faust, nebo Amon Düül II. První tři alba Sensations' Fix (jedno promo a dvě oficiální) byla prakticky instrumentální a ledy se začaly hýbat teprve s příchodem LP Finest Finger z roku 1976. To už obsahovalo materiál mnohem přístupnější a hned polovina skladeb byla i s vokály v angličtině.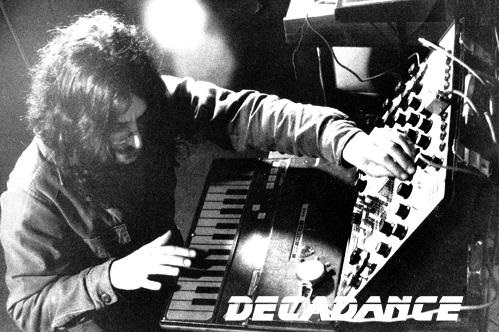 Přerod skupiny se uzavřel na albu Boxes Paradise, které je ještě o něco "líbivější" svého předchůdce a instrumentální skladbu už bychom na něm nenašli žádnou. To však neznamená, že by za sebou Sensations' Fix pálili mosty a snažili se vší silou popřít svoje kořeny. Troška té psychedelie je v jejich tvorbě přítomná furt, například v dlouhých instrumentálních vsuvkách ve skladbách Boxes Paradise (Including Short Flights), nebo Third And Final Medium. Poslední dva tracky dokonce obsahují zřetelné odkazy na vlastní tvorbu z předcházejících let. V Luna Slain slyším melodie z alba Portable Madness a závěrečná Vision Fugitives je složená z instrumentálek Just A Little Bit More One a Yardbirds Dream (obě z LP Finest Finger).
Deska je to vyrovnaná a skladbu, která by mě nudila tak, že bych ji nejraději přeskočil bych na ní hledal marně. Líbí se mi hned úvodní, v dobrém slova smyslu chytlavá The Fly a šest minut dlouhou Boxes Paradise (Including Short Flights) si vyloženě užívám, protože obsahuje pěknou, space rockovou vsuvku s výtečnou kytarou Franca Falsiniho. To samé v bledě modrém bych mohl napsat i o ambiciózní Mother's Day a vyvrcholením alba je pro mě předposlední Luna Slain. Její úvod je až hardrockově nařachlej, ale v průběhu přehrávání dojde i tady na zajímavé melodie a instrumentální kouzla.
Jistou pozoruhodností může být fakt, že víc jak polovinu materiálu skupina zaznamenala ve Virginii a zbytek v Milánských studiích Phonogram. Ve výsledku to však není vůbec znát, jednotlivé skladby znějí úplně stejně a to tak, že dobře. Do dvou částí rozdělená Boxes Paradise (Including Short Flights) vznikla dokonce půl na půl a stejně jsem si toho nikdy nevšiml.
Původní vinylové album vyšlo u labelu Polydor a dneska se prodává za cenu kolem 30 Euro. Je tedy dost dobře dostupné a pokud by to někomu nestačilo, je tady ještě reedice z roku 2019. Byť v limitované edici, čítající 500 kopií. S cédéčky je to však svízel a jediné dostupné vydání se stalo součástí Box setu Progressive Italia Gli Anni '70 Vol. 3. Je to jen nosič v jednoduchém papírovém pouzdře, s reprodukcí originálního obalu na přední straně a tracklistem na straně druhé. Hraje však bezva a jsem rád, že ho mám.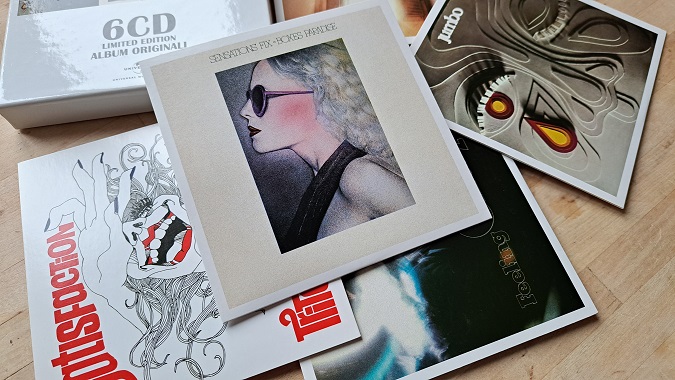 Album Boxes Paradise už sice není tak inovativní, jako jeho předchůdci a od tři roky starého oficiálního debutu se výrazně odlišuje, ale špatné není a fanouškům Sensations' Fix by se mohlo líbit. A nejenom těm.
SKLADBY:
1. The Fly  4:20
2. Faux Batard  3:25
3. Boxes Paradise (Including Short Flights)  6:15
a. Boxes Paradise
b. Short Flights
4. Voices  4:54
5. Mother's Day  7:24
6. Luna Slain  4:50
7. Vision Fugitives  6:44
SESTAVA:
Franco Falsini – guitars, vocals and sinthesizers
Steve Head – sinthesizers
Keith Edwards – drums
Richard Ursillo – bass (tracks: 01, 03a, 05, 06, 07)
Matt Noble – bass (tracks: 02, 03b, 04)
Boxes Paradise
Sensations' Fix
Prog Rock
Polydor
1977
LP
7
Box Set Universal Music Italia srl – 0602527316451 /2010/