K Žalman Brothers Band (ŽBB) som sa dostal vďaka internetovému priateľstvu s členom skupiny, bubeníkom Erikom Kriššákom. Keď som od neho v januári 2015 obdržal jednu ukážku z pripravovanej štúdiovky, vravím si: "Fíha, tak toto nie je žiadny katastrofický dážď, toto je sprcha živej vody na moje ubolené hardrockové srdiečko. Bodaj by im takto vyšiel aj zvyšok albumu!"
Nemienim sa nikomu pchať do zadku, ale čo je pravda, je pravda. Priznávam, že takmer celý november som CD nevybral z prehrávača – nevedel som sa ho nabažiť. Moje zahraničné hviezdy z vlastnej rockovej špajze už začínali reptať, že ich zanedbávam, tak som im to stručne a jasne vytmavil: "Sorry, stááárs, teraz mám čas vyhradený pre Slovensko!!!"
Obal – Mohol by som tu polemizovať, prečo práve taký cover, chcelo sa to trošku pohrať s bookletom. K čomu by to bolo? Mám kopať do kapely, ktorá vo vlastnej réžii, bez sponzorov a akejkoľvek reklamy išla s kožou na trh? Za toto mám sťahovať hodnotenie? Nikdy!
Hudba – Niekde som čítal, že Slovensko čakalo 40 rokov na southern rockový album. A je dobré, že sa ho konečne dočkalo. Od čias najväčšej slávy skupiny Tublatanka som sa opäť raz nadchol a potešil slovenskej platni. Skladby nahrané naživo v štúdiu počas dvoch dní – takú produkciu žeriem. Južarina šmrncnutá boogie/blues/hard rockom. Skvelý rozjazd na "boogine" – čo viac mi treba? Nebudem to naťahovať, zastavím sa pri dvoch pesničkách. Viete, čo sa zrodí, ak ujo Lynyrd Skynyrd pretiahne tetu Molinku Hačetovú? Predsa ŽBB. Pri počúvaní skladieb Stratený a Katastrofický dážď ma napadá iba jedno – žalmanovská odpoveď na Free Bird a Fall of the Peacemakers, jednoducho – slovenské perly južanského rocku! Nehľadajte za tým kopírovanie horeuvedených hitov od legiend tohto žánru, len vyjadrujem svoje nadšenie – klobúk dole! Snáď ešte spomeniem, že záverečná God don't never change je jedinou nepôvodnou piesňou, ale veľmi vhodne zapadla do terénu. Jej autorom je texaský gitarista a spevák Blind Willie Johnson, ktorý ju nahral v roku 1929.
Texty – Koncepčná doska? Prečo nie! Spoveď speváka Martina Výbocha a zamyslenie sa nad svojím doterajším životom – muzika, láska, radosti, sklamania, straty, viera v Boha, nenaplnené očakávania z tejto ideológie… Samozrejme, jeho kamaráti mu výrazne dopomohli k finálnej realizácii.
Večná škoda, že pri záplave rýchlokvasených detských hviezdičiek zo stupídnych televíznych relácií takú hudbu nepočuť v mienkotvorných médiách, možno by som sa vrátil k ich občasnému sledovaniu a počúvaniu. Kašlem na to, "Som, kto som", milujem hard rock a nikdy sa to nezmení! A mám svoju zbierku, do ktorej pribudol jeden slovenský opál. Jednoznačne – najlepší album ŽBB v doterajšej kariére.
Žalmani, ďakujem, je to výborné!!!
P. S.: Uzavriem to upravenou klasikou z úst nebohého Jiřího Kodeta z fantastického českého filmu Pelíšky: "Veřejné mínění tvořící média Slovenské a České republiky – polibte mi prdel!!!"
Skladby:
1.  Boogie nám treba
2.  Na rade som ja
3.  Stratený
4.  There are so many ways
5.  Cesta
6.  Som, kto som
7.  Katastrofický dážď
8.  God don't never change

Zostava:
Martin Výboch: gitara, spev, harmonika
Peter Žalman: basa
Martin Varga: gitara
Erik Kriššák: bicie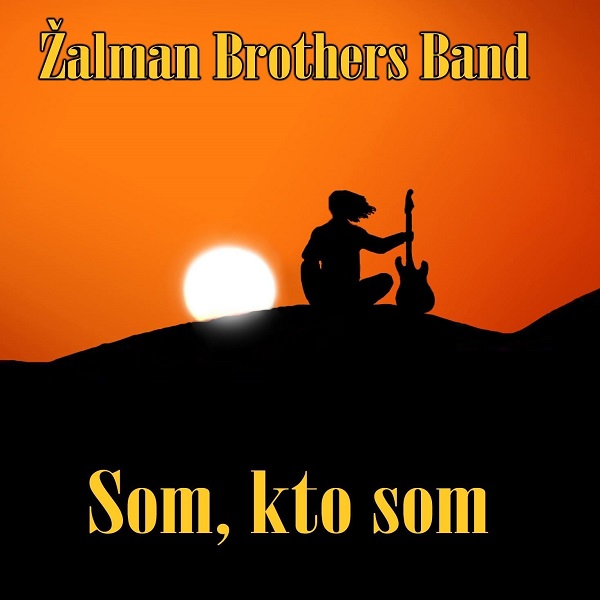 Som, kto som
Žalman Brothers Band
southern rock
ŽBB
2015
CD
8