Nová deska Deep Purple mě zaskočila stejně, jako před časem vydaný singl Throw My Bones / Man Alive. Tyto písně představily poněkud odlišnou hudební tvář kapely. Až při poslechu celé desky tyto písně zapadly do celkové mozaiky a vyjevily svůj smysl…
Mnohavýznamové slovo Whoosh! vyextrahované ze sitkomu Hotýlek mi dokonale padl k obalu pilota letadla (ne, to není skafandr kosmonauta), jež prostoupil jakousi bránou času a nahlédl do neradostné (možná blízké) budoucnosti. Z postapokalyptických představ Iana Gillana v textech mě trochu zamrazilo, zůstal jsem ale v přítomosti s v klidu naposlouchal jednadvacátou desku Párplů.
Nakonec jsem byl příjemně překvapen. Můj náhled na Whoosh! zůstal i po mnoha posleších vcelku pozitivní. Kapela nebyla v křeči a ve stresu, aby se trápila pocitem, zda za sebou zanechá dostatečně instrumentálně a skladatelsky velký pomník, kterému se budou další generace klanět. Takové nálady jsem zaznamenal třeba u poslední desek Kansas či Ozzyho.
Muzikanti si pronajali studio a za pár dní byly písně na světě. Producent Bob Ezrin je přiměl natáčet ve studiu dohromady a po třech čtyřech zaznamenaných verzích je vyhnal ze studia. Po hrubém mixu se opravilo pár drobností, firma dodala obal a deska byla na světě.
Hudebníci se nezdráhali do skladeb vložit reminiscence na všechny styly, které je za pět desetiletí ovlivnily. Zakopnout se dá o funky, jazz, rockabilly, rock'n'roll, progresivní rock, blues, boogie nebo náznaky swingu. V písních najdete rovněř veškeré atributy Deep Purple – důrazné hammondky, rockovou kytaru s několika pěknými sóly a precizní rytmiku hutnou jako skála. Gillan uvolněně přednesl texty, žádné výšky, jako v Child in Time však nečekejte. Struktura a aranže skladeb se hodně zjednodušily, je to znát třeba na kytaře S.Morseho. Ve většině skladeb použil jednoduchý kytarový motiv, který mimo refrénu opakoval do konce skladby.  Pomalu všechny písně byly doplněny mužskými či ženskými sbory a v poměru k ostatním nástrojům méně razatní  kytarou, což působí trochu staromódně, jako by DP trénovali na turné po barech v Las Vegas, nebo si prostě jen přiznali, že mají sedmdesátku na krku?
Já osobně mám takový neblahý pocit, že podobně zabarvený sound vymyslel Ezrin ve snaze o změnu soundu. Ten tah, cílený spíše na vrstevníky kapely v pokročilém důchodovém věku pravděpodobně nezkousnou mladší ročníky přilákaní posledními dvěmi, moderněji namíchanými a kompozičně propracovanějšími deskami.
Odpovědi je pravděpodobně hledat mezi řádky v textech písní. V Throw My Bones zaznělo třeba toto:
"Všechno, co mám, je to, co potřebuju
a jak vidím, stačí mi to
Proč bych měl jít do velkého neznáma,
když si tady můžu složit kosti a jen tak sedět?"
Má li někdo výtky, tak Gillan v songu No Need to Shout vzkazuje:
"(Není třeba křičet)
Dobrá, slyším, co říkáte
(Není třeba křičet)
Ne, ne, jen zavřete hubu a jděte pryč"
Mě osobně zaujaly temnější a méně typické skladby, jako pomalá Step by Step s mimozemsky chladným ženským sborem, jež doprovází hlavní kytarový riff,  The Long Way Round s drobnými, ale pěknými výšivkami kytary a kláves. Časem v mých uších rozkvetla i Nothing At All s milým preludováním kytary a barhan. The Power Of The Moon s hloubavým textem mi trochu nepatřičně připomněla švédské Ghost, kteří také rádi čerpají z retro nálad podobných vzorů. Kdo by to byl řekl, že zrovna s touto skladbou se muzikanti nejvíce potrápili.
Vrchol desky jednoznačně zaujala, progresivně laděná (s Nashville Music Scoring orchestra) post apokalyptická Man Alive s Gillanovým vyprávěním v mezihrách. Textově hodně skličující záležitost, po hudební srtránce na této desce lahůdka.
Naopak klidně bych z desky vypustil (jako mnozí jiní) rokec What the What, která mohla vyjít na na "béčku" nějakého singlu a bůhví proč zařazenou historickou  instrumentálku od dua Blackmore/Lord And The Adress, která je v ramci ostních skladem trochu "mimo".
Závěrem: Deep Purple předložili třináct písní, do kterých se muzikanti snažili zapracovat nálady mnoha stylů, ze kterých celý život vycházeli. I po dvacítce poslechů musím říci, že mě písně stále baví, což je asi největší poklonou a možná i cílem. To o mnohých albech DP z období 1985-2012 napsat nemohu. Zároveň neprožívám ani nějaké vrcholné nadšení. Vinu bych tentokrát nedával materiálu samotnému, nad kterým muzikanti dle svých slov nijak nehloubali a natočili jej jen tak pro radost. Problém spíše spatřuji v poněkud krotkém, někdy utahaném a dechy uhlazeném zvuku. Mnozí  veteráni (Judas Priest, Uriah Heep) vsadili na o několik generací mladší producenty a výsledek nebyl špatný. Deep Purple zůstali u  osvědčeného Ezrina, možná byl po dvou solidních albech čas na nějakou  změnu….
Technická poznámka na závěr: Recenze probíhala při poslechu z CD. Jeho DR se pohybuje kolem hodnoty 6. Zajímal mě i zvuk desky, tak jsem poslechl i vynil rip 96/24. DR hodnoty 12 -13 a hlavně nástroje se od sebe krásně oddělily a deska rázem získala razantnější a dynamičtější projev. Zleva hammondy, zprava el. kytara. To je odpověď pro ty, co mají pocit,že zvuk nahrávky je nějakou vedlejší veličinou a ejhle, zvuk z afaltu mi poněkud naboural moji teorii o krotkém zvuku. Z desky sálá takový více "retro" hutný zvuk.
SKLADBY:
01.
Throw My Bones
02.
Drop The Weapon
03.
We're All The Same In The Dark
04.
Nothing At All
05.
No Need To Shout
06.
Step By Step
07.
What The What
08.
The Long Way Round
09.
The Power Of The Moon
10.
Remission Possible
11.
Man Alive
12.
And The Address
13.
Dancing In My Sleep
(bonus)
SESTAVA:
Vocals – Ian Gillan
Guitar – Steve Morse
Bass Guitar – Roger Glover
Drums – Ian Paice
Keyboards – Don Airey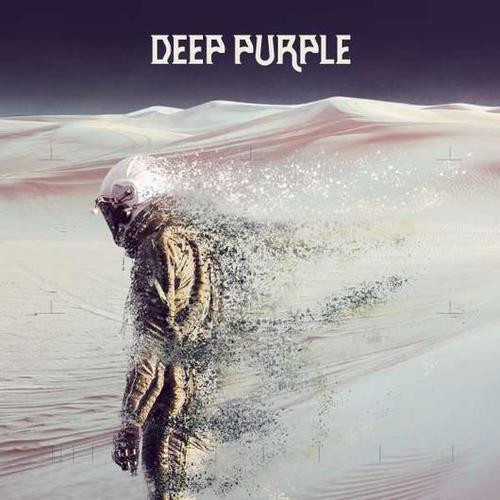 Whoosh!
331516
Deep Purple
hard rock
Ward Records, Ear Music
2020
LP
13
LP