Pod dojmem dobře odvedeného pražského koncertu a hlavně pozitivně nabuzen novinkovou deskou, jal jsem se po nekonečných odkladech konečně doobjěvovat a probírat diskografií Coverdaleho bílého hada. Ještě jako malý špunt jsem tuhle desku vidával v tehdejším oddělení hudebnin v brněnské pobočce obchodního domu Prior. Mezi vším tím hudebním balastem z počátku devadesátých let se jako drahokam vyjímalo toto lpíčko svým zlatavým znakem a hady svítícími na kamenném podkladu.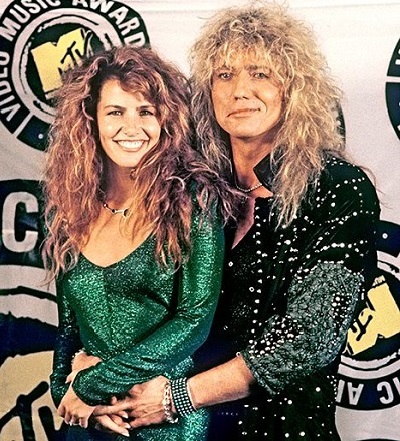 Tehdy jsem v sobě začínal probouzet hudební touhy a ukotvoval své já mezi metalovou komunitou. Nějaká 87-čka mě absolutně nezajímala a o pár let na MTV rotující viděné klipy natupírovaných šašků, na celkovém dojmu také nepřidaly. K poslechu desky jsem se dostal až o mnoho let později, ale její silně komerční šmrnc nebyl tím pravým, co jsem v hudbě hledal. Teprve před pár dny jsem začal realisticky přemýšlet o tom, že by nebylo tak špatné tuhle desku do fonotéky nadobro přiřadit. Po světě dnes běhá množství jejich remastrů k různým desetiletkám kulatých oslav. V tomto případě jsem chtěl pouze originál. Ten dnes sehnat nový je logicky nemožné, dávno rozebrané zboží nahradili právě ony remastery. Já si jej obědnal přes Discogs právě takový, jaký jsem vídával před necelými třiceti léty, pouze ne jako lp, ale logicky na cd.
Tahle deska má pro mne svou magii a příběh. Že zní komerčně už naštěstí dávno neřeším. Síla těch skladeb je omamná i přesto, že řada z nich za ta léta pořádně ohrála všemožná rádia a televizní kanály. Nejméně polovina z jedenácti kusů evropské verze jsou hity. Vše startuje členitá Still of the Night (slyšíte ty Led Zeppelin?) s parádní atmosférickou mezihrou. Pokračuje super vyhrávkami prošpikovaná rázná Bad Boys a dvojice nádherných pohodovek Give Me All Your Love a Looking for Love. 
Z desky Saints & Sinners je tu upravená Crying in the Rain, kterou následuje největší hit kapely vůbec, monster balada Is This Love s tolik známým klipem s Davidovou sexy přítelkyní Tawny Kitaen. Epochální to skladba s nádhernou Sykesovou akustickou hrou jak z čítanky a řádně přitlačeným Davidovým vokálem na tu správnou, naléhavě emotivní stranu.  Jak už to u podobných desek z tohoto desetiletí často bývalo, i tady je nějaká ta výplň –Straight for the Heart je jednou z nich. Bývalý kytarista Thin Lizzy John Sykes se vyznamenal v zajímavé Don't Turn Away. Children of the Night znovu není žádný zázrak, za to další propůjčenec Here I Go Again zateplí i zalepí nejedno dívčí srdéčko. Desku uzavře dravá You're Gonna Break My Heart Again.
Produkci má stejně jako v přépadě Journey-ovských Frontiers na svědomí dvojice Stone/Olsen. A ještě pár u takovýchto desek nezbytných čísel. 8x platina v USA, další platiny a zlata ve zbytku světa plus pětice singlů navrch. To se museli zlaťáky jen sypat.
Kapela k této předem dobře naplánované stylové změně spěla pomalu už na svých dvou předchůdcích. Blues už dávno nebyl v kurzu a David si uměl dobře propočítat, jakým způsobem je třeba udeřit. Naplno se mu to podařilo právě zde na bezejmenné desce 1987. Že se z něj stal egocentrik a diktátor, a on vyházel komplet doprovodnou kapelu, aby se na desce příští dokázal obklopit jménami ještě většími je věc druhá.
TATO DESKA PROSTĚ PATŘÍ DO ZLATÉHO FONDU ROCKOVÉ MUZIKY, AŤ SE TO NĚKOMU LÍBÍ, NEBO NE.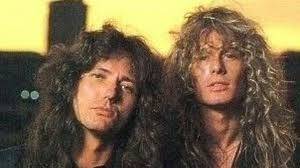 SKLADBY:
01. Still of the Night (6:38)
02. Bad Boys (4:09)
03. Give Me All Your Love (3:30)
04. Looking for Love (6:33)
05. Crying in the Rain [Coverdale] (5:37)
06. Is This Love (4:43)
07. Straight for the Heart (3:40)
08. Don't Turn Away (5:11)
09. Children of the Night (4:24)
10. Here I Go Again [Coverdale/Marsden] (4:33)
11. You're Gonna Break My Heart Again (4:11)
All songs written by David Coverdale and John Sykes except where noted.
SESTAVA: 
David Coverdale – lead vocals
John Sykes – guitar, backing vocals
Neil Murray – bass
Aynsley Dunbar – drums
+
Adrian Vandenberg – guitar solo (10)
Don Airey – keyboards
Bill Cuomo – keyboards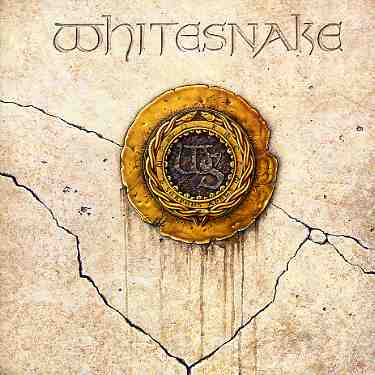 1987
Whitesnake
Hard Rock
EMI
1987
CD
11