CD Kscope – KSCOPE133 /2008/
Porovnám-li mezi sebou první dvě alba Porcupine Tree, je to jak nebe a dudy. Debut na mě dělá dojem sice zajímavé, leč nesourodé směsky, ale s Up The Downstair už je to o něčem docela jiném. Deska je působivá svou kompaktností a její obsah bych charakterizoval jako fúzi psychedelického rocku s hypnotickým trip rockem, podprahově působícím na posluchačovi emoce. Zároveň je to téměř nepřetržitý tok hudby a kvůli orientaci v tracklistu nezbyde, než pokukovat po displeji CD přehrávače.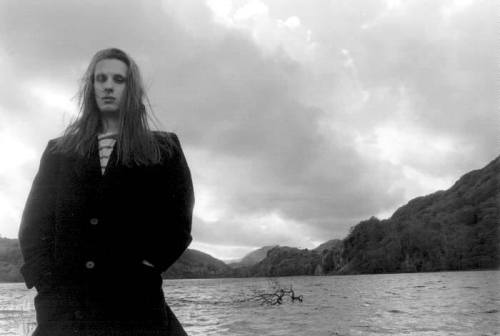 V introdukci, která je nějakým výstřižkem z dokumentu věnujícím se problematice užívání drog nám moderátor suše oznámí, že to co právě posloucháme jsou hudebníci hrající psychedelickou hudbu pod vlivem chemické látky, která se jmenuje… a než se stačí vymáčknout, je tu přímočará taneční pecka Synesthesia. Repetitivní motiv syntezátoru a rytmus chytlavej tak, že se musím držet abych nevyskočil a nezačal trsat futrováka. Tak si aspoň podupávám do strojově přesného tlukotu bicích Gavina Harrisona, který na novějších remixech přebubnoval původní automat.
Monuments Burn Into Moments je jen kraťoulinkou vsuvkou, na kterou navazuje Always Never. Pozvolna gradující, melodická písnička s basou tehdy teprve hostujícího Colina Edwina a hlučnými kytarovými sóly. Vrcholné okamžiky nabízí titulní Up The Downstair. Strhující, komplet instrumentální taneční pecka oživená jen nějakými samply. Vskutku bych si ji dokázal docela jednoduše představit jako remix určenej do klubů pro tancechtivou mládež a deset minut strávenejch u jejího poslechu uteče, jak nic.
I skladba Not Beautiful Anymore je instrumentální, ale zcela tady chybí ten elektronickej tuc tuc spodek. Harrison mlátí do bicích, až lítaj třísky a kytara dělá pořádnej rambajs. Po ambientní vsuvce Siren je tu hořce melancholická balada Small Fish. Viděl jste někdo Pištu se smát? Já teda ne a on tyhle depky opravdu umí. Naštěstí mám trochu delší vedení a než se stačí dostavit depréze, přichází další vrchol v podobě téměř dvanáct minut dlouhé instrumentálky Burning Sky. Rytmus je opět vyloženě taneční, kytara hraje repetitivní, mírně se obměňující chytlavej motiv a nechybí ani pěkné melodické sólo. Na úplný závěr je tu další náladotvorná, smutnokrásná balada Fadeaway. Melancholie z toho stříká na všechny strany a jedno oko nezůstane suché. Skladba pomalu končí fade outem a já mám chuť vzít do ruky dálkový ovladač a znovu stisknout tlačítko play…
Reedice od Kscope vyšla v pěkném digibooku s bonusovým diskem navrch. Ten obsahuje EP Staircase Infinities z roku 1994, ale o něm snad až někdy jindy.
Z prvního, psychedelického období Porcupine Tree mám nejraději alba Up The Downstair a Signify. Proto pět hvězd.
Up The Downstair (2004 version):
01. What You Are Listening To…  0:57
02. Synesthesia  5:16
03. Monuments Burn Into Moments  0:22
04. Always Never  7:00
05. Up The Downstair  10:14
06. Not Beautiful Anymore  3:25
07. Siren  0:57
08. Small Fish  2:42
09. Burning Sky  11:36
10. Fadeaway  6:19
Porcupine Tree:
Steven Wilson – vocals, all other instruments
Additional personnel:
Colin Edwin – Bass guitar on "Always Never"
Richard Barbieri – Electronics on "Up the Downstair"
Suzanne J. Barbieri – Vocals on "Up the Downstair"
Gavin Harrison – Drums (2004 edition only)
Up The Downstair
Porcupine Tree
Psychedelic Rock, Prog Rock
Delerium Records
1993
CD
10
CD Kscope - KSCOPE133 /2008/