Nie je bežnou záležitosťou, aby jedna, takmer personálne sa nemeniaca kapela figurovala postupne, resp. aj súbežne, pod viacerými názvami. Rodáci z britského Oxfordu a priatelia – gitarista a spevák Joff Winks, klávesák a programátor Matt Baber, basgitarista Brad Waissman a bubeník Paul Mallyon fungovali v rokoch 2001-2008 na Ostrovoch ako pomerne známa, takmer kultová, kapelka Antique Seeking Nuns, hlásiaca sa predovšetkým k odkazu priekopníkov Canterburskej scény – Hatfield and the North, Caravan, Gilgamesh a Soft Machine. Súčasne boli inšpirovaní nemálo aj tvorbou Franka Zappu. V rokoch 2003-2009 postupne vydali tri EP disky, pozitívne prijaté znalcami subžánru Canterbury.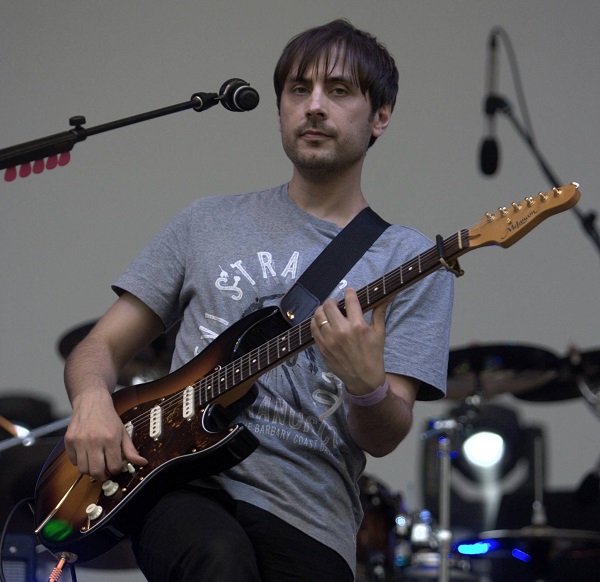 Tá istá štvorica, avšak pod hlavičkou Joff Winks Band, v rokoch 2003-2007 produkovala aj konvenčnejšiu muziku (inšpiračné zdroje napr. Neil Young, či Beck) a tiež vydala tri albumy. V roku 2009 sa však štvorčlenná kapela pretransformovala do súboru s názvom SANGUINE HUM a prijala celkom novú výzvu: skladať a hrať zase niečo celkom iné a môj názor je, že sa im to veľmi slušne darí…
SANGUINE HUM som sám pre seba objavil ešte na konci roku 2010 po vydaní albumu Diving Bell (vďaka progrockovým serverom), ako sviežu, svojsky hrajúcu, ale pritom hráčsky, skladateľsky a aranžérsky nesmierne interesantnú "novinku". Diving Bell vyšiel oficiálne pre britský trh na značke Troopers For Sound (tak ako aj v priebehu roku 2012 vydaný výborný živák Live In America), ale silne expandujúci Esoteric Recordings im pre celosvetový dopyt vydal reedíciu tejto dosky s ďalšou trojicou skvelých bonusov a hneď začiatkom roku 2013 aj vtedajšiu novinku The Weight Of The World. Dovtedy jedinou personálnou korekciou za celých vyše 12 rokov existencie tejto skupiny, s postupne sa meniacim názvom aj zameraním hudobnej produkcie, bol odchod pôvodného bubeníka, na miesto ktorého prišiel pred nahrávaním Live In America novic Andrew Booker.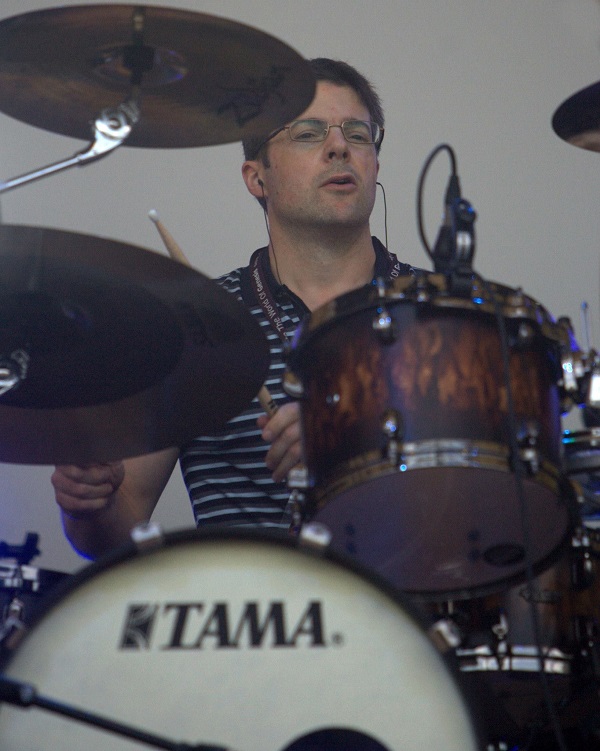 Škatuľkovať či definovať hudbu SANGUINE HUM je skutočne nesmierne ošemetné. Už termín neoprog je tu pomerne problematický a akákoľvek podobnosť s klasickými britskými neoprogovými kapelami (IQ, Pallas, Pendragon, Twelfth Night, Arena, atď., atď.) je prakticky nulová. Subjektívne, ak mi táto partička niekoho okrajovo evokuje, tak sú to najskôr The Pineapple Thief. SANGUINE HUM sú však značne rozmanitejší a výrazovo širokospektrálnejší. Hladký, priam hodvábny spev a špecifická gitarová hra Joffa Winksa, hojné využívanie Rhodes piana (je to predsa len nástroj viac frekventovaný v jazzovej, ako rockovej hudbe), rôznych zvonkohier a vzdušných perkusií Mattom Baberom sú atribúty, ktoré hudbe tejto kapely popri vysokej melodičnosti, pomerne bohatých skladateľských a aranžérskych nápadoch, ale aj skúsenostiach s "canterbursko/zappovskou" hráčskou minulosťou dávajú punc značne originálneho telesa, aj keď výsledný sound je podľa mňa veľmi stráviteľný a značne pozitívne pôsobiaci.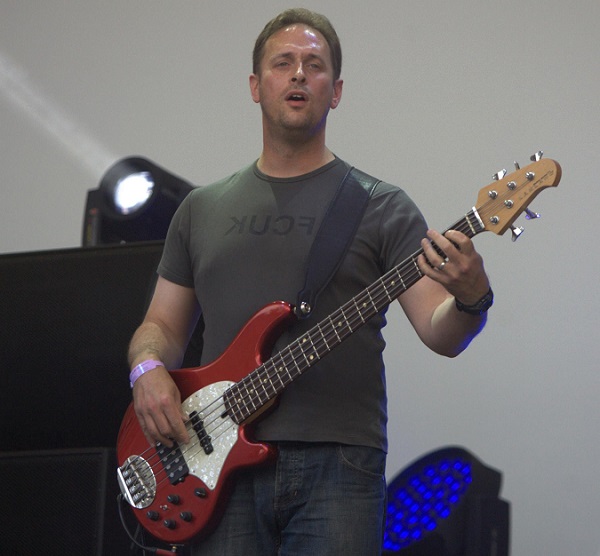 Žiadna bombastičnosť, patetizmus, ani omračujúce sóla, ako je často všeobecná snaha nielen v hudbe, ktorej sa vraví progresívny rock. Na druhej strane – vysoká dynamika skladieb, hravosť, časté rytmické a melodické zmeny a veľmi prirodzené plynutie hudby a nie zriedkavo až chytľavé motívy, to všetko dáva pocit, že doska netrvá "vinylových" 46 minút, ale podstatne kratšie.
Album otvára dvojica výrazných kompozícií – dramaticky naliehavá From The Ground Up a za ňou 8–minútová éterickejšia System For Solution. Prostrednú pasáž kratších skladbičiek otvára inštrumentálka In Code a za ňou spevne, až hitovo znejúca (bez pejoratívneho podtextu) a ľúbivá Cognoscenti.
Vzdušná Day Of Release s výrazne spievaným refrénom Joffa Winksa a na ňu plynule nadväzujúca komorná, jazzovo podfarbená jednohubka Phosphor sú avízom grandiózneho finále albumu – titulná 15-minútová The Weight Of The World, pozostávajúca formálne z troch častí, je klasická art/progová suita, tak ako to svojimi hudobne výrazovými prostriedkami cítia títo štyria kamaráti, rodáci z Oxfordu. Istým spôsobom je to vrchol ich doterajšej tvorby pod hlavičkou SANGUINE HUM, plný rockových a jazzových figúr, skvelej rytmiky, gradácie a nebesky znejúceho hlasu Joffa Winksa.
SANGUINE HUM prináša mojej hľadačskej a nepokojnej hudobnej duši niečo, čo tu v obdobnej forme proste ešte nebolo: jemný mix inteligentného (prog)rocku, jazzu, ba aj popu, zostatkové stopy Canterbury, drobné inšpirácie aj z iných hudobných oblastí, skvelých, vyhraných hudobníkov, lahodný mužský vokál a hrejivý pocit spokojnosti, optimizmu a radosti z muziky. Mal by som chcieť od nich ešte niečo viac?
Hodnotenie: 4,5.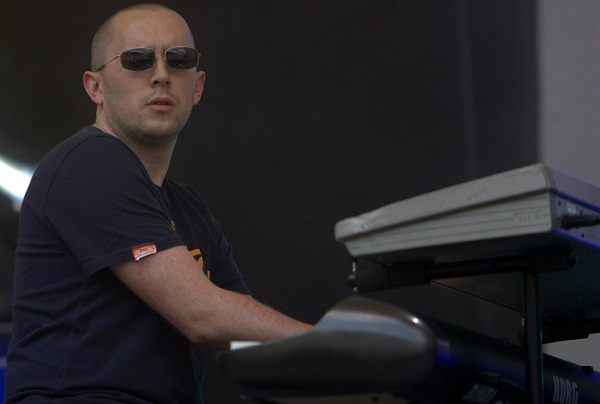 SKLADBY:
1. From The Ground Up (5:35)
2. System For Solution (8:02)
3. In Code (4:35)
4. Cognoscenti (3:57)
5. Day Of Release (5:51)
6. Phosphor (3:04)
7. The Weight Of The World [Parts 1 to 3] (14:51)
Total Time: 45:55
ZOSTAVA:
Joff Winks – electric & acoustic guitars, vocals
Matt Baber – Rhodes, Hammond, synthesizers, drum programming
Brad Waissman – electric & acoustic basses
Andrew Booker – drums
Všetky fotografie pochádzajú z facebookovej stránky SANGUINE HUM.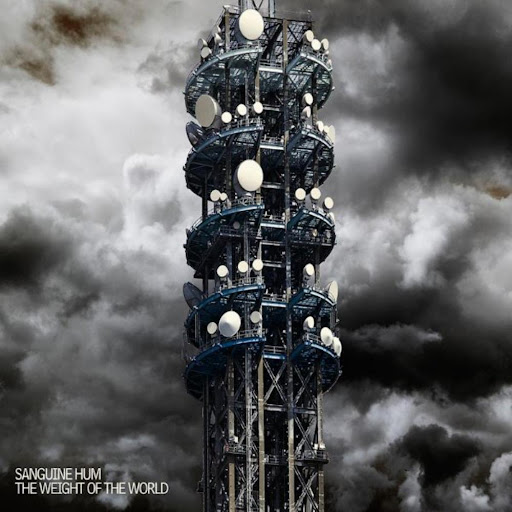 The Weight Of The World
Sanguine Hum
Prog Rock
Esoteric Antenna
2013
CD
7