Haystacks Balboa, americkú hardrockovú skupinu z New Yorku, som objavil prostredníctvom internetu, vďaka rovnako zanieteným archeológom. Časom nasledovala kúpa CD, ale o tom až na konci…  
Mladíci, všetci okolo 19 rokov, podpisujú nahrávaciu zmluvu s Polydorom. Všetko to napätie okolo nezvládol pôvodný spevák. Tu sa chlapci vo svojich pamätiach rozchádzajú; hoci nešetria slovami chvály na jeho adresu, nevedia sa zhodnúť na mene. Jeden tvrdí, že sa volal Larry Cannon, druhý Goodman, tretí Cooman. Nech im je odpustené – sami priznávajú, že vtedy fičali na všelijakých "vitamínoch". Ja si však myslím, že je to taká malá pomsta – ani na staré kolená mu nevedia odpustiť, že sa v jeho prítomnosti nechytali na miestne "pipinky". Novým frontmanom sa stal Bruce Scott, vtedy cca. dvadsaťšesťročný. Dvere do štúdia boli otvorené a produkciu vzal do rúk Shadow Morton, dvorný spolupracovník Vanilla Fudge. Zaujímavosťou je, že z dema, ktoré skupine dopomohlo k podpisu zmluvy, sa na album nedostala ani jedna skladba. Základ nového materiálu vznikol vo veľmi krátkom časovom úseku, vraj za dva dni. Tvrdia to samotní hudobníci a ja im budem veriť, že ten "Celaskon" mali pod kontrolou. Nech už je pravda kdekoľvek, v ich diele necítim žiadnu unáhlenosť, ale zdravé sebavedomie.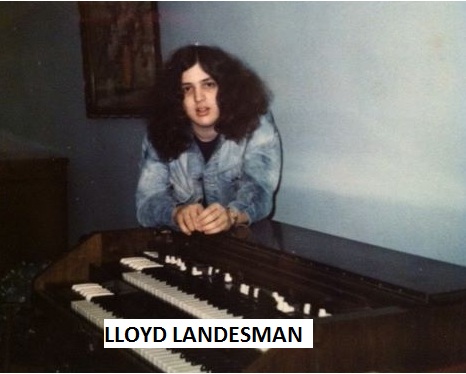 Album charakterizuje hard rock s progresívnymi prvkami. Spevák by sa nestratil ani v tej najdivokejšej putike, pritom dokáže ponúknuť aj veľký kus citu a nehy. K tomu hutná gitara, skvelá rytmika a celkový obraz veľmi vkusne dokresľujú fantastické klávesy Lloyda Landesmana. Tvrdý úvod Vás naladí na správnu frekvenciu, stačí sa nechať unášať jeho razanciou a chytľavosťou. Pri The Children Of Heaven si v podvedomí stále spomeniem na hutnosť formácie Sir Lord Baltimore, ktorú som spoznal o niečo skôr. Taká "lotrovina", kúsok pekla i neba zároveň. Scott dokazuje, že mikrofón je v správnych rukách a zdatne mu konkuruje Mayo svojím bláznivým smiechom.
Bruce's Twist ponúka veselú kaskádu klávesov a sólovej gitary. Každé prehrávanie mi dobíja baterky a stále ma to láka zakrepčiť si – sála z nej pozitívna energia. Auburn Queen, 9-minútový epos, štartuje jemnulinko, až kým pohodovú niť pretrhnú hammondky a zbesilá inštrumentálna jazda naberá na obrátkach. Postupne o sebe dajú vedieť všetky nástroje. V polovici dochádza k zvoľneniu a Scott naordinuje zadoomaný prejav, akoby vystrihnutý z najlepšieho hororu. V samom závere sa všetko vráti na začiatok. Tvrdosť, psychedelia a progress v jednom – boj dobra so zlom. Sticky Finger rifuje v strednom tempe a hoci ju spestrí pár psychedelických výstrelkov, od začiatku niet pochýb, že skupina si s hard rockom potykala. Ode To The Silken Men sa skladá z dvoch častí. Prvá, Tell Me A Story, v úvode klame telom a poslucháč má pocit, že ho čaká divoká uletená jazda, ale všetko je inak, vykľuje sa z toho príjemná prechádzka. Časom však naberá na razantnosti a ponúkne spevácku ekvilibristiku na niekoľko spôsobov. What Would Happen, druhá časť predstavenia, je baladická kráska v akustickom háve, aby sa na konci vrátila k hutnejšiemu motívu z Tell Me A Story. Nemám slov, nádhera! Je tu záver, pomalá akustická balada Riverland, nad ktorou držia patronát gitara a vokály á la Simon & Garfunkel. Ani sa nechce veriť, koľko jemnosti dokáže ponúknuť tvrdá kapela – skvelá bodka za 37-minútovou chuťovkou.
Gitarista Mark Harrison Mayo, ktorý je podpísaný pod každou skladbou, sa po rokoch vyjadril, že bol veľkým priaznivcom a obdivovateľom Igora Stravinského a pri skladaní sa nechal silno ovplyvniť jeho dielom, najmä tanečnými kompozíciami Petruška. Ťažko k tomu môžem zaujať stanovisko, pretože ruského emigranta poznám iba po mene. Čo však viem určite, všetci do toho dali svoje srdcia a ja som im to zožral aj s bagančami. Výborné!

…Otváram booklet od Retro Disc International (2007), vraj firma z Pyrenejského polostrova. A čo sa nedozviem? Že ide o britskú kapelu – to sú mi veci! Pri písaní sprievodného textu musel byť Curro Jimenéz, španielsky bandita, pod vplyvom pomarančovice z Andalúzie. Nech mu však slúži ku cti, že album vydal pod pôvodným názvom (Haystacks Balboa) i s originálnym obalom (koláž od Jima Viscontiho). Čo sa mňa týka, prestávam novodobých Jánošíkov riešiť, som vďačný za každú starinku, ktorú sa mi podarí získať do zbierky. Veď na to kašlú aj samotní tvorcovia; Mark Polott, basová gitara: "Piráti? Nemá zmysel sa tým zapodievať, aj tak by smotanu zlízli právnici. Všetko je na internete i pirátske značky to majú problém predať. Vlastne im môžeme byť vďační, že sa o nás vie i dnes."
Skladby:
1.  Spoiler 3:33
Music: Mark Mayo, Mark Polott
Lyrics: Deborah Mayo, Mark Mayo
2.  The Children Of Heaven 3:09 (Mayo/Landesman)
3.  Bruce's Twist 2:45 (Mayo/Babani/Scott)
4.  Auburn Queen 9:14 (Mayo/Landesman)
5.  Sticky Finger 5:17
Music: Larry West, Mark Mayo, Mark Babani
Lyrics: Deborah Mayo
6.  Ode To The Silken Men 8:52 (Mayo/Landesman)
      (Tell Me A Story) (Mayo)
      (What Would Happen) (Mayo)
7.  Riverland 3:49 (Mayo)
Zostava:
Bruce Scott – vocals
Mark Harrison Mayo – guitar
Lloyd Landesman – keyboards
Mark Polott – bass guitar
Mark Babani – drums
Ďalšie informácie o albume na Discogs. 
Haystacks Balboa
Haystacks Balboa
hard rock
Polygram
1970
7
CD - RDI, 2007