Hejkal to (ro)zobral od základov, nuž aspoň môžem byť stručnejší.
            Gitarovo-hammondný hardrock sa mi zrejme neopočúva nikdy. No… na druhej strane si mi podobných skupín predralo ušami kvantum, ale nie každá ma oslovila.
            Ako už úvod naznačil, máme do činenia s hardrockom postavenom na gitarovom zvuku a hre hammond organu. Celé je to našľapané, dôrazné. Niektoré piesne sú trochu tvrdšie, iné zasa ponúkajú výdatnú porciu melodiky. Rytmika sa rozhodne neunúva a spev je na dobrej úrovni.
            Podobné starinky mám rád a táto hudba má čo do seba a vie potešiť, zaujať…
Chutná hardrocková kačacina. To sú hody!
Skladby:
Time Will Be Your Doctor 5:09
Mrs. Prout 6:49
Just Look Around You 4:25
Afternoon Out 4:59
More Than I Am 5:34
Country Boy 6:05
In Our Time 6:41
A Word From Big D 1:42
Bonusy na Akarma CD:
Double Time Woman 3:00
Big Brass Band 2:59
One More Hour 3:58
No Name Face 3:04
Zostava:
Paul Francis: bicie
Grahame White: gitara, spev (1-8)
Roy (Daze) Sharland: organ, piano
Mick (Doc) Hawksworth: basa, spev
Garth Watt Roy: gitara (9-12)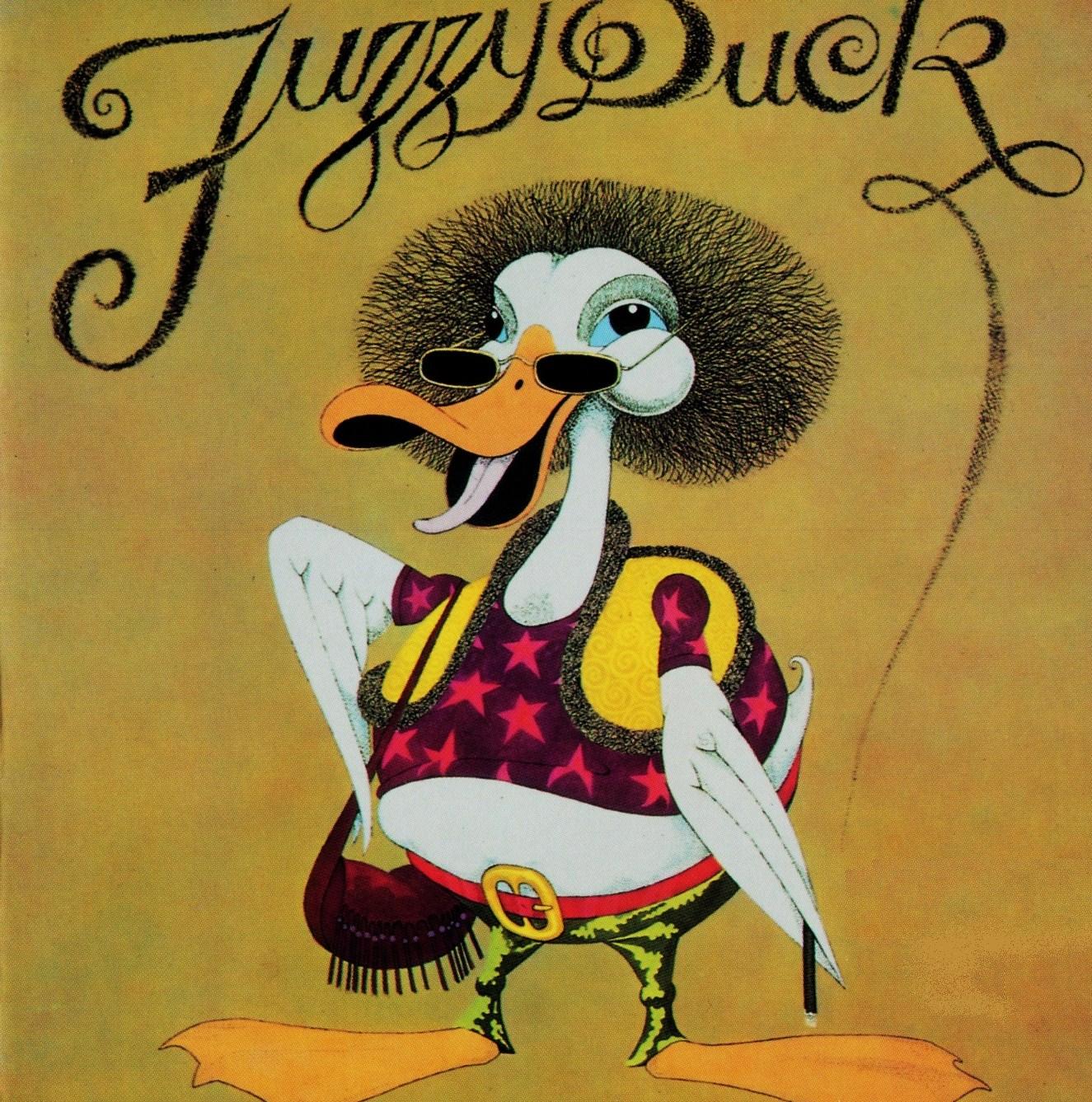 Fuzzy Duck
Fuzzy Duck
hard rock
MAM
1971
8