Můj vztah ke Knopflerově družině Dire Straits je takový zvláštní. Někdy si na ně nevzpomenu třeba rok, abych se poté mírně zbláznil a jejich desky poslouchal celý měsíc neustále dokola s představou, že se vlastně jedná o velice příjemnou a uklidňující hudbu. Což vlastně hudba na deskách Dire Straits je. Většinou je pomalá, zvolna plynoucí, vyžadující soustředěného posluchače. Svižnější kousky, kterým se skupina samozřejmě také nevyhýbá, však naštěstí nefungují na první dobrou a posluchač se k nim musí skutečně proposlouchat.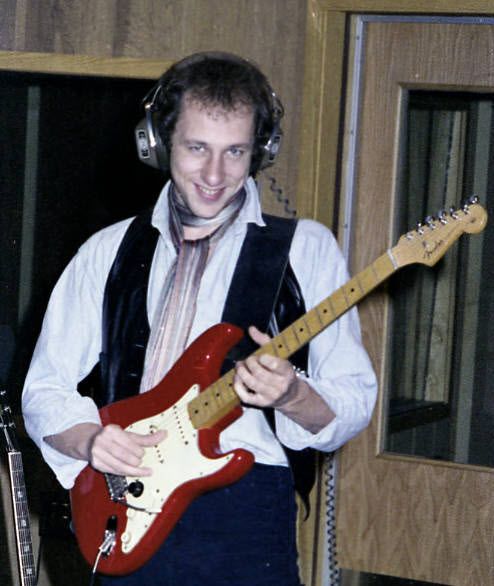 Po úspěchu s debutovým albem se dlouho nečekalo a skupina hned v následujícím roce vypustila do světa další dílko s názvem Communiqué. A skutečně lze podle názvu tuto desku chápat jako oficiální prohlášení Marka Knopflera a jeho družiny, že jsou zde a z dobytých pozic nehodlají ustoupit ani o píď. Opět se inspiračně jedná o směs blues, reggae, country a kdoví čeho ještě, a to vše dohromady vytváří dokonalou představu rockového písničkářství. Vše stojí a padá s neskutečně barevnou Markovou kytarou, která je všudypřítomná a mnohé skladby povyšuje až na samou hranici rockové geniality.
Kupodivu nejméně mne zaujala titulní píseň. Určitě není špatná, ale je bohužel obklopena z mého pohledu dokonalejšími kousky, přičemž ten první, zadumaná píseň Where Do You Think You're Going?, ve mně vyvolává vzpomínky na má gymnaziální léta a úvodní seznamování s Dire Straits díky neskutečně šumící kazetě, kterou mi zapůjčil spolužák. Na ní bylo několik nejvýraznějších skladeb včetně výše jmenované písně. Tou druhou radostí je jasná hitovka Lady Writer, jedna z mála svižnějších skladeb na albu. A pokud mám pokračovat dalšími jasnými tutovkami, tak nesmím zapomenout na úvodní Once Upon a Time in the West a nádhernou Portobello Belle, s níž jsem měl zpočátku trošku problém, ale dnes na ni nedám dopustit.
Deska Communiqué asi není tím nejlepším, co Dire Straits natočili, to tak krátce po debutu asi nebylo možné. Každopádně se Knopflerův skladatelský rukopis postupně vyvíjí ke tvaru, který se ve své dokonalosti uplatní na čtvrtém albu Love Over Gold. A je čím dál jasnější, kdo je pro skupinu tím hlavním, možná i jediným tvůrčím mozkem, což asi ne všichni nesou s povděkem. O tom svědčí třetí deska, na níž se z tehdejší sestavy již dva hráči nepodílí.
Skladby:
Once Upon a Time in the West – 5:25
News – 4:14
Where Do You Think You're Going? – 3:49
Communiqué – 5:49
Lady Writer – 3:45
Angel of Mercy – 4:36
Portobello Belle – 4:29
Single-Handed Sailor – 4:42
Follow Me Home – 5:50
Sestava:
Mark Knopfler – sólová kytara, hlavní zpěv, hudba, texty
John Illsley – baskytara, zpěv
David Knopfler – doprovodná kytara, zpěv
Pick Withers – bicí
Bob Bear: klávesy (host)
Communiqué
Dire Straits
Rock
Vertigo
1979
9
CD Vertigo – 800 052-2