Přiznám se, že jsem americkou kapelu Blue Öyster Cult objevil poměrně pozdě. Jako člen Jazzové sekce SH ČSR jsem je znal z podrobného story na stránkách bulletinu, ale v dané době měl k poslechu tolik jiné hudby, že jsem je stále nějak odsouval. Nakonec jsem se k nim nějak probojoval a jejich velmi dobře hodnocené album Secret Treaties patří do mé sbírky. Tak se znovu vrátím do první poloviny sedmdesátých let a nějak se s vámi rozdělím o pocity z poslechu. Vždycky se mi zdal originální samotný název skupiny, který musel po psychologické stránce přitahovat pozornost a zvědavost, možná i jakousi magii: Kult modré ústřice!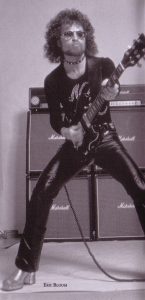 CAREER OF EVIL – Šlapavý rock s opakujícím se riffem nabídne skladbu výrazně melodického modelu. Třebaže hudebními historiky jsou Blue Öyster Cult řazeni do předobrazu metalu, tyhle pocity z poslechu nějak necítím. Hudba není syrová, tvrdá a ani agresivní. V mírně zrychleném tempu je nám servírován úderný melodický rock ve snaze zaujmout široké publikum. Jsou zde správně posazené rockové hlasy, trochu zvýrazněné hammondky a kytarová témata jsou víceméně součástí hudební formy. Myslím, že skladba měla ambici zaujmout v amerických rockově laděných hitparádách a nic jí nelze vytknout. Žádné výrazní progresivní výboje, ale klasický model hard rocku se vším co k tomu patří.
SUBHUMAN – Druhá skladba mě zní zajímavěji. Zvýrazněná baskytara a zvláštní melodické modulace stojí rozkročeny mezi baladou a důrazně pojatým rockem. Ten akcentovaný rytmický riff zní velmi zajímavě, ale na bicí očekávám pořád nějaké překvapení a více kreativity, ale neděje se zde nic mimořádného. Kapela je dobře sehraná, ale jakoby se bála vstoupit do odvážnějších neprozkoumaných vod a spíš se drží při břehu. Sólový kytarista Donald Roeser používá zpěvný kytarový tón a příjemně koloruje sound kapely, ale přiznám se, že je mi nějak víc bližší hra baskytaristy Josepha Boucharda. Kapela má ve svém nástrojovém rejstříků celkem tři hráče na elektrické kytary (podle mého soudu zbytečně). Závěr skladby už zase trochu upadne do rockových klišé.
DOMINANCE AND SUBMISSION – Tady se přitlačí na pilu a průraznější dynamika zde nabývá podnětného rozměru. Výtečné rytmické akcentace a dobře vypilovaný riff v harmonickém stupňování. Bicí jedou přesně jako hodinový stroj, ale zase bez nějakých výraznějších a překvapivých nápadů. Zato vokální složka je velmi dobře propracovaná a sbory navazující na vokalistu Erika Blooma znějí místy jako od Franka Zappy. Americký hard rock je jiný než britský a tahle skladba a doposud přehraný materiál to potvrzují. V něčem se zde projevují prvky amerického dramatického divadla, na které později navázali takovi Tubes. Ale tady se gradace rockového napětí pořádně pustila do dramatického běhu a ostré záseky jakoby probudily kapelu z letargie. Teprve zde se dá hovořit o správně plnotučném hard rocku. Roeser za Bloomovy a Lanierovy asistence vytvořili opravdu silný rockový kousek.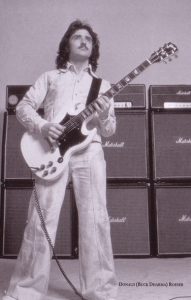 ME 262 zůstala zakotvena v dravosti a přímém tahu na branku. Zaznívá tady moderní pojetí rock and rollu špikovaného hard rockem, jaký známe z britských modelu Status Quo nebo Mott The Hoople. Perfektně zahrané a nahrané s velkým nasazením, ale píseň nepřináší nic průlomového, co bych neznal odjinud a jestliže Secret Treaties patří do mimořádné kategorie, očekávám něco mimořádného. Skladba si pomáhá sirénou a dušeným povykem, ale rock and rollové pojetí mě v r. 1974 nepřipadalo jako základní hnací palivo pro kapelu s progresivními ambicemi. Je to dobře odvedená práce, ale s malou měrou původnosti a jekot lidí a siréna to nějak nezachraňují.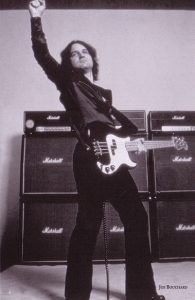 CAGEY CRETINS pokračuje v dravosti. Hard rock zůstává zakotven, je rozvíjen za asistence kytar a konečně i varhan, sborový zpěv doplňuje Bloomův pronikavý vokál. Tak tohle je jiná káva. Tady se rocková identita dostává do vyšších pater a také aranžérské nápady v melodické lince jsou podmanivější a dokáží si posluchače získat. Klasický rock se všemi plusy a mínusy, ale má šťávu a energii. Zainteresovaní hudebníci dokáží udržet patřičné napětí i dravost a to se cení.
HARVESTER OF EYES vstoupila na půdu boogie, což je vítaná změna. Zvuk ztratil drsné aspekty, je tady přesné frázování ve zpívaném pojetí, konečně také zvýrazněné klávesy a kytarové nástupy, které se prolínají a přinášejí větší oživení i zatěžkanou hutnost. Boogie zůstává, ale vstřebává dravé hardrockové postupy. Zvuk se v další fází trochu rozředil a už se dostáváme tak trochu mezi sound kapel jako byli třeba Doobie Brothers, není to na škodu. Vida, je tady změna. Trochu v zeppelinovském duchu. Dokonce i Bloom si trochu "zaplantuje", ale pak zcela nečekaně (jako u Zappy) sem vstoupí zvuk hracího strojku a skladba přechází do následující písně.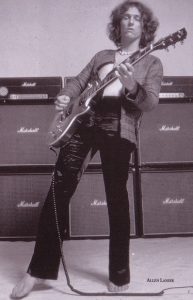 FLAMING TELEPATHS – Tahle skladba by podle aranžmá, interpretace a způsobu podání hudebních postupů mohla mít hitové ambice. Houkavé sbory, výrazný klavír a přehledná melodická linka tomu nahrávají. Bzučení synthesizerů a kvílivá kytara přejímají iniciativu. Teď dokonce synthesizer a klavír dostávají svůj prostor, což se předtím nedělo. Instrumentální postupy jsou velmi precizovány a posluchač trochu zalituje, že tenhle pocit přichází až ke konci alba. Tady jakoby se Blue Öyster Cult trochu probudili a vložili sem víc vlastních muzikantských aspektů. Americký rock v tom obecně lokálním slova smyslu byl ale přece jenom v řadě ohledů více komerční než ten britský. Tím neříkám špatný, nebo pokleslý, ale více se tady hledělo na zařazení v žebříčcích a tím pádem kariérní postup v popularitě.. Skladba má ovšem vygradované napětí a najednou jsme před koncem.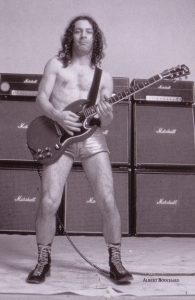 ASTRONOMY – Závěrečná skladba je příjemnou baladou s klavírními party a jemně čechranou rytmickou sekcí. Po předešlých virtuálních hudebních bouřích a přeháňkách přichází jakési hudební smíření, ale ne nějaká unylá nuda. Rockové riffy elektrických kytar jsou přítomny v další fází a zdůrazňovaný rytmus vás provede písní až do konečného finálního zakončení. I tuhle píseň lze označit za zajímavý melodický příspěvek s uměřenou úderností. Poslech dalších proměn skladby sice nepřináší nic neslyšeného, ale posluchač zůstane v příjemném rozpoložení. Závěr patří tajemnému hučení.
Album se dobře poslouchá a milovníku klasického rocku (ne vždy hard rocku a už vůbec ne metalu) přináší příjemné pocity a hudební aspekty typické pro sedmdesátá léta. Asi jsem čekal více dravosti, syrovosti, kytarových jízd a rytmických překvapení, ale čtyři hvězdičky tomuto opusu dám určitě.
SKLADBY:
1. Career Of Evil /Albert Bouchard, Patti Smith/
2. Subhuman /Eric Bloom, Sandy Pearlman/
3. Dominance and Submission /Albert Bouchard, Eric Bloom, Sandy Pearlman/
4. ME 262 /Eric Bloom, Donald Roeser, Sandy Pearlman/
5. Cagey Cretins /Albert Bouchard, Richard Meltzer/
6. Harvester Of Eyes /Donald Roeser, Eric Bloom, Richard Meltzer/
7. Flaming Telepaths /Albert Bouchard, Donald Roeser, Eric Bloom, Sandy Pearlman/
8. Astronomy /Joe Bouchard, Albert Bouchard, Sandy Pearlman/
SESTAVA:
Donald Roeser – sólová kytara
Eric Bloom – zpěv, kytara, klávesové nástroje
Allen Lanier – klávesové nástroje, kytara, Moog synthesizer
Joe Bouchard – basa
Albert Bouchard – bicí, zpěv (3)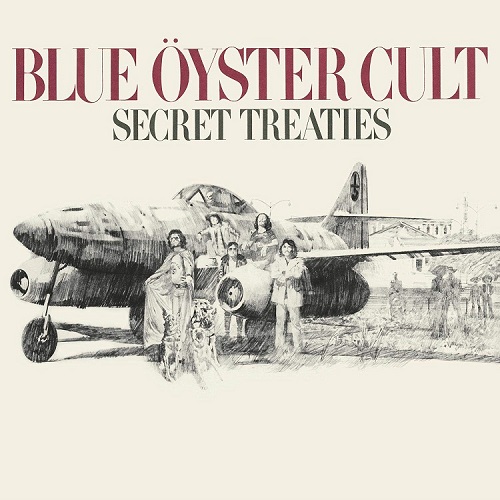 Secret Treaties
Blue Öyster Cult
Hard Rock
Columbia
1974
LP
8