Nové komunikačné technológie a do istej miery aj globalizácia spôsobili, že v súčasnosti nie je prekvapujúce objaviť mimoriadne zaujímavú skupinu, hrajúcu skutočne kvalitný art/prog rock aj v krajinách, kde by to málokto tipoval. Dnes je to už okrem Severnej Kórei (pochopiteľne) a Antarktídy (aj to asi len dočasne) možné zrejme všade inde.
Ani "Ostrov slobody" nie je výnimkou. Napriek prekážkam politického a administratívneho charakteru tu v roku 1996 z popudu gitaristu a speváka Roberta Diaza (nar. 1971) vznikla skupina Anima Mundi, ktorej členmi sa stali Virginia Peraza (nar. 1972; klávesy), bubeník Ariel Valdés, basista Gustavo Camptis a spevák a gitarista Abel Gonzalés. Nadšenie britským artrockom 70. rokov sa prejavilo na vzniku postupne troch demáčov: Eterno Cauce (1997), Tierra Invisible (1998) a Más Allá (1999). Skupina prijíma ďalších dvoch hráčov – na keltské gajdy a flautu plus ďalšie keltské folkové nástroje. Dochádza k výmene basgitaristu (G. Camptisa nahradil Ariel Angel) a speváka (A. Gonzálesa vymenil Andremil Oropeza).
Sedemčlenná kapela vydáva najprv na domácej značke Egrem (venujúcej sa tradičnej lokálnej a populárnej hudbe) v roku 2001 album Septentrión, ktorý sa dostal aj mimo Kubu a spôsobil veľmi pozitívne ohlasy medzi recenzentmi i rádovými poslucháčmi. O rok neskôr upravený a zremastrovaný album vydáva aj taliansky kultový label Mellow Records. Povedomie o Anima Mundi sa šíri aj v Európe a kapela koncertuje na progfestivaloch na americkom kontinente.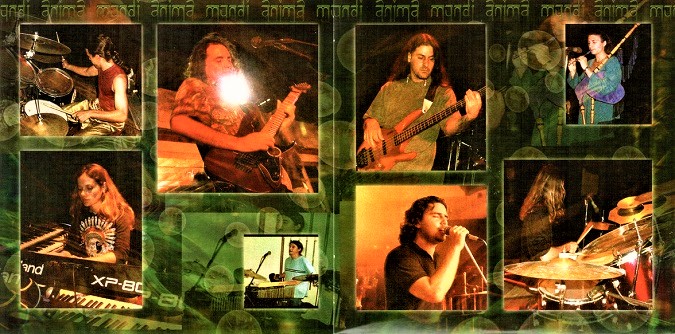 V rokoch 2003-2004 Anima Mundi koncertujú málo, mimo základnej trojice R. Diaz, V. Peraza, A. Valdés, s najatými hráčmi na basgitaru a bicie (pôvodná rytmická sekcia emigrovala). Na konci roku 2004 prichádza do Anima Mundi basista Yaroski Corredera (nar. 1971) a druhý bubeník a perkusista Osvaldo Vieites. Kapela nahráva inštrumentálne party na svoj druhý album a v roku 2006 prichádza nový, mladý spevák Carlos Sosa (nar. 1984), ktorý okrem kvality spevu prináša aj anglické texty (miesto pôvodných španielskych).
U najväčšieho európskeho progresívneho labelu, francúzskeho Musea Records, nahrávajú v roku 2008 album Jagannath Orbit. Potom odchádzajú obaja bubeníci (A. Valdés aj O. Vieites) a na ich miesto prichádza veterán kubánskej rockovej scény s obrovským potenciálom Manuel (Manolo) Govín (nar. 1969)…
Jagannath Orbit prináša na ploche takmer 68 minút sedem kompozícií, ktoré sú ukážkou skvelého súčasného art (prog) rocku. Skupina má dve mimoriadne kvalitné individuality: gitarista Roberto Diaz je ako zo starej školy 70. rokov, variabilita a technická virtuozita sú u neho prirodzené a cítiť z nej obdiv najmä ku globálnej tvorbe Steve Howea. (Oficiálne sa kapela Anima Mundi hlási k odkazu Yes a zo súčasných skupín k The Flower Kings.) Klávesistka Virginia Peraza je vlastne Rick Wakeman v sukni. Veľkolepý, plný a často bombastický zvuk jej klávesových nástrojov pripomenie aj niektoré albumy Vangelisa Papathanassiou, najmä z éry spolupráce v tandeme s Jonom Andersonom (Jon & Vangelis). Carlos Sosa nižšie položeným tenorom tiež evokuje spev Jona Andersona. Celkový sound Anima Mundi je podstatne viac európsky znejúci, ako latinsko-americký a relatívne najbližšie má k tomu, čo Yes predviedli vo Švajčiarsku v r. 1976 pri nahrávaní albumu Going For The One. Nádherné sú kaskády klávesových nástrojov, kombinovaných v pomyselných súbojoch s bohatými gitarovými partmi; výrazné harmónie a detailistická práca všetkých nástrojov na albume sú tu samozrejmosťou.
Úvodná, takmer 18 minútová poéma We Are The Light svojou štruktúrou pripomína yesovské Close To The Edge, akurát hlavný vokálny motív, linúci sa ťažiskom skladby, je na mňa až priliž ako od AOR kapiel (teda mainstreamovo obyčajný). Asi ako keby Asia v čase svojej najväčšej slávy chcela jednoduchým hlasom Johna Wettona vytvoriť obdobu dramatickej Close To The Edge… Toto je asi najväčšia slabina z celého albumu a moja jediná výčitka voči nemu; inštrumentálne a aranžérsky je však epos zvládnutý bravúrne.
The Awaken Dreamer In The Soul Garden Dreams The Flower Planets – majestátne éterické, zvukomalebné klávesy, ako keby R. Wakeman a Vangelis spolu maľovali hudobné imaginárne krajiny, známe vo vizuálnej podobe zo štetca Rogera Deana. Inštrumentálka – a excelentná Virginia.
Toward The Adventure evokuje Yes, Carlos Sosa spieva chvíľu snivo, chvíľu dramaticky, Roberto Diaz kreslí gitarové figúry ako Steve Howe, klávesy Virginie Perazy všetko efektne dofarbujú.
There's A Place Not Faraway stojí na naliehavom tenore Carlosa Sosu, decentne zaranžované inštrumentálne pasáže a príjemne chytľavý refrén dávajú skladbe takmer hitovú ambíciu (pre tých náročnejších).
Titulná Jagannath Orbit (In The Orbit Of Love) je členitá kompozícia, opäť tu počuť v jej prvej polovici vokálne linky á la AOR, ale inštrumentálne sú muzikanti naladení ako Yes v plnej paráde. Hlavne v druhej časti skladby máte pocit, že sú tu skutoční Howe, Wakeman, Squire a White, ba aj Jon Anderson v záverečnej, vygradovane spievanej pasáži.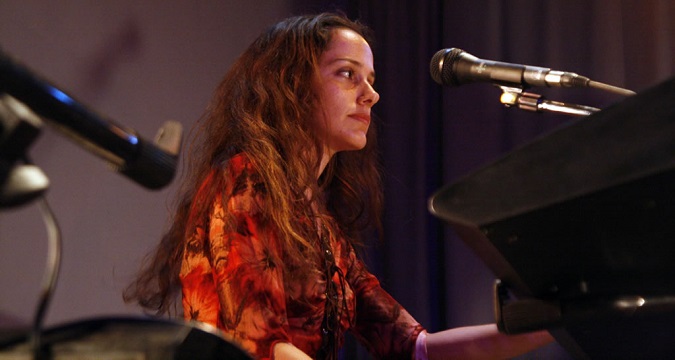 Rhythm Of The Spheres – vyše 16 minútová inštrumentálka plná duelov gitara-klávesy. R. Diaz a V. Peraza v plnej škále ukazujú, čo skutočne vedia a mne sa natíska otázka: "Vie niekto z Vás o žene, hrajúcej v tomto žánri (ale aj mimo neho) na celú batériu klávesových nástrojov lepšie, invenčnejšie, precíznejšie a dokonalejšie?" Za viac než 40 rokov, čo aktívne počúvam rockovú muziku, ju nemám s kým rovnocenne porovnať. R. Diaz má tú smolu, že mužských gitaristov, hrajúcich ako S. Howe, S. Hackett, či R. Stolt je podstatne viac.
Sanctuary je silná rocková "pesnička" v strednom tempe, à la Yes z albumu 90125; celkom efektné zakončenie tohto vysoko nadštandardného diela.
Jagannath Orbit mi prirástol k srdcu. Aj keď neprináša nič zásadne nové, je ukážkou toho, že aj v krajine, kde sú na to problematické podmienky, môže vzniknúť skupina a album, ktoré hravo prečnievajú cez celú plejádu britských i kontinentálnych európskych rockových skupín a albumov o celé konské dĺžky…
SKLADBY:
1. We Are The Light  /Diaz, Peraza/  17:43
2. The Awaken Dreamer In The Soul Garden Dreams The Flower Planets  /Diaz/  4:39
3. Toward The Adventure /Diaz/  6:20
4. There's A Place Not Faraway  /Diaz/  5:20
5. Jagannath Orbit (in The Orbit Of Love)  /Diaz/  11:46
6. Rhythm Of The Spheres  /Diaz, Peraza/  16:31
7. Sanctuary  /Diaz/  5:21
ZOSTAVA:
Carlos Sosa – lead vocals
Roberto Díaz – acoustic & electric guitars, bass (2), vocals
Virginia Peraza – keyboards
Yaroski Corredera – bass
Ariel Valdés – drums, bongo, batá
Osvaldo Vieites – drums
+
Anaisy Gómez – clarinet, Galician bagpipe, recorder
Donna Betancourt – bassoon
Jacobo García – didgeridoo
Javier Mauri – percussion, recorder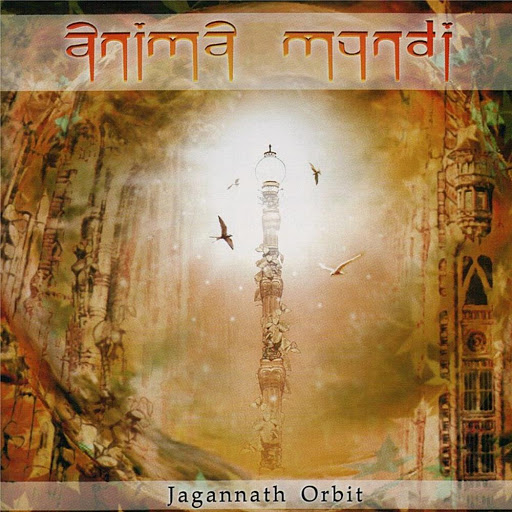 Jagannath Orbit
Anima Mundi
Prog Rock
Musea
2008
CD
7