Nemal som ocka na mestskom úrade, mamku na okrese či kraji, dedka na ministerstve, ani strýka v podniku zahraničného obchodu, nikto z famílie nepôsobil na pozícii veľvyslanca, staršia sestra nereprezentovala ČSSR v žiadnom športe – skrátka žiadne papalášske výhody, takže k mnohým rockovým nahrávkam som sa dostával všelijakými inými spôsobmi. K platni Back In Black z roku 1980 som privoňal tesne po jej vydaní, kamarát zo školy mal brata v Nemecku…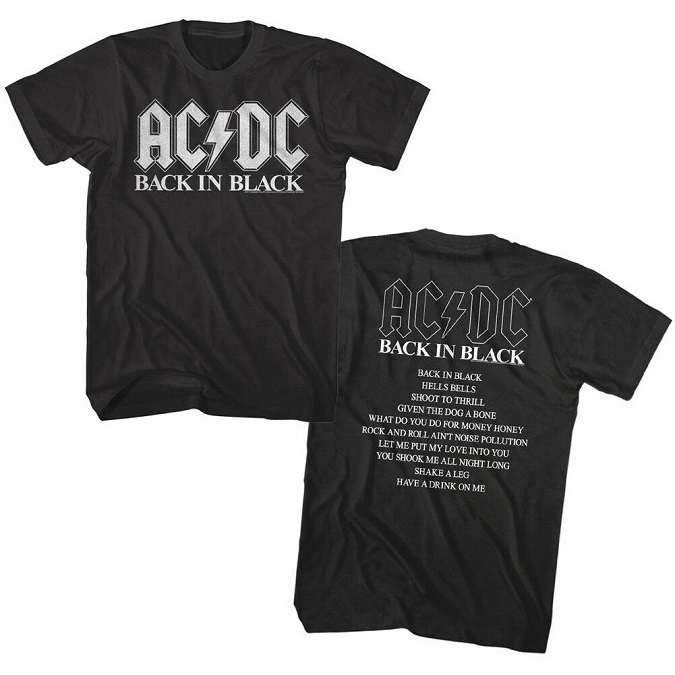 "Už to nie je ono. Bon Scott, to bol spevák! Ten nový mu nesiaha ani po členky…"
Také a podobné reči sa vtedy šírili v mojom okolí. Priznávam, dovtedy som s AC/DC nemal takmer žiadne skúsenosti, preto som využil možnosť a požiadal kámoša o túto LP. Po mnohých prosbách mi Back In Black zveril do jednodňovej opatery a víkendové nahrávanie na kotúčový magnetofón mohlo začať…
Takže, asfalt už bol zabezpečený, teraz vyriešiť problém č. 2 – stereo gramofón. Nedalo to veľa námahy, pretože jedna zo spolužiačok sa nado mnou zmilovala. Nikdy predtým a ani potom sa mi to už nestalo, ale pri tomto nahrávaní som nedopatrením obrátil strany LP, takže moja verzia začínala skladbou Back In Black a končila s Let Me Put My Love Into You. Skrátka, tie pekelné zvony som si vychutnával až v polovici každého prehrávania pásky.
Po smutnej udalosti, ktorá sa odohrala v tábore skupiny po albume Highway To Hell, keď sa na cestu "do pekla" odobral spevák Bon Scott, AC/DC zlanárili Briana Johnsona, šutera z anglického Newcastle, člena kapely Geordie. Ten vstúpil doslova do jamy pekelnej, ale zvládol to znamenite. Svojím výkonom i predloženými textami má nespochybniteľnú zásluhu na obrovskom úspechu tejto nahrávky, ktorá bola prezentovaná ako pocta zosnulému kolegovi, čomu sa podriadil obal platne i samotný názov, ktorý je prakticky utopený v čiernej farbe. Takto to kapela chcela, od tohto zámeru neustúpila ani po dohováraní manažmentu a vydavateľa.
Back In Black je skvelý hard rockový album, ktorý si vždy rád a s chuťou vypočujem. Medzi skladbami nemám žiadneho Top favorita, páčia sa mi všetky, každá má svoju silu a potenciál. Brian Johnson je Pán spevák, klobúk dole pred jeho výkonom. Hudobníci šliapu ako hodinky. Nič nové nevymyslím, všetko už bolo povedané a napísané dávno predo mnou…
Mám rád túto skupinu a Back in Black považujem za najlepší štúdiový počin s Brianom za mikrofónom. Paradoxne, k prvému albumu AC/DC s Bonom som sa dostal tesne po zoznámení s týmto dielom. Bol to Highway To Hell. Možno aj preto som nikdy neriešil večnú dilemu fanúšikov, či ten alebo onen a dodnes si užívam oboch spevákov zo svojej bohatej zbierky originálov. A tieto dva tituly sú moje najobľúbenejšie.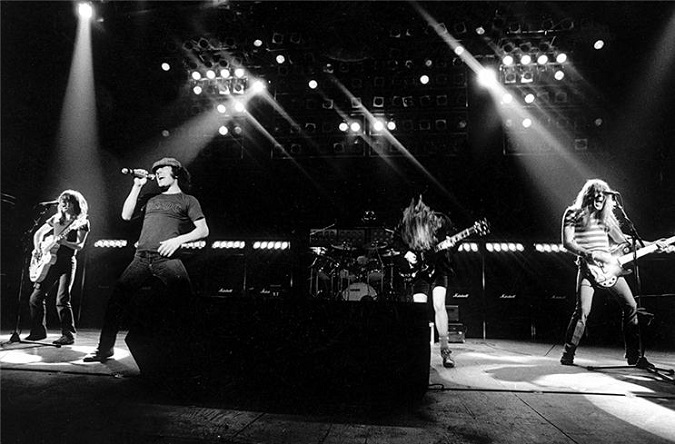 P. S.: Nedávno som sa zhodou náhod dostal k reakcii K. K. Downinga, dnes už bývalého gitaristu britských Judas Priest, ktorý na dánskej fanúšikovskej stránke jeho kapely pridal zopár viet do diskusie, ktorá sa tam rozbehla okolo skupín AC/DC a Status Quo. Jeho slová ma vlastne naviedli k tomu, aby som oprášil svoj starý pokus o recenziu na Back In Black. A teraz parafrázujem:
"Mohli ste hrať čokoľvek zložitejšie, siahodlhé prešpekulované kompozície, strúhať jedno sólo za druhým, nebolo to nič platné. Oni si hrali stále to svoje a fungovalo to neuveriteľne. Ak po Vás nastúpili tieto skupiny, boli ste doslova zostrelení z pódia. Môžete si myslieť, čo chcete, ale to sa jednoducho nedalo nevšimnúť a ignorovať. Mám voči týmto chalanom obrovský rešpekt!"
SKLADBY: 
01. Hells Bells (5:11)
02. Shoot To Thrill (5:17)
03. What Do You Do For Money Honey (3:34)
04. Given The Dog A Bone (3:31)
05. Let Me Put My Love Into You (4:14)
06. Back In Black (4:14)
07. You Shook Me All Night Long (3:29)
08. Have A Drink On Me (3:58)
09. Shake A Leg (4:05)
10. Rock And Roll Ain't Noise Pollution (4:12) 
Written-By – Angus Young, Malcolm Young, Brian Johnson.
NOTES:
Recorded at Compass Point Studios, Nassau, Bahamas, April-May 1980.
ZOSTAVA:
Brian Johnson – lead vocals
Angus Young – lead guitar
Malcolm Young – rhythm guitar, backing vocals
Cliff Williams – bass guitar, backing vocals
Phil Rudd – drums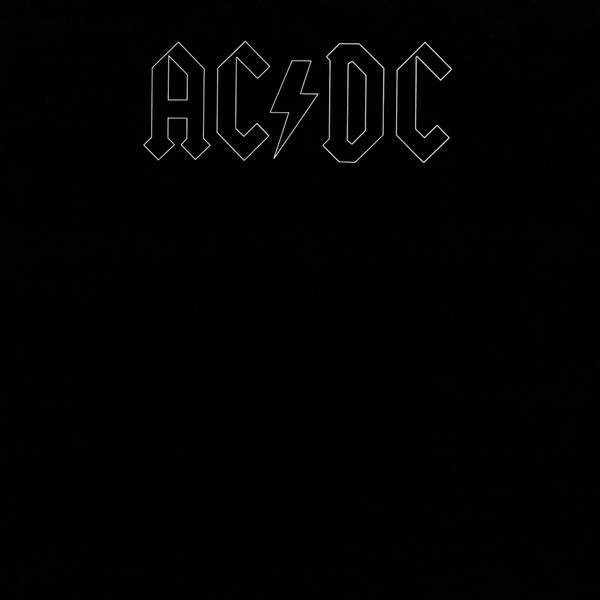 Back In Black
AC/DC
Hard Rock
Atlantic/Albert
1980
LP
10
CD Sony Music ‎– 510765 2 /2009/