Mesačné archívy: august 2018
Zapomenutá zpěvandule, kterou doprovází elita muzikantů… 
Holandská veličina Focus po sebe nezanechala mamutiu produkciu, čo do množstva albumov, ale čo do kvality môže smelo konkurovať brachiosaurom. Kebyže ma niekto núti odporučiť jediný titul z dielne Akkermana, Van Leera a spol. volil by som Moving Waves (1971). Prečo?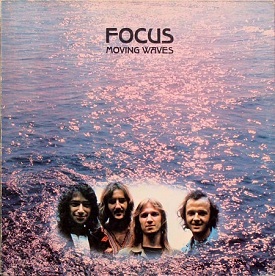 Moving Waves

Focus

art rock

Imperial/Polydor

1971

LP, CD

6

Tak trochu pozapomenutej (nebo dobře schovanej?) klenot italského art rocku. Kapela vznikla už v roce 1971 a stala se součástí rychle se rozvíjející italské scény. Její styl byl podobnej souputníkům Banco del Mutuo Soccorso, nebo Premiata Forneria Marconi, jezdila štace s rockovou operou "Gerbrand", ale nepodařilo se jí získat nahrávací smlouvu a koncem sedmdesátých let se pod náporem disca a punku rozpadla. VIAC Consorzio Acqua Potabile – … nei gorghi del tempo (1993) →
Zabudnutá americká skupina Doctor Feelgood (nezamieňať s menej zabudnutou britskou pubrockovou formáciou Dr. Feelgood) sa nepreslávila tým, že v nej hrala štvorica hudobníkov, menovite Dick Winters (flauta, saxofóny), Ralph Cooper (bicie), Bill Corelle (basa) a Paul Rivers (gitara). Dokonca sa nepreslávila ani tým, že v roku 1971 vyprodukovala platňu Something To Take Up Time na značke Number One (podľa všetkého šlo o súkromné vydanie na vlastné náklady). VIAC Cíťte sa dobre u lekára! →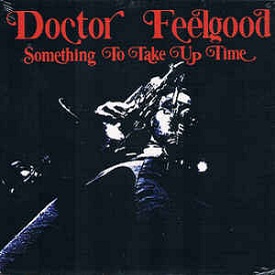 Something To Take Up Time

Doctor Feelgood

jazz rock

Number One

1971

LP, CD

10

V prípade, že je umelec obdarený fantáziou, dokáže tento fantastický pocit sprostredkovať svojim dielom. Pokiaľ sa bavíme o art rocku z Británie z prvej polovice 70. rokov, obvykle to znamená toľko, že sa kapely buď pripodobujú základným schémam velikánov (Yes, King Crimson, Genesis, ELP…), pričom prinášajú aj niečo autentické, svoje, alebo sa rovno vytasia s niečím jedinečným a paralely sa hľadajú ťažko. VIAC Nakresli obrázok z melodickej muziky →
Paint A Picture

Fantasy

art rock

Polydor

1973

LP, CD

10

Z plejády zabudnutých rockových skupín, ktoré sa na prelome 60. a 70. (ne)zapísali do análov tým, že sa im podarilo nahrať aspoň jeden album, by som dnes rád pripomenul britskú hard-blues-psych rockovú kapelu Dogfeet.
Upoutavka na nove album od Vintage Caravan. 
Artrocková skupina Fantasy z Gravesendu (Kent) vznikla, ako to už býva, pod názvom Chapel Farm a to v roku 1970. Zostavu tvorili Dave Metcalfe (klávesy), Paul Lawrence (gitara, spev), Bob Vann (gitara), Dave Read (basa) a Brian Chatham (bicie).
V hardrockovej muzike by ste ťažko našli originálnejšiu kapelu, než bola (a v podstate stále je) americká formácia Blue Öyster Cult. Pre okultný imidž bola neprávom deklasovaná ako druhotriedna variácia na Black Sabbath, pritom s ostrovným hardrockom mala spoločného skôr menej ako málo. Šla si svojou cestou a pre mňa predstavuje jednu z najlepších formácií, aké kedy stáli na pódiách. Apropo, pódiá, jej prvý koncertný (dvoj)album On Your Feet Or On Your Knees (1975) je niečím výnimočným. Neveríte?

VIAC Na kolená, na nohy, mestá horia rovnako ako koľaje do pekla →
On Your Feet Or On Your Knees

Blue Öyster Cult

hard rock

Columbia

1975

LP, CD

12

Dánska rocková scéna z prvej polovice 70. rokov ponúka prekvapivé množstvo dobrej muziky, až sa natíska otázka, kde sa to v tak malej krajine vôbec bralo. Jednou zo zabudnutých, ale pomerne cenených raritných zoskupení bola aj hard-psych-blues rocková kapela Moses, ktorá po sebe zanechala, ako to už s raritami býva, jediný album Changes (1971).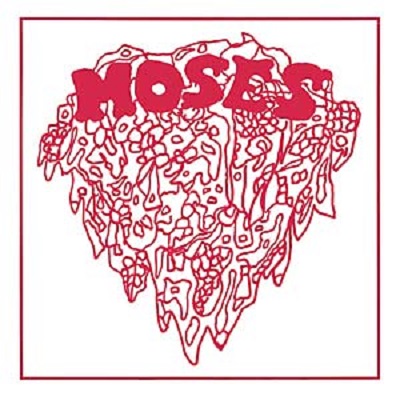 Changes

Moses

blues rock, hard rock

Spectator Records

1971

LP, CD

6

Prvnička Vidiek-u je nádherná, kdysi jsem to vlastnil i na LP. 
Parádička zo Švédska. Výborná kapela inšpirovaná 70s (možno Wishbone Ash, Nektar…). Debutová EP.
Hudebně neskutečná parádička a dá se i fajn sehnat. 
Výborný hardrock z Michiganu. Čo by na to povedal Robert Plant 🙂 ?

Plant cited Greta Van Fleet as one of his favorite young bands, saying "they are Led Zeppelin I" and describing Josh as "a beautiful little singer.
Výborný súčasný US hardrock.