CD Afrakà – CDEL 2004  /2001/
L'Uomo! L'Uomo!" baflo na mě z reproduktorů, až jsem leknutím nadskočil. "Himbajs, co jsem si to zas jednou koupil?", ptal jsem se sám sebe. "Nějakej hip hop, nebo co?" Naštěstí už o pár vteřin dál poznávám důvěrně známou melodii ze stejnojmenného debutového alba, z roku 1971…
O osmé dekádě minulého století si můžeme myslet cokoliv, ale faktem je, že (nejen) italskej art rock v té době chřadnul a živořil na okraji zájmu. Když se pak o pár let později znovu rozhořel zájem fanoušků o klasický progresivní rock, začaly se dít věci a celá řada rockových legend toho využila k návratu na scénu. Výjimkou nebyla ani Osanna, která se po reunionu v devadesátých letech a sérii několika vzpomínkových koncertů přihlásila s comebackovým albem Taka Boom.
Z původní sestavy zůstali Danilo Rustici (klávesy a kytara) a především majitel zvučného a charakteristického hlasu, frontman Lino Vairetti. Ještě basista Enzo Petrone s kapelou koncem sedmdesátých let hrál, ale ostatní hudebníci participující na desce byli nováčky. Osanna neponechala nic náhodě a vsadila na osvědčenou jistotu, jinak se snad ani kolekce vlastních, znovu nahraných písní nazvat nedá. Jedním dechem však dodávám, že sice vlastních, ale důkladně předělaných. Aranžmá skladeb je proti původním verzím hodně odlišné a rock doplňují fragmenty world music, reggae a občas se dokonce ozve něco jako hip hop! A rap v italštině, to je teda něco…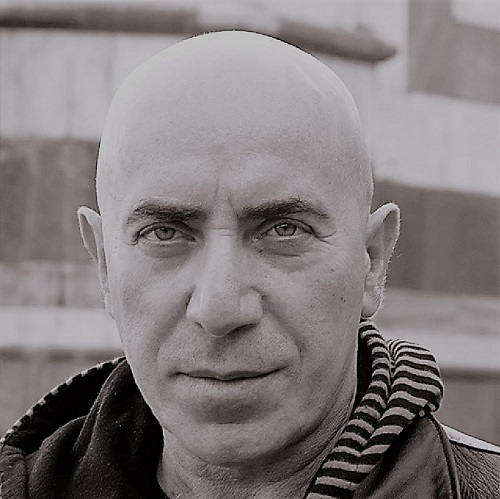 V devíti z jedenácti případů jde o předělávky, ale dvě skladby jsou tu nové. Předposlední Colpi di tosse je zajímavá částečně deklamovaným zpěvem (slovo rapovaným mi nějak nejde z pusy), kde je kromě Vairettiho slyšet ještě hodně "opotřebovanej" hlas hostujícího Enza Avitabileho. Druhou novinkou je rockové reggae Taka Boom, které se v repertoáru skupiny (možná překvapivě) ujalo a nakonec se stalo nedílnou součástí koncertních vystoupení. Ostatně, v roce 2016 k němu Osanna dokonce natočila i oficiální videoklip.
Zkrátka a dobře, u prvního poslechu jsem koulel očima jak čuník po první ráně, ovšem s každým dalším opakováním to bylo pořád lepší a byť se to bude zdát divné, tu desku jsem si nakonec docela oblíbil. Melodie jsou tu, i přes poměrně pikantní omáčku kolem, tradičně výborné a zpěv vynikající. Navíc, třeba taková Medley acustico, šikovně poskládaná ze tří zcela odlišných skladeb je parádní a s původní předlohou si v ničem nezadá.
Album má necelou hodinu, ale je tady ještě zhruba dvacet minut multimediálního obsahu, kterej jsem však nikdy neviděl. Mechaniku v notebooku sice mám, ale na tohle jsem levej a po tom, co se mi posledně kousla a já nemohl vydolovat cédéčko s programem, se mi do toho ani nechce. Samotnej nosič od Afrakà nenabízí nic extra. Klasická krabka s transparentním držákem CD obsahuje jen kotouček a čtyřstránkovej booklet s tracklistem a sestavou. Těch údajů v něm je opravdu minimum a datum vydání – 2001 – jsem si musel ověřit na stránkách skupiny.
Srdce by dalo čtyřku, ale mozek říká – člověče brzdi. Jo, je to dobré, ale zásadní? To snad ne…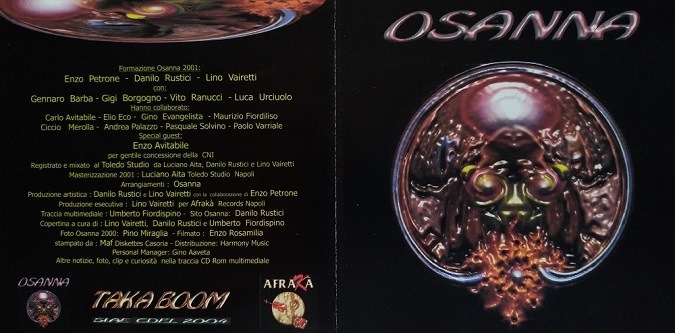 SKLADBY:
01. L'Uomo (4:03)
02. Ce vulesse ce vulesse (5:53):
—- a) Ce vulesse
—- b) Canta chiù forte
03. Medley acustico (5:22) :
—- a) Oro caldo
—- b) My mind flyes
—- c) L'amore vincerà di nuovo
04. Taka Boom (4:17)
05. In un vecchio cieco/Vado verso una meta (4:23)
06. There will be time (4:22)
07. Medley Train (6:02):
—- a) Mirror Train
—- b) Treno senza stazione
08. 'A Zingara (5:38)
09. Oro Caldo (Fuje 'a chistu paese) (4:27)
10. Everybody's gonna see you die (5:08)
11. Colpi di tosse (5:19):
—- a) Tropp
—- b) Ho scritto una canzone
12. L'Uomo (traccia live unplugged) (3:19)
13. Traccia CD Rom multimediale (notizie, foto, clip, curiosità) (20:05)
SESTAVA:
Lino Vairetti – vocals, guitar, co-production & mixing
Danilo Rustici – electric & acoustic guitars, co-production & mixing
Luca Urciuolo – keyboards, piano, Mellotron
Vito Ranucci – tenor & soprano saxes
Enzo Petrone – electric bass
Gennaro Barba – drums & percussion
+
Enzo Avitabile – vocals (11)
Gigi Borgogno – guitar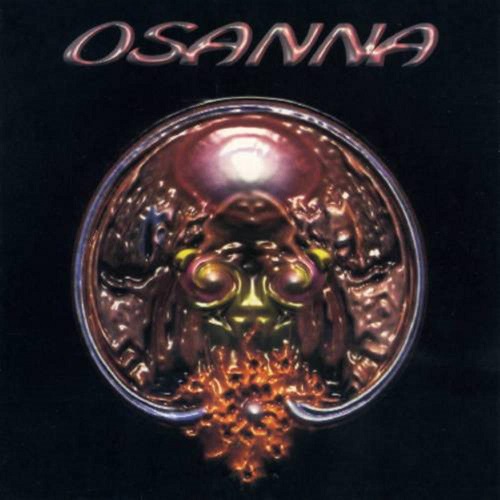 Taka Boom
Osanna
Prog Rock
Afrakà
2001
CD
11
CD Afrakà – CDEL 2004 /2001/