Len nedávno som sa zoznámil s debutovým albumom Fuchsia (1971). So starostlivosťou a úctou, ktorá mu prináleží, bol v roku 2018 opätovne sprístupnený firmou Fruits de Mer Records. Zamiloval som si ho, napísal recenziu, ale skutočne som neočakával, že sa s touto kapelou ešte niekedy stretnem. Fuchsia totiž bola skupina, ktorá vydala len jeden album pred viac ako 40 rokmi… 
Predstavte si moje prekvapenie, keď ma pred niekoľkými mesiacmi kontaktoval Tony Durant – spevák, gitarista, basgitarista a skladateľ, ktorý sa ma spýtal, či by som nemal záujem vypočuť si pokračovanie. Áno, bol tu aj druhý album s názvom Fuchsia II – From Psychedelia… …To A Distant Place, ktorý vyšiel v roku 2013 na CD a potom na vinyle prostredníctvom vyššie spomínaného vydavateľstva Fruits de Mer Records (2017). Tony je jediný z pôvodnej zostavy a teraz žije v Austrálii, takže sme vlastne takmer susedia. V mnohých ohľadoch ide naozaj o pokračovanie.
Je tu opäť cítiť vplyv Canterbury, prvky The Incredible String Band, na celkovom zvuku zohrávajú veľmi kľúčovú úlohu sláčikové nástroje, je tu množstvo akustickej gitary, v správnom momente aj tej elektrickej, ale v popredí je Tonyho hlas a úžasné melódie.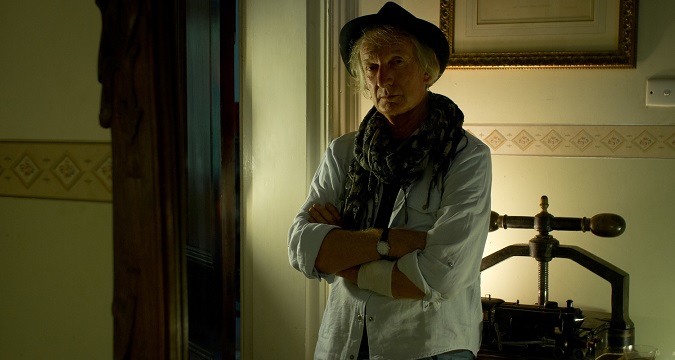 Dlhšie mi trvalo, kým som si uvedomil, koho mi svojou vlastnou prácou pripomína. Je to Ashley Hutchings z Fairport Convention. Obaja sú majstrami akéhokoľvek žánru alebo štýlu. A ktorú skladbu mám najradšej? Tú, ktorú práve počúvam. Poviem Vám, veľmi mi to sťažuje písanie recenzie! Neviem, ako dlho Tony žije v Sydney, ale toto je absolútne anglický album. Ak by mi niekto povedal, že bol nahratý hneď po debute, tak by to nevyžadovalo veľa presviedčania. To, že sú tu aj nové piesne – na rozdiel od tých, ktoré boli oprášené a napísané v minulosti – dokazuje, že Tony za tie roky nestratil žiadnu zo svojich schopností.
Je to prvotriedna hudba, ktorá prekypuje kvalitnými substanciami, bohatá na živočíšno, na rozdiel od plastiky a falošnej muziky dnešného sveta. Odporúčam milovníkom prog folku, ktorí si želajú trochu psychedelickej naivity – tá v týchto dňoch často chýba. A tiež pre kohokoľvek, kto si chce len tak oddýchnuť pri niečom veľmi zvláštnom. Na záver mám iba jednu otázku. Dočkám sa trojky?
SKLADBY:
1. Melancholy Road (4:23)
2. The Girl From Kandahar (4:25)
3. Lost Generations (4:16)
4. Fuchsia Song (4:14)
5. I'll Remember Her Face, I'll Remember Her Name (3:43)
6. Rainbow Song (5:19)
7. Crossing The Big C (4:51)
8. The Waves (3:21)
9. Piper At The Gates (4:31)
ZOSTAVA:
Tony Durant – acoustic & electric guitars, bass, lead vocals, composer
+
Tracy Wan – violin
Lidia Bara – violin
Emily Duffill – cello
Jo Bara – cello
Suzy Toomey – accordion
Lloyd Gyi – drums, percussion
Isabel Durant – backing vocals
Fuchsia II: From Psychedelia... ...To A Distant Place (2013)
Fuchsia
Prog Folk, Folk Rock
Sound Practices
2013
CD