Už je tomu takmer 18 mesiacov, čo som tu naposledy písal o nových prírastkoch do mojej knižnice. Po dlhom čase som opäť prevetral VISA kartičku a nakúpil niekoľko ďalších titulov do zbierky. Možno si niektorí poklepú na čelo a povedia – načo mu to je, veď všetko alebo skoro všetko nájde na internete. No, nie, nenájdem a na čo mnohí zabúdajú – veľa informácií a článkov je už v nedohľadne a dokonca z večera do rána miznú celé webové stránky…
Knihy som zakúpil prostredníctvom nemeckej stránky Amazon. Vlastne ide o staršiu objednávku, ale otáľal som s publikáciou, nakoľko mi jeden titul nedorazil. Ani neprišiel, ale musím oceniť veľmi korektný prístup Amazon_u a dodávateľa z Anglicka, ktorí mi po sťažnosti okamžite vrátili peniaze na účet. Nebolo by na tom nič zvláštne, len som sa ozval až po šiestich mesiacoch…
Ulrich Klatte/Marcel Koopman
THE VERTIGO SWIRL LABEL
Worldwide Discography & Price Guide
updated and expanded 2nd edition
2016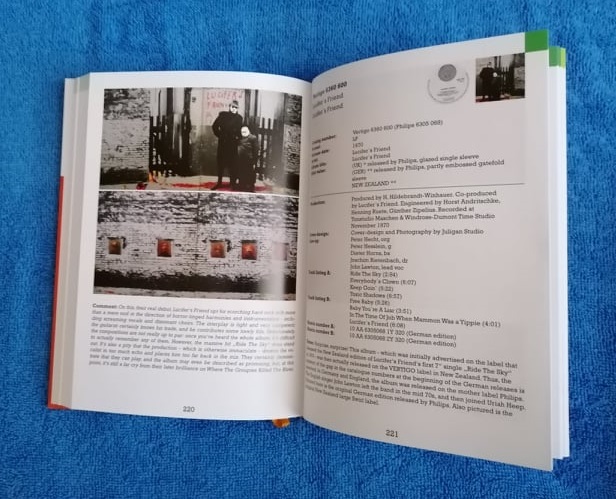 320 strán základných údajov o značke VERTIGO – katalógové čísla, dátumy vydania, aktuálna hodnota jednotlivých titulov v eurách a mnoho ďalších údajov. Každý album, ktorý bol vydaný vo Veľkej Británii a Nemecku, je vyobrazený a popísaný zvlášť. Viac ako 400 farebných obrázkov každej LP a SP…
————————————————–
Ulrich Klatte
COSMIC PRICE GUIDE
to original Krautrock records
Updated and revised 4th edition
2018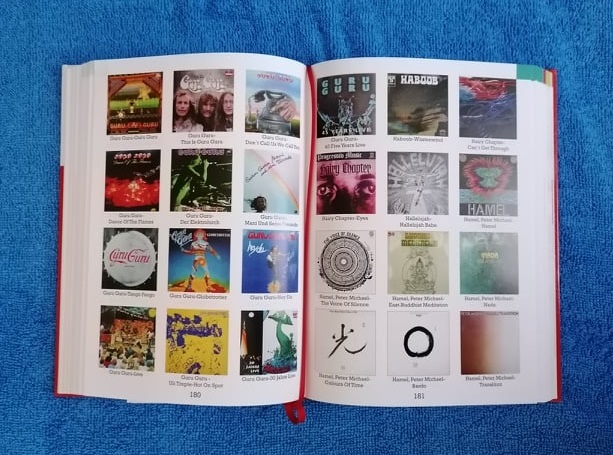 Kompletný sprievodca vzácnych zberateľských záznamov štýlu zvaného KRAUTROCK. 448 strán základných údajov prakticky o každom známom, menej známom i úplne neznámom vydaní. Spolu viac ako 2500 farebných obrázkov pôvodných albumov…
————————————————–
 Charles Snider
THE STRAWBERRY BRICKS
GUIDE TO PROGRESSIVE ROCK
Third Edition
2020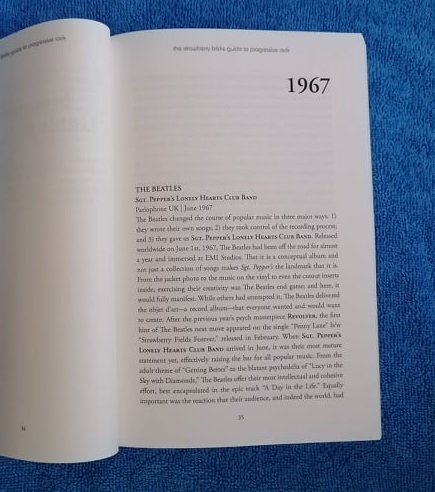 Recenzie viac ako 500 albumov progresívneho rocku, ktoré sú zoradené podľa časovej osi – od roku 1967 do roku 1982. Od art rocku po krautrock, z Anglicka, Nemecka, Talianska, prakticky z celej Európy…
————————————————–
Augusto Croce
ItalianProg
(Updated English edition)
The comprehensive guide
to the Italian progressive music of the 70's
2021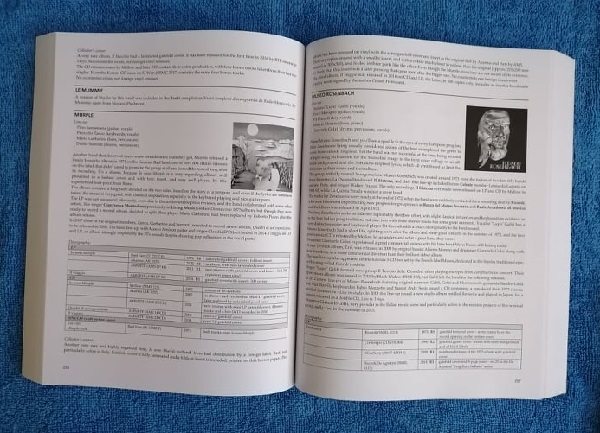 Najnovšie vydanie knihy ItalianProg v anglickom jazyku, ktorá vyšla pôvodne v roku 2016. Obsahuje informácie o viac ako 600 talianskych interpretoch a skupinách s presahom do popu, rocku, folku i džezu. Každé heslo obsahuje životopis, diskografiu, poznámky zberateľov, súčasnú cenu na trhu (iba LP) a čiernobiele obrázky…
————————————————–

Toľko teda dnešné okienko do sveta rockovej literatúry. A ak by niekoho zaujímalo, ktorý titul mi nedodali, tak je to tento dvojdielny zväzok:
————————————————–
Nakoľko už prestávam dúfať, že sa na našom trhu objaví niečo o Nazareth a Uriah Heep, nedajú mi spať najnovšie publikácie Martina Popoffa, ktorý tento rok vydal knihy obom kapelám:
NAZARETH – Loud 'n' Proud: Fifty Years of Nazareth;
URIAH HEEP – Uriah Heep: A Visual Biography.
Zdroj: nemecký Amazon.