Opäť som raz prevetral VISA kartičku a zasa je o zopár €uríkov vyziabnutejšia…
Po Borkovom komentári, v ktorom spomenul titul Deep Purple & Rainbow: všechna alba, všechny skladby (1968-1979), som po dlhom čase nazrel na stránky českých knižných vydavateľstiev a vybral si odtiaľ niekoľko položiek. Nepozeral som na dátum vydania, ale na to, čo ma zaujíma: 
Steve Pilkington – Deep Purple & Rainbow: všechna alba, všechny skladby (1968-1979)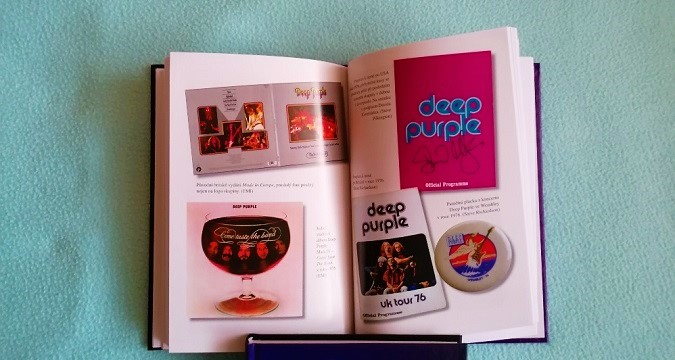 Samotný názov napovedá, o čom to je. Autor rozoberá dané obdobie v histórii Deep Purple a Rainbow, venuje sa každej skladbe, rovnako tak singlom, ktoré boli neskôr pridané na CD vydania. Samozrejme, ide o subjektívny pohľad. Z prečítaného mi je jasné, že Steve sa nestotožnil s tým, čo Ritchie Blackmore a Rainbow ponúkli v ére, kedy bol za mikrofónom Joe Lynn Turner…
Don Powell – Můj život se Slade

Pred časom som dal prednosť knihe Slade Story českého autora Zděnka Šotolu, ktorý zatiaľ publikoval aj históriu kapely Thin Lizzy. Neľutujem ani centík a teším sa na Zděnkovu "trojku", vraj niečo opäť kuchtí. Toto sú spomienky bubeníka Slade a povedal som si, že už je najvyšší čas zaradiť to do domácej knižnice. 
Rick Wakeman – Stará a nevrlá rocková hvězda: …a další podivuhodné historky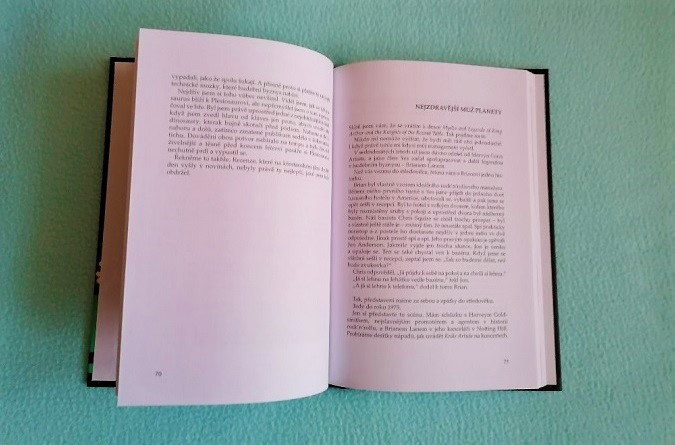 Populárny klávesista úspešnej formácie Yes spomína na absurdné historky. Ako sám tvrdí, je vlastne zázrak, že je ešte stále nažive. Pomáhal mu Martin Roach, veľmi známy a úspešný autor, ktorý napísal viac ako 100 kníh o hudbe, zábavnom priemysle i kultúre pre mladých.
Vladimír Řepík – Jethro Tull: Půlstoletí s kouzelnou flétnou

Pred mnohými rokmi som v jednom z viacerých, žiaľ – dnes už neexistujúcich prešovských kníhkupectiev, držal v rukách knihu Malé dějiny Jethro Tull: Prvních třicet let, ktorej autorom je Martin Rees. Dodnes si neviem vysvetliť a stále si to vyčítam, že som ju vrátil do police – keď som sa do predajne vrátil po nejakom čase, akoby sa po nej zľahla zem. Náhoda zariadila, že som na nete našiel novú publikáciu o trubadúrovi Ianovi Andersonovi a jeho družine Jethro Tull. Teraz som neváhal ani sekundu. Český autor na nej spolupracoval s fotografom Karlom Brychtom. 
Jedna položka, ktorú mám doma už nejaký čas, ale myslím, že si zaslúži pripomenuť…
Joel McIver – Kompletní historie Black Sabbath: Kde číha zlo

Ďalší pohľad na históriu úspešnej skupiny, tentokrát od veľmi vplyvného anglického spisovateľa, ktorý patrí medzi najpredávanejších autorov kníh z hudobného prostredia. Veľmi kvalitná tlač, množstvo fotografiií. Myslím, že fanúšikovia Black Sabbath si prídu na svoje!!!
—————————————————
Nakoniec jeden bonus… 
Ian Glasper – Burning Britain: Historie punku ve Velké Británii 1980–1984

Je to úplná náhoda. Po mnohých rokoch som otvoril dvere na jednom prešovskom antikvariáte, kde sedela krásna mladá dievčina. Pretože som bol široko-ďaleko jediný kupujúci, dali sme sa do reči. Nielen o knihách, ale aj o živote. Myslím, že naša debata jej prišla veľmi vhod. Jej povzdychy a sťažnosti na súčasné správanie akože "kupujúcich" veľmi dobre chápem, pretože pôsobím na podobnej pozícii. A samotná kniha? Bol to jediný hudobný titul na sklade.
—————————————————
P. S.: Snáď sa niekedy dočkám aj československých titulov o Nazareth, Uriah Heep, UFO…