Přiznám se, že už jsem nečekal, že skupina Rolling Stones ještě vydá desku, vždyť poslední studiový počin A Bigger Bang spatřil světlo světa již v roce 2005. Po velkolepých oslavách 50. výročí vzniku skupiny to spíš vypadalo, že kapele bude stačit dožívat jen ze své slávy. Jistě, Jagger a spol. svůj významný podíl rockové hudbě předali již v prvních dvou desetiletích své dlouhé existence, a teď by mohli z pozice rockových ikon pozorovat snažení svých mnohem mladších následovníků, ale určitě tady zapracovala touha dokázat, že stále ještě neřekli své poslední slovo.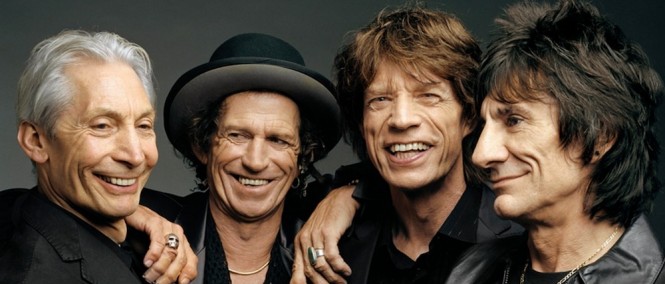 Na desce Blue & Lonesome je mi sympatických několik věcí, především to, že nahrávka vznikla během pouhých tří dnů. Také se mi líbí vybraný hudební materiál. Někoho možná zklamalo, že se nejedná o původní stounovské skladby. Mně to nevadí, dokonce si myslím, že po všech těch žánrových kotrmelcích a nasávání všemožných hudebních vlivů musel zákonitě přijít návrat k tomu, z čeho pánové vyšli, a tím je blues. A to Rolling Stones vždy uměli interpretovat na výbornou.
Hudba obsažená na desce vrací posluchače někam do dávných dob, v nichž se chicagské blues stalo jedním ze zdrojů, z nichž kvasilo to úžasné hudební podhoubí počátku 60. let. Pánové přistupují k vybraným skladbám s pokorou, ale na druhou stranu s přehledem zkušených mazáků, kteří již nikomu nepotřebují nic dokazovat. A když zjistí, že shodou náhod natáčí ve stejném studiu nový materiál sám Eric Clapton, druhdy jeden z hlavních věrozvěstů bluesové hudby v Anglii, tak slovo dá slovo a o zajímavého hosta ve dvou písních je postaráno.
Samotná hudba je velice příjemná a ve mně, fanouškovi mnohem mladšímu než nejmladší člen skupiny, vyvolává pocit, že takhle nějak to mohlo vypadat v počátcích jejich hudebního snažení. Těžko vyzdvihovat nějakou ze dvanácti písní, ale určitě jisté kouzlo pro mě má titulní kousek Blue And Lonesome a samozřejmě Dixonovo I Can't Quit You Baby, a to nejen pro spojitost s mými oblíbenými Led Zeppelin. A vysloveně si užívám táhlá blues All Of Your Love a Little Rain.
Problém je, jak desku ohodnotit. Příjemně se poslouchá, neobsahuje žádný rušivý prvek, ale přesto ve svém hodnocení zůstanu před branami absolutoria. Vyšší hodnocení si nechám na novou desku s původním materiálem. Snad se ještě dočkám.
A vypadá to, že jsem se dočkal. Za pár dní vychází nové studiové album Rolling Stones s novým, původním materiálem. Kdo by to řekl, že ještě v roce 2023 staří pánové překvapí.
Skladby:
01. Just Your Fool
02. Commit A Crime
03. Blue And Lonesome
04. All Of Your Love
05. I Gotta Go
06. Everybody Knows About My Good Thing
07. Ride 'Em On Down
08. Hate To See You Go
09. Hoo Doo Blues
10. Little Rain
11. Just Like I Treat You
12. I Can't Quit You Baby
Obsazení:
Mick Jagger – lead and backing vocals, electric and acoustic guitar, keyboards, harmonica, shaker
Keith Richards – electric and acoustic guitar, vocals, piano
Charlie Watts – drums and backing vocals
Ronnie Wood – electric, slide and pedal steel guitar, dobro
Blue & Lonesome
The Rolling Stones
Blues rock
Polydor
2016
CD
12