CD RCA – 82876760302  /2005/
Premiata Forneria Marconi jsou vrcholnými představiteli italského progresivního rocku a jejich debutové album psalo dějiny. Přineslo minimálně dva obrovské hity a stalo se skutečným milníkem žánru, na který přísahají fanoušci napříč generacemi. Ale pěkně popořádku… 
Na ploše necelých pětatřiceti minut se nachází sedm štychů a měkkounký úvod Introduzione se jen velmi zvolna překlopí do nesmrtelné Impressioni di settembre. Tenhle šlágr patří k těm od PFM nejznámějším a je to jeden z mých nejoblíbenějších songů vůbec. Pomalu si buduje atmosféru a graduje nádhernou, posmutněle působivou melodií doprovázenou hromobitím bicích nástrojů. Ten klávesový motiv je parádní a člověku nezbyde, než před takovou krásou a přímo učebnicovým příkladem symfonického progresivního rocku smeknout kulicha.
Jeden hit končí, druhý začíná. Přípitek! Slavíme! È festa! Takřka instrumentální energická hříčka ohromí precizně odehranými party a překypuje radostí ze hry a pozitivní atmosférou. Nechybí ani pořádná porce nadsázky a tak není divu, že se z ní stal evergreen, který nemůže chybět na žádném koncertě.
Nebesky sladká Dove… quando… (parte I) už opět objímá náručí plnou smutku a melancholie. Její pohádková melodie mě odnáší do říše fantazie a tak stačí zaklonit hlavu, přivřít oči a oddat se tónům a snění…
…ze kterého mě vytrhne následující, la-hůd-ko-vá instrumentálka Dove… quando… (parte II). Šest minut dlouhej hudební orgasmus s jazzovým feelingem v závěru skladby. Předposlední La carrozza di Hans trochu klame téměř hard rockovým entrée, ale vzápětí i ona sklouzne do té příjemně relaxační polohy. Nesmělý vokál, přednášený téměř šeptem uvolní místo virtuozní akustické kytaře, flétně a dynamičtějších pasáží člověk se dočká až v závěrečné třetině skladby.
A je tu finále – Grazzie davvero. Drnkání do strun a sugestivní zpěv vybízí k dalšímu výletu do říše fantazie, ale najednou přichází nečekaný zvrat a do hry vstoupí dechový big band! Řinčící plechová kavalerie se šine v tříčtvrtečním taktu, trochu klopotně, neobratně, ale zní to velkolepě a v některých pasážích se to blíží moderní vážné hudbě. Fanfárka žesťů v samotném závěru písně jako kdyby vypadla z nějakého westernu (spaghetti rock), jenže to už celé album – bohužel – neodvratně končí…
Původní vinyl vyšel u labelu Numero Uno, který pohotově zareagoval na zvýšenou poptávku a chrlil na trh další a další reedice. Je tedy snadno k sehnání a dá se pořídit za pár €uro. Podobné je to i s cédéčky, kterých bylo vydáno mraky a nejsou nikterak drahá. To moje je z roku 2005, v plastové krabce a čtyřstránkovým bookletem, obsahujícím tracklist, texty a sestavu.
SKLADBY:
1. Introduzione – 1:09
2. Impressioni di settembre – 5:44
3. È festa – 4:52
4. Dove… quando… (parte I) – 4:10
5. Dove… quando… (parte II) – 6:01
6. La carrozza di Hans – 6:46
7. Grazie davvero – 5:51
SESTAVA:
Mauro Pagani – flauto, ottavino, violino, cori
Flavio Premoli – organo Hammond, pianoforte, piano a puntine, clavicembalo, mellotron, moog, voce (3, 7), cori
Franco Mussida – chitarra elettrica, chitarra acustica, chitarra 12 corde, mandoloncello, voce (2, 4, 6), cori
Giorgio Piazza – basso, cori
Franz Di Cioccio – batteria, percussioni, moog, aggeggi, cori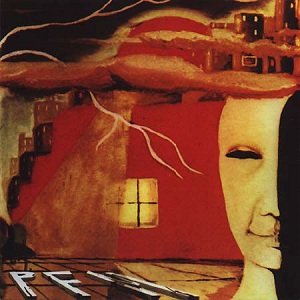 Storia Di Un Minuto
Premiata Forneria Marconi
progressive rock
Numero Uno
1972
LP
7
CD - RCA, 2005