Mojím uhlom vnímania patrí Johannes Luley k tým muzikantom, skladateľom, aranžérom a predovšetkým hľadačom vyjadrovacích možností, akých vo svete sofistikovanej rockovej hudby nie je zase až tak veľa. Asi nie je workoholik typu Stevena Wilsona či Clive Nolana, ale pomaly a iste za sebou zanecháva stopu veľmi zaujímavej tvorby, aspoň pre tých, čo sa o ňu začnú aktívnejšie interesovať.
Pozoruhodná "Yesovská" jednorázovka Moth Vellum, dva sólové albumy s rôznorodou hudobnou orientáciou (prvý je reminiscenciou na Olias Of Sunhillow Jona Andersona, ten druhý, Qitara, je nevšednou variáciou gitarového hrania vo "fusion" subžánri) a tri albumy Perfect Beings, toto všetko sú markantné dôvody, prečo ma tento človek v nekonečnej záplave rockovej hudobnej produkcie zásadne zaujal.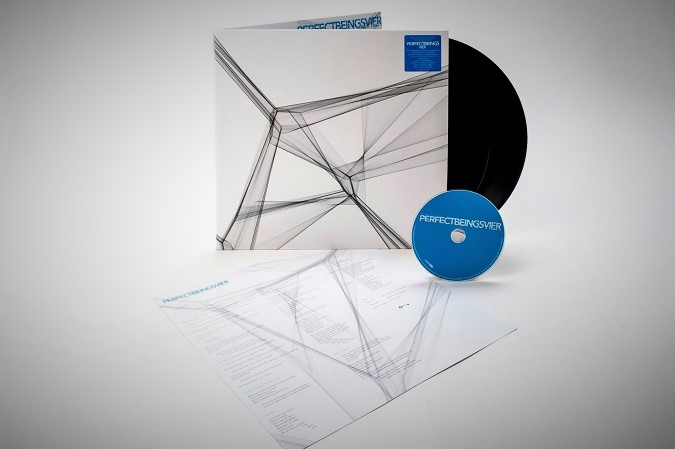 Ambicióznosť tretieho albumu tejto skupiny je prirodzená a nespochybniteľná. Nazvať ju Vier sa môže javiť v prvom momente nezvyčajné, ale má to svoju logiku. Johannes Luley je pôvodom rodák z Nemecka a termín "štyri" sa vzťahuje ku štyrom dlhým kompozíciam, ktorých jasnou koncepčnou inšpiráciou je (pre mnohých kontroverzný) epos legendy Yes – Tales From Topographic Oceans. Perfect Beings však bola regulárna kapela a jej definitívnemu výrazu dáva tvár nielen gitarová (na tomto albume aj basgitarová) hra Johannesa Luleya, ale aj hlasový rozsah a farba spevu Ryana Hurtgena i rozmanite farebná hra klávesistu Jesse Nasona…
Všetky štyri kompozície sa svojím rozsahom blížia ku 20 minútovej hranici a sú formálne členené do kratších hudobných útvarov, pričom si však udržiavajú celkovú kompaktnosť.
Štvordielna Guedra predstavuje najprirodzenejšiu kontinuitu s tým, čo kapela vytvorila na prvých dvoch albumoch, trblietavé harmónie, anjelské vokály (niekedy mám fakt pocit, ako keby sa Paul McCartney pustil do progresívneho rocku), éterická atmosféra a krásny saxofón v záverečnej Enter The Center.
Taktiež vo štvordielnej The Golden Arc sa atmosféra výraznejšie mení, je viacej "klasicky" symfonická a možno tu aj vystopovať odkazy trebárs na King Crimson z éry Larks' Tongues in Aspic, či avantgardný jazz-fusion dajme tomu v podaní Mahavishnu Orchestra. Všetko je to o našich hudobných vedomostiach, či miere napočúvaného. Globálne by som epos The Golden Arc označil za najambicióznejšiu kompozíciu albumu Vier.
Päťdielna Vibrational začína štruktúrou elektronickej slučky, ako od Briana Ena, neskôr prejde do tajomnejšej, patetickej polohy a záver (Insomnia) opäť istým spôsobom upokojí bohato rozkošatenú a členitú kompozíciu.
Anunnaki je taktiež zložená z piatich parciálnych útvarov, striedajú sa tu dynamické a komornejšie pasáže, ale celkové vyznenie eposu zase viac pripomenie spôsob skladania a aranžovania kapely z obdobia prvých dvoch albumov.
Plocha vyše 72 minút, nespočetné množstvo motívov, emócii a hudobných nálad – to je celkom nepochybne beh na dlhú trať aj pre otrlého poslucháča sofistikovanej hudby. Album Vier vyšiel začiatkom roka 2018, ale silný vzťah k nemu som si budoval postupne, každým ďalším vypočutím. Nebolo to prvotné euforické nadšenie, ako viac/menej v prípade prvých dvoch albumov Perfect Beings. Možno jeho osud bude obdobný, ako v prípade jeho "ideovej" predlohy Tales from Topographic Oceans, teda časť verejnosti ho nie celkom prijme, ale je tiež možné, že pre viacerých hľadačov neštandardných rockových ambicióznych diel bude časom aj monumentom…
SKLADBY:
01. Guedra – A New Pyramid (4:55)
02. Guedra – The Blue Lake of Understanding (2:55)
03. Guedra – Patience (4:23)
04. Guedra – Enter the Center (6:09)
05. The Golden Arc – The Persimmon Tree (7:53)
06. The Golden Arc – Turn the World Off (2:14)
07. The Golden Arc – America (1:52)
08. The Golden Arc – For a Pound of Flesh (4:49)
09. Vibrational – The System and Beyond (6:51)
10. Vibrational – Mysteries, Not Answers (2:49)
11. Vibrational – Altars of the Gods (3:27)
12. Vibrational – Everywhere At Once (1:40)
13. Vibrational – Insomnia (3:31)
14. Anunnaki – Lord Wind (2:04)
15. Anunnaki – Patterns of Light (3:14)
16. Anunnaki – A Compromise (5:42)
17. Anunnaki – Hissing the Wave of the Dragon (4:12)
18. Anunnaki – Everything's Falling Apart (3:30)
ZOSTAVA:
Ryan Hurtgen – lead & backing vocals, piano, keyboards, Tibetan singing bowls (9-13)
Johannes Luley – guitar, bass, synth, organ (9-13), percussion (5-8), strings (14-18), piano (9-18), backing vocals, arrangements, production & mixing
Jesse Nason – keyboards, synth, Melloton, electric piano
+
Robin Hathaway – backing vocals
Christina LaRocca – backing vocals (5-13)
Ben Levin – drums, percussion, bells, kalimba (1-4)
Max Kaplan – sopranino & baritone saxophones (1-4), alto sax & clarinets (5-8), tenor sax (14-18)
Dave Richards – trumpet, flugelhorn & trombone (14-18)
Yanran He – erhu (14-18)
Yuki Yasuda – koto (14-18)
Gina Luciani – flutes (5-8)
Jay Mason – oboe (5-8)
Amit Sharma – tabla (5-8)
David Henry – cello & viola (5-8)
Frederic Doumbe – bass (17)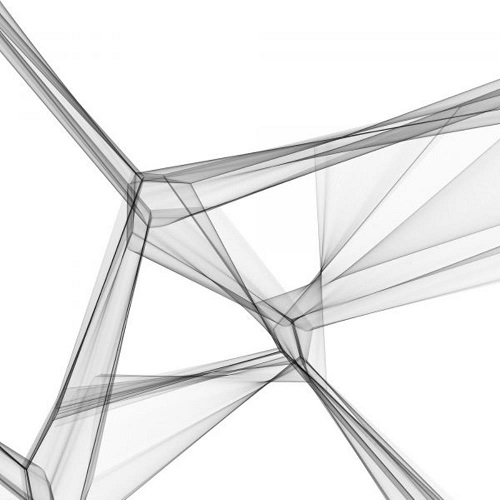 Vier
Perfect Beings
Prog Rock
Inside Out Music
2018
CD, LP
4