Deep Purple jsou více než čtvrt století uznávanou kolosální kapelou a jejich členové patří k nejznámějším hudebníkům našeho věku. I jméno Ian Gillan bývá často skloňováno, nejvíce pochopitelně s jeho mateřským bandem. O tom, že má zpěvák i nějakou kariéru sólovou, se dnes už moc nemluví, jelikož jeho smluvní podmínky jsou napevno vázány právě na Deep Purple. Ale vždy tomu tak nebylo, jelikož v mládí v jeho žilách, i tepnách Ritchie Blackmora, kolovalo hodně horké krve. Kvůli různým rozmíškám a nesnášenlivému chování kytarové primadony (i když, pravda může být všelijaká), se v půli let sedmdesátých se svými "kamarády" rozloučil.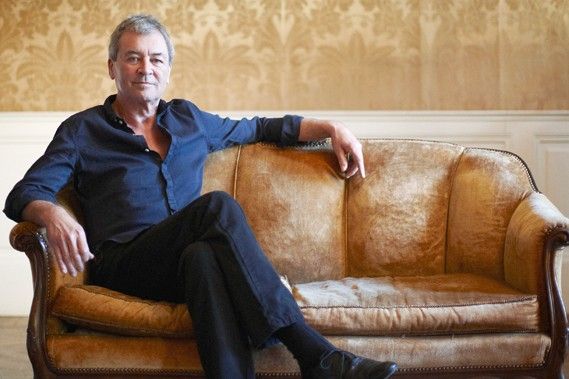 Velice rychle postavil na vlastní nohy svůj nový band a během několika let stihl vydat devět velice zajímavých alb. Ty první patřili k nejpřekvapivějším, to když se na nich Gillan vydal cestou jazzu a fusion. Na dalších se už napevno vrátil k původní rockové formě a tradici. Nahrávky z přelomu let sedmdesátých a osmdesátých jsou právě takové, některé povedenější, některé řekněme méně dotažené.
Po znovuobnovení značky Deep Purple s comebackem Perfect Strangers a dalších rozbrojích následoval druhý odchod a Gillan vydal dvojici desek koketujícími s hard'n'heavy. Po konečném vypořádání se s Blackmorem byl Gillan v Deep Purple ukotven natrvalo a tento stav trvá do dnešních dnů. Občas však má potřebu světu zdělit i něco výrazně svého, čehož důkazem je nahrávka z roku 2009, která je prakticky nejvíce odlišná od všeho, co kdy sólově i s kapelou ukuchtil. Jde totiž o dokonalou world music, přesněji řečeno spíš fusion music. Neskutečně pestrá deska dýchá snad všemi možnými odstíny, barvami a styly, které může člověk v současné muzice objevit. Naloďme se tedy společně s Ianem Gillanem a jeho partou na loď zvanou One Eye To Morocco a proplujme vodami, do kterých tento zajímavý projekt prostřednictvím této desky zavítal.
Jak jsem už naznačil výše, máme tady co do činění s deskou neuvěřitelně pestrou. Africké motivy odstartují titulní kus One Eye To Morocco, jehož atmosféru podporují jak decentní perkuse, tak jemný zábal smyčců. Vše drží pohromadě skvěle sejmutá baskytarová stopa a něžný Gillan. Pojďme dále. Přeskočíme průměrnou skladbu další a dostáváme hravé fusion s lehkým odérem latino prvků vykukující zpoza třetí Don't Stop. World music prezentuje Change My Ways a aby těch stylových kotrmelců nebylo málo, pátá skladba Girl Goes To Show se pro změnu prezentuje jako reggae. Do blues si hrábne Better Days a s moderními postupy a programingem si potyká Deal With It. A podobně by se vlastně dalo pokračovat až do konce.
Tento na první pohled šílený kočko-pes ovšem funguje naprosto dokonale a diváka ta směska skladeb z různých hudebních odvětví nenudí ani vteřinu. Gillan se na desce obklopil pro našince ne příliš známou partou muzikantů a světu představil svůj pohled na muziku, jako na svébytné umění s velkou duší a otevřeným srdcem.
SKLADBY:
01. One Eye To Morocco (Gillan/Morris)
02. No Lotion For That (Gillan/Morris)
03. Don't Stop (Gillan/Appleby)
04. Change My Ways (Ian Gillan)
05. Girl Goes To Show (Gillan/Morris)
06. Better Days (M. L. Jackson)
07. Deal With It (Gillan/Morris)
08. Ultimate Groove (M. L. Jackson)
09. Sky Is Falling (Gillan/Morris)
10. Texas State Of Mind (M. L. Jackson)
11. It Would Be Nice (Gillan/Morris)
12. Always The Traveller (Gillan/Morris)
NOTES:
Basic tracks recorded at Metalworks Studios, Mississauga, Ontario, Canada.
Additional recording at Psychotropic Studios, Dundas, Ontario, Canada.
Recorded March/June 2008.
Produced, mixed and mastered by Nick Blagona.
SESTAVA:
Ian Gillan – vocals
Michael Lee Jackson – guitars
Rodney Appleby – bass
Howard Wilson – drums
Steve Morris – guitars
Joe Mennonna – saxophones
Lance Anderson – Hammond organ
Jesse O'Brien – keyboards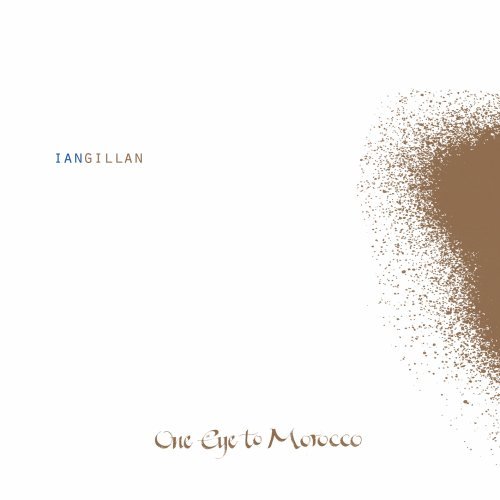 One Eye To Morocco
Ian Gillan
Fusion
Ear Music
2009
CD, LP
12