Věčná škoda takového kytaristy, jakým byl Gary Moore. Když si člověk uvědomí, kolik fantastických desek mohl ještě složit a nahrát, obzvlášť při potenci, jakou ve svém zralém věku vykazoval, věčná škoda. Ač nejsem celým srdcem bluesman a tento styl poslouchám pouze okrajově, produkce střapatého Ira si mě v posledních letech získává čím dál častěji. Onehdy jsem dostal nápad, podívat se na zoubek i posledním dvěma nahrávkám, která z jeho pera vyšli a už navždy zůstanou těmi studiově skutečně posledními.
Bad For You Baby je ta správná trefa do černého. Doporučil bych ji každému milovníkovi blues, každému, kdo by chtěl s Garym začít, nebo jen pokračovat v doplňování fonotéky. Jelikož tato nahrávka je plně konkurence schopna a k Mooreovým pomníkům typu Still Got The Blues, nebo následovníkovi After Hours se přibližuje na dostřel. Obsahuje jak drsné blues rockové štychy – úžasnou vypalovačku Bad For You Baby, rychlostní spurt Down The Line, sevřený těžkotonážní riffostroj Umbrella Man, či bytelné boogie Mojo Boogie – tak i znělým Moorovským kytarovým "úhozem" vyprávěné citovky jako Holding On, I Love You More Than You'll Ever Know, nebo Trouble Ain't Far Behind.
Obaly Garyho alb nikdy nepřekypovaly přehnanou invencí, ani neskýtaly přílišnou potěchu oku. Svou poslední LP ovšem "vycajchnoval" vskutku povedenou obálkou. Zahalil ji, jak jinak, do bluesové modré, na jejímž pozadí se mistr se svým nástrojem sklání pod náporem dešťových kapek. Krása. Stejná, jako samotná hudba na Bad For You Baby.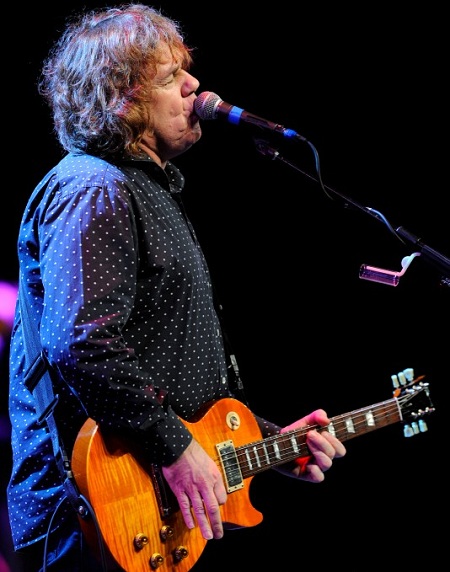 SKLADBY:
01. Bad For You Baby (Gary Moore) 2:55
02. Down The Line (Gary Moore) 2:55
03. Umbrella Man (Gary Moore) 3:36
04. Holding On (Gary Moore) 3:45
05. Walkin' Thru The Park (McKinley Morganfield) 2:58
06. I Love You More Than You'll Ever Know (Al Kooper) 10:34
07. Mojo Boogie (J. B. Lenoir) 3:34
08. Someday Baby (McKinley Morganfield) 3:35
09. Did You Ever Feel Lonely? (Gary Moore) 6:10
10. Preacher Man Blues (Gary Moore) 5:53
11. Trouble Ain't Far Behind (Gary Moore) 9:34
SESTAVA:
Gary Moore – vocals, guitar, harmonica
Vic Martin – keyboards
Pete Rees – bass
Sam Kelly – drums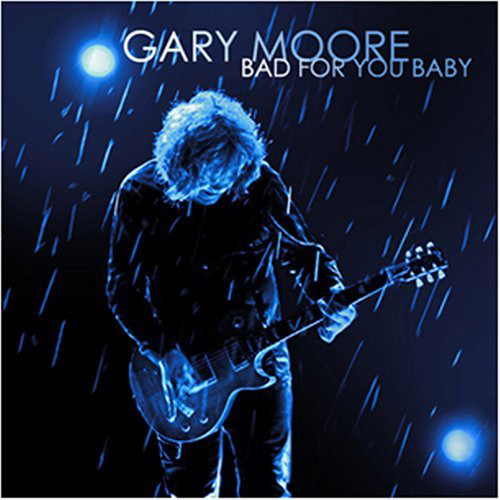 Bad For You Baby
Gary Moore
Blues Rock
Eagle Records
2008
CD, LP
11