Jethro Tull, 2. 7. 2022, Amfiteátr pod Turoldem, Mikulov
Když jsem před lety odjížděl ze Slavkova plný dojmů z koncertu skupiny Jethro Tull, řekl jsem si, že to asi bylo poslední vystoupení této famózní skupiny, které jsem absolvoval. Přece jenom platí třikrát a dost. A vývoj mi vlastně dával za pravdu, neboť Ian Anderson nakonec skupinu rozpustil a věnoval se pouze sólové kariéře. Slavkovský koncert zůstal pro mě poslední vzpomínkou na živé setkání s čarokrásnou hudbou Tull.
Vše nakonec dopadlo jinak, než jsem předpokládal. Legendární skupina byla obnovena, a dokonce počátkem letošního roku spatřilo světlo světa nové album s názvem The Zealot Gene. Absence Martina Barreho mě sice zamrzela, ale jelikož se mi nová deska celkem líbí, informace, že skupina 2. července zahraje v Mikulově, vlastně pár kilometrů od mého bydliště, mě nenechala chladnou.
Koncert v sedm hodin večer zahájilo uskupení Flamengo Reunion Session, které připomnělo 50 let od vydání desky Kuře v hodinkách. Z původní sestavy, jež se podílela na vzniku jedné z nejlepších desek naší rockové hudby, byli na pódiu dva poslední mohykáni, kytarista Pavel Fořt a baskytarista Vladimír "Guma" Kulhánek. Ty na bicí doprovodil Jiří "Zelí" Zelenka, na saxofon Vladimír "Boryš" Secký a na Hammond B3 hrál a také skvěle zpíval Jan Holeček. Hrálo se něco z Kuřete, sem tam nějaké covery, ale na publiku bylo vidět, že přišlo především na hlavní hvězdu.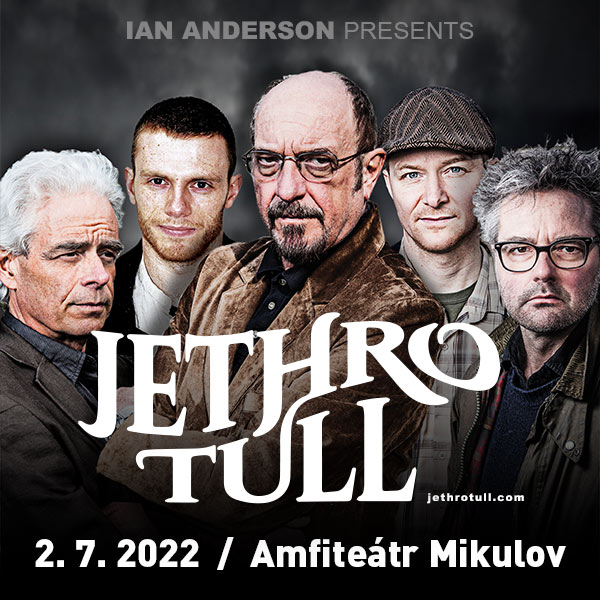 Jethro Tull nastoupili na pódium lehce po půl deváté a provedli nás celou svou čtyřiapadesátiletou historií, na čemž nic nemění ani fakt, že jediným pamětníkem jejich začátků je pouze kapelník Ian Anderson.  Úvodní Love Story z prvního alba sice ukázal, že hlavní hvězda má ty nejlepší pěvecké časy za sebou, ale o to více jsme si mohli užívat jeho famózní hru na příčnou flétnu. V průběhu koncertu dokonce Andersonovi pěvecky vypomáhal kytarista Joe Parrish. To však nebyla jediná změna oproti mým předchozím setkáním s Jethro Tull. Po celou dobu Anderson hrál pouze na flétnu, takže kapela kvůli absenci akustických kytar zněla velice tvrdě. Díky tomu známé písně vyzněly až nezvykle. To neznamená, že by to bylo špatné, ne, bylo to pouze jiné a musím se přiznat, že se mi to hodně líbilo.
Když pominu povinné skladby jako Aqualung, Songs From the Wood a Too Old to Rock 'n' Roll, Too Young to Die, tak dost mě potěšila skladba Clasp z desky The Broadsword and the Beast a následující připomínka alba A, píseň Black Sunday. Poté krysař spustil Bachovo Bourrée a publikum bylo jeho. Mám dojem, že kdyby zahrál cokoli, a tím myslím i věci typu Ovčáci, čtveráci, tak bychom mu to sežrali i s navijákem.
Jediné, co bych asi koncertu vytknul, je délka. Přece jenom, hodina a čtvrt mohla některé diváky zklamat. Ale možná bylo nutno dodržet určitý čas, přece jenom mikulovský amfiteátr je v obydlené části města. I přes tuto drobnou výtku jsem si koncert užil a ještě dlouho mi v uších zněla přídavková skladba Locomotive Breath.
P.S. Zde se nachází Jethro Tull setlist ze soboty 2. 7. 2022.