CD AMS Records – AMS 194 CD  /2011/
Album Summereve z roku 2011 je posledním z cyklu "SeasonCycle Suite" a jak už název napovídá, jde o vyvrcholení série čtyř symphonic rockových alb, věnovaných neměnnému koloběhu čtvera ročních období. Jeho podtitul Part 1 je sice trochu zavádějící, ale je tomu skutečně tak. Zuffanti totiž začal čtyřkou Springsong (2002), pokračoval trojkou Winterthrough (2008) a přes dvojku   Autumnsymphony (2009) se konečně dopracoval aj k té jedničce…
Já osobně to pořadí vůbec neřešil a začal "ledovou královnou". Pak jsem si koupil předmětné Summereve a letos z kraje roku i přepracovanou verzi alba Springsong. No a na tu "podzimní symfonii" snad taky jednou dojde. Ony jsou to totiž opravdu pěkný desky nejen po stránce obsahové a zvukové, ale i svým zpracováním. Všechno rozkládací vinyl repliky s obsáhlými booklety, které jsou plné interesantních ilustrací a fotek. Prostě parádní kousky do sbírky CD s účastí jedné z nejvýznamnějších osobností současné italské scény, maestra Fabia Zuffantiho.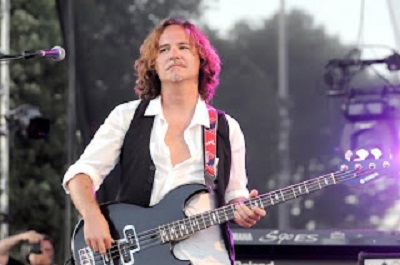 Ne, že bych žral vše, na co sáhl a jeho experimenty s elektronikou, nebo popem jsou mi cizí. Ovšem jak jde o alba se symphonic progem, má mě na lopatě a poskakuju za ním, jak potkan za píšťalkou. A je jedno, jestli mi hrajou zrovna Finisterre, La Maschera di Cera, La Curva di Lesmo, L'ombra della Sera, nebo v roce 1996 založení Höstsonaten…
Materiál na Summereve složil Zuffanti, ovšem s jeho finálovou podobou mu pomáhal Luca Scherani. Ten aranžoval party pro flétnu, hoboj a smyčcovej kvartet, ale hlavně sestavil skutečnou baterii klávesových nástrojů. Ten výpis je skutečně impozantní a na výsledném produktu je to setsakramentsky znát. Jeho zvuk je opravdovou lahůdkou a jsem si jistej, že každej milovník vintage keys (à la Genesis) se u něj bude strejdelit blahem.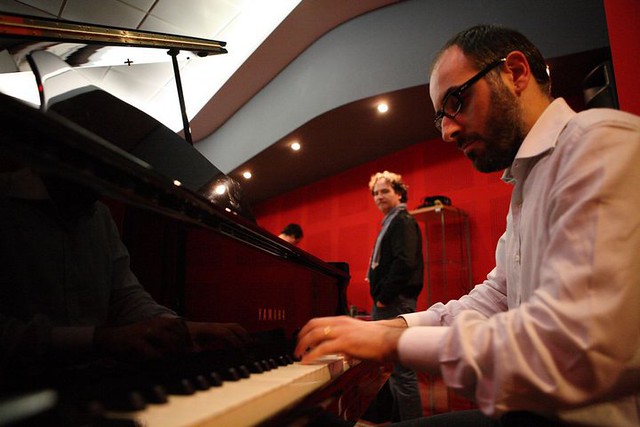 Není to však jen o klávesových erupcích. Komplet instrumentální album – jen s jedním krátkým recitativem – obsahuje i spoustu pastorálních pasáží a v některých chvílích působí až relaxačním dojmem. Podobně koncipované muziky je pochopitelně hromada, ale mě se vybavuje hlavně LP Introduction ex Cacophony, nebo Megadeth kytaristy Marty Friedmana. Někdy jsou ty asociace a myšlenkové pochody vskutku nevyzpytatelné.
Album Summereve má rovnejch 44 minut a obsahuje osm stop, z nichž nejdelší je úvodní, jedenáct minut dlouhá a do šesti kapitol rozepsaná Season's ouverture, která obsahuje motivy jak z desky samotné, tak z celého cyklu. V části nazvané The last shades of winter je slyšet jeden z leitmotivů placky Winterthrough a strofy La route pour Finistère se závěrečnou Springtheme připomínají album Springsong. Tím nechci říct, že by se snad Zuffanti začínal opakovat, chraň bůh. Jsou to spíš reminiscence na příjemně strávené chvíle, nebo setkání se starým známým. S takovým, se kterým jste se dlouho neviděli, ale hodně jste toho spolu prožili a pokaždé si máte co říct.
Předehra je opravdu vzrušující, ovšem následující symphonic rocková parádnice  Glares of light skýtá dostatek prostoru na to, abych si zas trochu odfrknul. Piano, smyčcovej kvartet a přizvukující flétna by člověka uspaly, ale někdy od konce třetí minuty začíná pomalu přituhovat a navazující, trochu bombastické hlavní téma je prostě vy-ni-ka-jí-cí. A co teprve večerní tanec, Evening dance. Pumpující basa, prastaré varhany, tubular bells a především neskutečně chytlavé melodie z ní dělají adepta na nejlepší kus celé kolekce. Najednou to jde ráz na ráz a než se naději, jsem na moři. On the sea. Přechod mezi oběma skladbami je naprosto plynulej a tak nepoznám, kdy jedna končí a druhá začíná. Atmosféra druhé jmenované je však daleko klidnější a připomíná podvečer s dlouhými stíny a barevnými loďkami houpajícími se na mořských vlnách. V závěru skladby už je to díky sólovému hoboji téměř ukolébavka a vládu přebírá noc s hvězdnou oblohou, Under stars. Půvabná věcička s akustickou kytarou, pianem, flétnou, hobojem a již zmíněným krátkým recitativem v italštině. Škoda, že jsou letní noci tak krátké, protože tohle by se dalo poslouchat do aleluja.
Následující Blackmountains srší energií a její nástup má téměř hardrockové parametry. Jenomže už o chvilku později převezmou otěže perkuse s akustickou kytarou a tak to připomíná ohnivé flamenco, včetně nezbytného – a spalujícího – houslového sóla. První tři minuty předposlední Prelude of an elegy mají v sobě něco z kapel typu Tangerine Dream, nebo (když už jsme v Itálii) Sensations' Fix, a to díky hypnotickému rytmu a líně se převalujícím chuchvalcům planetárních mlhovin. Její vyvrcholení je však ukázkové a tvoří dokonalé předmostí pro vpád závěrečné, hromobitím a provazy deště provázené Edge of summer. Symfonickému majstrštyku s tunami Minimoogu a táhlými, patřičně epickými kytarovými sóly.
Nic naplat, ale tohle je oslava léta a mě, fanouškovi epického symphonic progu poskakuje herzna radostí. Tohle je muzika podle mého gusta a tak album Summereve řadím těsně za Winterthrough. Tomu jsem nadělil pětku, tak tady to bude přesně za čtyři a půl…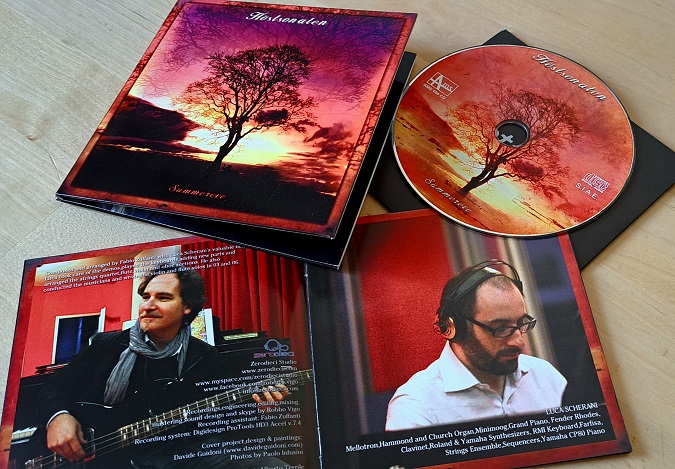 SKLADBY:
1. Season's ouverture  (10:51)
I. Rite of summer
II. In the rising sun
III. The last shades of winter
IV. A church beyond the lake
V. La route pour Finistère
VI. Springtheme
2. Glares of light  (7:24)
3. Evening dance  (4:12)
4. On the sea  (4:20)
5. Under stars  (3:17)
6. Blackmountains  (4:07)
7. Prelude of an elegy  (4:07)
8. Edge of summer  (5:39)
SESTAVA:
Fabio Zuffanti: Bass guitar, Moog Taurus bass pedals, acoustic guitar, tambourine, tubular bells
Luca Scherani: Mellotron, Hammong and Church Organ, Minimoog, Grand Piano, Fender Rhodes, Clavinet, Roland & Yamaha Synthesizers, RMI Keyboard, Farfisa, Strings Ensemble, Sequencers, Yamaha CP80 Piano
Maurizio Di Tollo: Drums, Congas, Tambourine
Matteo Nahum: Acoustic, lead electric, 12 strings, classical & rythm guitars, nose
Fausto Sidri: Didjeridoo, Percussion (Zills, Darbouka, Dumdum, Kajon, Djembe)
Joanne Roan: Flute
Luca Tarantino: Oboe
Formus String Quartet:
Sylvia Trabucco: Violin
Alessandra Dalla Barba: Violin
Ilaria Bruzzone: Viola
Chiara Alberti: Cello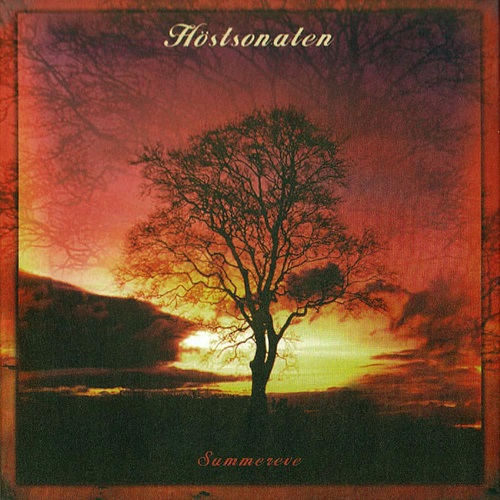 Summereve (Part I Of SeasonCycle Suite)
Höstsonaten
Prog Rock
AMS Records
2011
CD
8
CD AMS Records – AMS 194 CD /2011/