Alba, na kterých Peter Hammill spolupracoval s jinými umělci, byla a jsou vždycky zajímavá. Už jen proto, že člověk netuší, co přesně na něj vykoukne. Někdy i vybafne. Ať už to byla např. méně známá spolupráce s japonským umělcem Ayuo Takahashim na albu Songs From A Eurasian Journey (1997), nebo tato více známá spolupráce s bratrem slavnějšího Briana Ena, s Rogerem Enem. 
Jak hodinové album Stanovená hodina vzniklo?
Roger Eno hodinu improvizoval 1. dubna 1999 mezi 13. až 14. hodinou. Peter Hammill také tu hodinu ten den zase ve svém studiu improvizoval. Jak byl s Rogerem domluvený. Předem se jen dohodli, jak vyloženě začnou (akord D moll) a kam je vítr odfoukne, bylo už ve hvězdách. Ve výsledku se pak obě nahrávky spojily bez nějakého velkého zasahování do toho, co oba vytvořili a vzniklo tak naprosto ojedinělým, improvizačním způsobem zajímavé dílko opět těžko zařaditelné, co se žánrů týče.
Takže, těžká otázka: Jak album popsat?
Krátké instrumentálky. Není to ani moc romantické, ani ponuré. Kupodivu. Hodně kláves, klavíru, trocha Hammillovy lehce roztřepeně psychedelické kytary a ve výsledku si ambient podává ruku s… s instrumentální improvizační moderní klavírní vážnou hudbou, připomínající ve výsledku spíše Clauda Debussyho nebo Fryderyka Chopina než progrockovou nebo rockovou nahrávku. Tu nepřipomíná vůbec. Pokud znáte album Petera Hammilla s Guyem Evansem Spur Of The Moment (koupil jsem ho jako CD v Londýně v roce 1997 za nekřesťanské peníze vzhledem k tehdejšímu kurzu libry) – tak tomu se to podobá… Kdo je otevřený tak trochu New Age hudbě, která není přímo optimistická a nebude očekávat rozjuchaný rock´n´roll nebo dunivý hardrock, toho by album mohlo zaujmout. Mimochodem, hudba zní také dost filmově – v artovém snímečku nebo i v nějakém napínáku si ji dovedu klidně představit. V žádném případě ji ale nepovažuju za nějakou "vyšší hudbu pro vyvolené, kteří jediní ji dokážou pochopit".
Váhám mezi třemi/čtyřmi hvězdičkami z pěti… Kroť se Honzo! Tak dávám nakonec v rámci objektivity spíš za tři. I když za originální nápad, JAK tohle aprílové album vytvořit, bych nejraději bod přidal…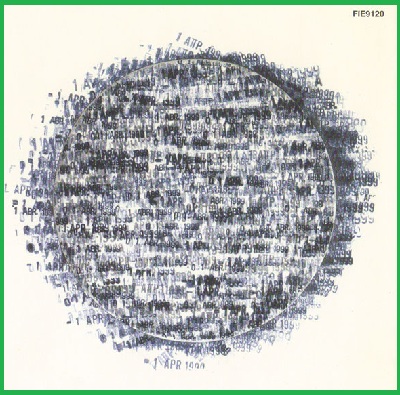 SKLADBY:
01. Up (2:33)
02. Are They (2:01)
03. Your Heart (5:57)
04. And Let This (2:25)
05. Wise Men (4:00)
06. So How (1:43)
07. To Know (1:40)
08. Fools (3:32)
09. In (1:14)
10. Where (2:59)
11. To Tread (2:01)
12. Fool Rush (2:56)
13. Fear (3:22)
14. Open (1:34)
15. Never (3:36)
16. Rush In (0:57)
17. But (3:11)
18. In Love (5:12)
19. Angels (5:02)
20. Fall (4:09)
SESTAVA:
Roger Eno – keyboards
Peter Hammill – guitars, keyboards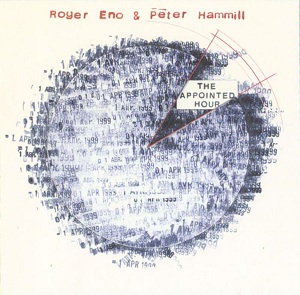 The Appointed Hour
Roger Eno & Peter Hammill
Experimental, Ambient
Fie! Records
1999
CD
20