CD Bella Casa – CASA10CD  /2007/
Raritka pro fanoušky italskejch soundtracků a skupiny Goblin, i když zrovna tahle deska do její diskografie nepatří…
Claudio Simonetti s Goblin se sice zúčastnili nahrávání, ale výhradním autorem hudby je uznávaný skladatel, pianista a zároveň Claudiův otec, Enrico Simonetti. Ve zcela jiných hudebních vodách plavající Goblin mu pomohli pouze ve studiu a svůj nejzřetelnější otisk zanechali ve skladbě Drug's Theme, která se od těch ostatních výrazně liší. Podle dostupných zdrojů toho kapela nahrála víc, ale přesnější informace nejsou k dispozici a nejspíš už ani nikdy nebudou.
Gamma je soundtrackem ke stejnojmenné sci-fi sérii, která měla na obrazovkách italské státní televize RAI 1 premiéru v říjnu 1975. Hlavní zápletkou čtyřdílného seriálu je transplantace mozku (vážně zraněný automobilový závodník dostane mozek popraveného vraha) a její, nejen etické důsledky. Režisérem byl Salvatore Nocita, v hlavní roli si zahrál Giulio Brogi a o hudební složku se postaral výše uvedený hudebník ze staré školy (ročník 1924) Enrico Simonetti.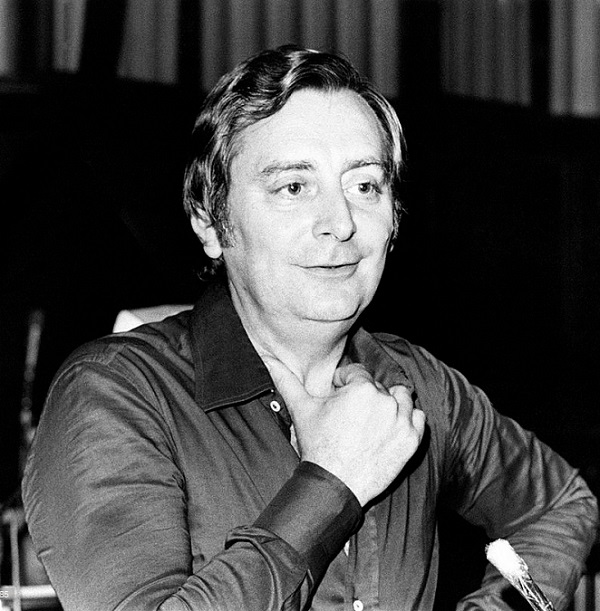 Singl se skladbami Gamma/Drug's Theme vyšel u labelu Cinevox v roce 1975 a o pár měsíců později (v lednu 1976) ho následovalo i velké, dvanácti položkové album. Jak si vedlo nevím, ale singl zabodoval a podařilo se mu dostat až na nejvyšší příčku italské hitparády. Paradoxně, zrovna on ukončil jedenáct týdnů trvající nadvládu rarášků Goblin a jejich nesmrtelného šlágru Profondo rosso.
Kompletní soundtrack má necelejch 35 minut, obsahuje dvanáct skladeb a nejlepší jsou hned ty první dvě. Ústřední melodie Gamma, se sladkobolnými smyčci a pěkně, byť posmutněle vyhrávajícím ságem a energická Drug's Theme. Nejrockovější věc na desce v hybném, šlapajícím tempu a s pregnantní baskytarou. Od třetí Oceano, až po osmou Amicizia jsou to příjemné, nevtíravé melodie s doprovodem smyčcového orchestru a melancholickou atmosférou. K bigbítu to má pořádně daleko a to, co slyším je filmová hudba s prvky jazzu, funky, nebo latina, ale nevadí. Skladbičky jsou to pěkné, melodické, výborně se poslouchaj a ještě líp se u nich relaxuje.
V akustické baladě (opět s nezbytným doprovodem smyčců) Amore e morte je poprvé slyšet vokál beze slov a fajn je i následující písnička Chi mi cercherà. Je to takovej dobovej popík se zpěvem nikde neuvedené dívčiny, ale má to svý kouzlo. Předposlední Black Jack připomíná Morriconeho a její melodie, spolu s velkolepým provedením by slušely jakémukoli westernu. Definitivní tečkou za albem je docela nenápadná a (s největší pravděpodobností) k závěrečným titulkům předurčená píseň Amico piano.
Původní album se dá sehnat docela snadno, ale s CD reedicí to bude slabší. Jediná, o které vím vyšla v roce 2007 zásluhou britského labelu Bella Casa (sublabel Cherry Red Records Ltd.) a dnes už bude špatně dostupná. Cédéčko je v klasickém jewel boxu a obsahuje osmistránkovej booklet s reprodukcí originálního obalu, tracklistem a průvodním slovem v angličtině od Christophera Evanse. Nechybí výpis seriálových herců a dvě čb fotografie – na jedné je Enrico Simonetti sólo a na druhé se synem Claudiem. O zvuku není potřeba se rozepisovat, protože ten je luxusní…
SKLADBY:
01. Gamma  2:30
02. Drug's Theme  3:57
03. Oceano  3:35
04. Invidia  3:09
05. Paoletta  2:33
06. Mascia  2:46
07. Amore mio non farmi  2:46
08. Amicizia  3:34
09. Amore e morte  2:24
10. Chi mi cercherà  2:43
11. Black Jack  1:44
12. Amico piano  2:45
SESTAVA:
Enrico Simonetti – piano, tastiere
Claudio Simonetti – organo, piano, clavinet, mini Moog
Maurizio Guarini – piano, clavinet, Moog
Agostino Marangolo – batteria, percussioni
Massimo Morante – chitarra
Fabio Pignatelli – basso
Gamma
Enrico Simonetti With Goblin
Soundtrack, Prog Rock
Cinevox
1976
LP
12
CD Bella Casa – CASA10CD  /2007/