CD Ricordi, BMG – MPCD00206
Po eponymním debutu a ještě téhož roku vyexpedovaném titulu Darwin! (1972) přišli Banco del Mutuo Soccorso o rok později s koncepčním albem Io Sono Nato Libero, což by se dalo přeložit jako "Narodil jsem se svobodný". Deska je postavená na silně politických a sociálně kriticky zaměřených (byť metaforických) textech, o čemž svědčí aj složitá a ne tak snadno přístupná hudba provázená tíživou atmosférou. Od posluchače tak vyžaduje trochu pozornosti, trpělivosti a otevřenou mysl, ale zas taková hrůza to není a po několikanásobné ochutnávce vyplave její skrytý půvab. Zkrátka a dobře, kdo si oblíbil první dvě desky BMS, slupne aj tuhle. On je to totiž pořád ještě art rock par excellence…
Vrcholem alba je úvodní, košatá a takřka šestnáct minut dlouhá masáž Canto Nomade Per Un Prigioniero Politico. Lament politického vězně, ve kterém se témata a nálady střídaj jak vyzábliny na přehlídkovejch molech. Od naléhavých pasáží, s naříkajícím Di Giacomem v hlavní roli po energické, Tarkus připomínající laufy. Jisté uvolnění přinese až klidnější část zhruba ve druhé třetině skladby. Bicí si daj pohov a dají vyniknout dvěma hostujícím hráčům na perkusní nástroje (Silvana Aliotta a Bruno Perosa), v jejichž víru se točí kouzelné propletence akustických kytar. U vokálu je cítit větší důraz na text, což je trochu na úkor melodické linky, ale zpěvu si člověk beztak užije jen v prvních sedmi minutách. Dál už je to jízda čistě instrumentální.
Nepochybně nejpřístupnějším kusem na desce je následující Non Mi Rompete. Je to pěkná a melodická písnička s okouzlujícím refrénem, ve které si Banco vystačí s akustickými kytarami, trochou perkusí, Di Giacomovým hlasem a špetkou syntezátorového hvízdání. Není překvapením, že se z ní vyklubal obrovskej šlágr a koncertní stálice, která nemůže chybět na žádné kompilaci s průřezem toho nejlepšího od BMS.
Třetí v pořadí, La Città Sottile, je skladbou s velmi tíživou atmosférou a náročnou na poslech. Vyznačuje se urputně klopotným, těžkopádným rytmem a z části teatrálně deklamovaným textem. Asi nejslabší kus celé pětiskladbové kolekce, ale s následující Dopo … Niente È Più Lo Stesso je už zase všechno v nejlepším cajku. V členité kompozici dominují klávesy bratří Nocenziových za podpory technických, variabilních bicích a v kramflecích jistej Di Giacomo šplhá po stupnicích s akrobatickou bravurou. Skladba by se dala rozdělit zhruba na dvě části a obzvlášť ta druhá – uvedená pěknou fanfárkou – je strhující a instrumentálně košatou nakládačkou. Album vrcholí velmi pěknou a sotva tři minutky dlouhou instrumentálkou Traccia II.  Její pompézní leitmotiv je neobyčejně chytlavej a vhodnější kousek k uzavření celé kolekce si snad ani neumím představit.
Původní album vyšlo u labelu Ricordi hned v několika verzích a dostatečném množství, je tedy dostupné za relativně slušnou cenu. Díky svému unikátnímu přebalu ve tvaru otevírajících se dveří a uvnitř všitou přílohou s texty je však složitější sehnat nepoškozený kus. CD reedicí je přehršel. Ta moje je nedatovaná, ale s největší pravděpodobností se jedná o represss vydání z roku 1995. Je trochu odbytá a čtyřstránkovej booklet nenabídne víc, než sestavu, tracklist a texty písní Non Mi Rompete a La Città Sottile.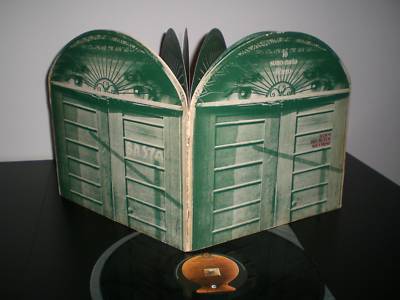 Je to prvotřídně vyprodukované album s dokonale padnoucím, křišťálově čistým zvukem. Na dobu svého vzniku to hraje opravdu výborně, člověk si může vychutnat i ty nejjemnější nuance a myslím, že milovníci kvalitního přednesu si přijdou na své. Pro mnoho fanoušků je to nejlepší album Banco del Mutuo Soccorso, ale já si obou předcházejících cením o trochu víc. Plnej počet tak nedám, ale je to těsné. Setsakra těsné…
SKLADBY:
1. Canto Nomade Per Un Prigioniero Politico (15:46)
2. Non Mi Rompete (5:09)
3. La Città Sottile (7:13)
4. Dopo … Niente È Più Lo Stesso (9:55)
5 Traccia II (2:39)
SESTAVA:
Francesco Di Giacomo – lead vocals
Marcello Todaro – electric & acoustic guitars
Gianni Nocenzi – electric & acoustic pianos
Vittorio Nocenzi – organ, spinet, synths
Renato D'Angelo – bass, acoustic guitar
Pier Luigi Calderoni – drums, percussion
+
Rodolfo Maltese – acoustic & electric guitars
Silvana Aliotta – percussion
Bruno Perosa – percussion
Io Sono Nato Libero
Banco del Mutuo Soccorso
Prog Rock
Ricordi
1973
LP
5
CD Ricordi, BMG - MPCD00206