Skupín a muzikantských projektov, ktoré hrajú v dnešnej dobe progresívny rock, symfonický prog rock, či neoprog (alebo aj retro prog, či crossover prog) je momentálne vo svete, ako húb po výdatnom letnom daždi. Ale takých, ktoré zásadne vyčnievajú, či dosahujú kvalitu, ktorá je skutočne vysoko nad šedivým priemerom, či štandardom, nie je práve v celom svete veľa. Aj tie najšpičkovejšie progresívne rockové telesá viac-menej zákonite musia vychádzať z odkazu a rozvíjania myšlienok a hudobnej filozofie niektorého z pilierov žánru, ktorý zamával rockovou hudobnou scénou v bohatých a nedostižných raných 70. rokoch. Byť v tomto subžánri striktne originálny je vlastne, žiaľ, už takmer absolútne vylúčené.
Druhý radový album kubánskych prog rockerov Anima Mundi – Jagannath Orbit z roku 2009, ma skutočne nečakane oslovil a zasiahol do progerského srdca, aj ako človeka, ktorého hudobné cítenie navždy najviac ovplyvnila britská legenda Yes. Preto som ich tretí album, ktorý sa objavil na svetle sveta koncom roku 2010, očakával skutočne so značným záujmom. Navyše, koniec roku 2010 bol poznačený, pre zainteresovaných a znalých fanúšikov, emisiou ešte jedného albumu známej prog rockovej kapely zo zámoria, ktorého odkazom je celkom očividne pocta pôvodnej tvorbe Yes a náväznosť na ňu vlastným spôsobom komponovania a vlastnými hudobnými výrazovými prostriedkami – ide o album amerických Glass Hammer – If. Nechcem tu príliš obidva albumy porovnávať, ktorý z nich a čím je lepší či invenčnejší, všetko je výsostne subjektívne, ale služobne mladší a súčasne z podstatne komplikovanejších východiskových podmienok pochádzajúci Anima Mundi by to u mňa vyhrali takmer vo všetkých kritériách a imaginárnych ukazovateľoch hodnotenia…
Album The Way na ploche takmer hodiny prináša štyri kompozície, ktoré by sa dali charakterizovať, ako tri stredne dlhé a jeden skutočne gargantuánsky opus. Zostava skupiny stojí na dvoch zásadných pilieroch – sú nimi gitarista / veterán Robert Díaz a ženský klávesový fenomén Virginia Peraza, ktorým skvele sekunduje svojim špecifickým tenorom Carlos Sosa a skvele šliapajúca rytmická sekcia v zložení Yaroski Corredera (basgitara) a Manuel Govin (bicie a perkusie).
Spôsob gitarovej hry Roberta Díaza v mnohých momentoch evokuje hru Steve Howea z Yes, je možno menej priamočiarý, ale na druhej strane z neho vychádza pomerne viac spevných zvukov. Yaroski Corredera sekunduje na basu Díazovi veľmi často spôsobom hry yesovského Chrisa Squirea. Carlos Sosa má síce odlišný odtieň farby tenoru, akým spieval Jon Anderson v Yes (napriek tomu nesmierne príjemný, až ukľudňujúci), ale to čo robí Virginia Peraza s batériou klávesových nástrojov, je skutočne nevídané – mojím uhlom pohľadu je dominujúcim prvkom skupiny a plochami a kaskádami svojej hry zatienila aj svojho gitarového partnera v kapele a jej prínos pre špecifický sound Anima Mundi je už vlastne majoritný. Ženský Rick Wakeman z mladých rokov, ba ešte niečo navyše a to v prospech celkového vyznenia kolektívneho hudobného produktu bez zbytočného sólovania a egoistického sebepresadzovania.
Všetky štyri tracky albumu sú výrazné, so silným melodickým podkladom a gradujúcou štruktúrou výstavby kompozície. Aj textovo sa Anima Mundi blíži skôr Yes, ako trebárs Genesis (teda textová zložka dopĺňa viac charakter a farbu hudobných plôch a nie je iste primárnou záležitosťou pre skupinu). Najprv nás naštartuje 14-minútová Time To Understand. Stačí privrieť oči a pohybujete sa v imaginárnych krajinách výtvarníka Rogera Deana, či scenérií z Cameronovho veľkofilmu Avatar, odohrávajúceho sa farbami a nádherou hýriacimi sekvenciami bizardnej prírody na mesiaci Pandora. Tretia v poradí Flying To The Sun pripomína niečo, ako hybrid skladieb Parallels a Avaken z yesovského albumu Going For The One.
Čiste subjektívne považujem za najdôležitejšie na albume najdlhšiu a najkratšiu skladbu. Vyše 26-minútová a chronologicky druhá v poradí Spring Knocks On The Door Of Men je ako moderné pokračovanie toho, čo Yes hrali na albumoch Relayer, či Tales From Topographic Oceans – pomerne hodne motívov skĺbených do jedného pevného a riadne dlhého celku, ale so zachovaním všetkých pôvodných ingrediencií. Posledná, relatívne najkratšia Cosmic Man obsahuje pre zmenu tak silný a do hlavy sa vtierajúci centrálne vystavaný (no hudobne nie jednoduchý) motív, že ešte niekoľko hodín po počúvaní albumu mi stále intenzívne rezonuje v podvedomí.
The Way je skutočne skvelý a nanajvýš pokope kompaktne držiaci album. Potvrdil nesmierny vzostup rastu kubánskych progerov, naštartovaný na albume Jagannath Orbit.
SKLADBY:
1. Time To Understand (13:59)
2. Spring Knocks On The Door Of Men (26:32):
— Act I: Spring Arrives From Her Celestial Dwelling – The Ordinance
— Act II: Revelation – Apotheoses At Infinitum
— Act III: Heading For Eternity – The Final Journey
— Act IV: Season For An Alchemist – A Game Beyond Nature
— Act V: Mother Spring – The Way
3. Flying To The Sun (9:33)
4. Cosmic Man (8:18)
ZOSTAVA:
Carlos Sosa – vocals
Roberto Díaz – acoustic & lead guitars, backing vocals
Virginia Peraza – keyboards, backing vocals
Yaroski Corredera – bass guitar
José Manuel Govin – drums
+
Mónica Acosta – bassoon
Yailin Martinez – flute
Javier Mauri – percussion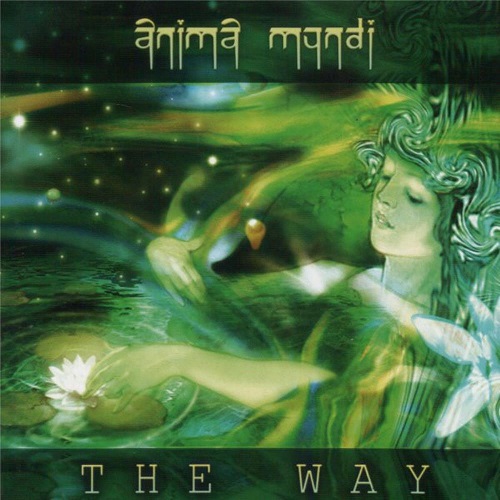 The Way
Anima Mundi
Prog Rock
Musea
2010
CD
4