THE THREE TREMORS – metalová šou, aká sa nevidí
Keď na pódium vybehne Tim "Ripper" Owens, nedávny spevák legendárnych Judas Priest s ďalšími dvoma rovnako excelentnými spevákmi, tak rozpútajú poriadnu heavy metalovú party. Tá je už pripravená aj pre slovenských fanúšikov, lebo THE THREE TREMORS sa onedlho predstaví v Košiciach na svojom jedinom slovenskom koncerte. Projekt vznikol minulý rok spojením troch hlasov. Asi sa presne ani nevie, kto prišiel s touto myšlienkou, ale nápad to bol určite skvelý, pretože dokopy sa dali tri metalové "sirény" – Tim "Ripper" Owens (Judas Priest, Iced Earth, Dio Discipled, Yngwie Malmsteen…), Steve Grimmett (Medusa, Grim Reaper, Onslaught, Lionsheart, Chateaux, The Steve Grimmett Band) a ako posledný do trojky Sean "The Hell Destroyer" Peck (CAGE, DENNER/SHERMANN, DEATH DEALER) a vznikol THE THREE TREMORS, ktorý to onedlho roztočí v košickom Collosseu.
THE THREE TREMORS charakterizujú jeho samotní členovia ako niečo "trojnásobne hlasnejšie než je sonický tresk!", z čoho je jasné, že návštevníkov koncertu čaká o pár dní v Collosseu poriadne metalové peklo.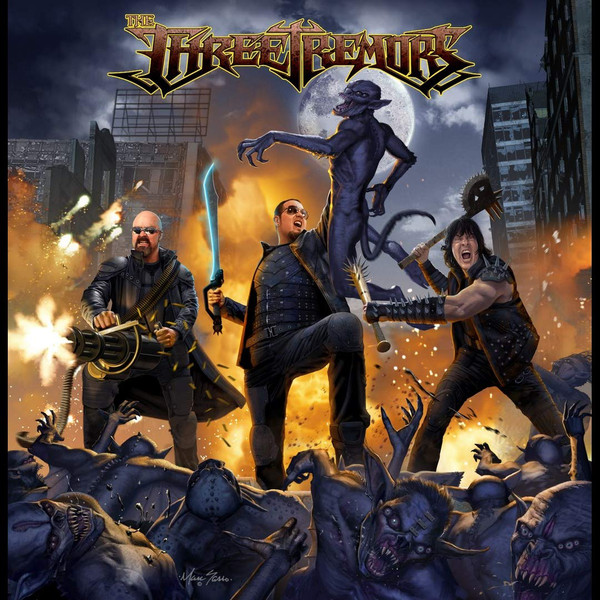 Kapela vydala v januári 2019 svoj prvotinu The Three Tremors, obsahujúcu 12 skladieb, ku ktorým si každý jeden z týchto spevákov zvolil svoj vlastný, originálny prístup. Vznikol tak svieži a inovatívny debut s úžasným spevom speváckeho tria, vrátane troch bonusových skladieb nahraných počas amerického turné kapely. Vynikajúci dojem z neho ešte dotvára obal vytvorený srbským výtvarníkom Dušanom Markovičom.
Album je skutočná bomba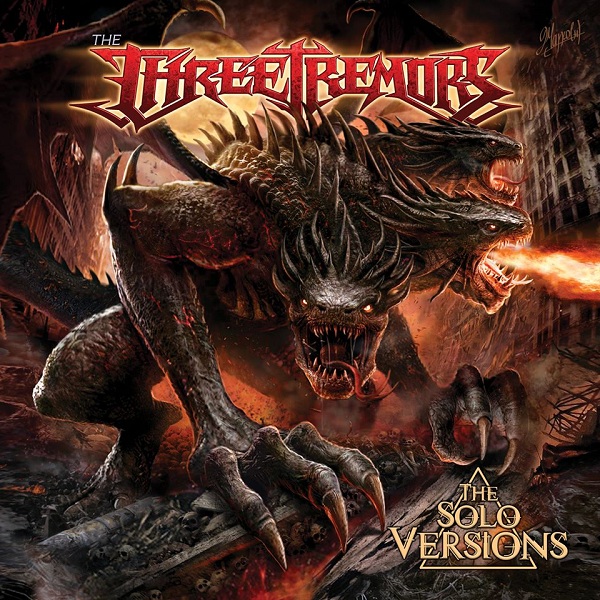 Sean "The Hell Destroyer" Peck vraví, že každý z nich troch naspieval celý album The Three Tremors – Solo Version: "Pri strihaní vzniklo množstvo nepoužitého, skvelého materiálu, keďže sme použili len to najlepšie. Myslím, že sme vytvorili kvalitný produkt. Na mixáži a spájaní trackov sme pracovali s producentom Daveom Garciom. Potom sme oslovili Dušana Markoviča a ten svojim dielom perfektne skrášlil a dotvoril našu štúdiovú prácu. Od nášho amerického turné sme nonstop pracovali na tomto materiáli a plánovali návrat do Európy na miesta, kde sme ešte neboli. Berieme to ako jednu z našich priorít a podporu tohto albumu. Odkazujem všetkým metalistom: Zavolajte si kamošov a príďte na jedinečnú metalovú šou, ktorá sa len tak nevidí!"
Tim "Ripper" Owens je z albumu nadšený rovnako, ako jeho parťáci z kapely. "Všetci sme do toho dali to najlepšie. Od začiatku som dúfal, že sa nájde spôsob, ako to vydať, čo sa podarilo a úžasný výsledok našej práce je na svete. Som vzrušený z návratu na európske pódia a teším sa na to, že fanúšikom predvedieme naše horúce novinky. Počas koncertu ich čakajú aj šokujúce zmeny. Uvidíme sa v kotli pod pódiom!," a to aj pod tým v Collosseu už 26. novembra 2019!
P. S.: Podľa informácií tourmanažéra THE THREE TREMORS, koncert v Košiciach museli, bohužiaľ, zrušiť. Dôvodom je pokazená dodávka, ktorá sa im rozpadla vo Švédsku a logisticky to nestihnú do Košíc. Kapela sa ospravedlňuje a dúfa, že pri ďalšom turné si nájde cestu k nám.