Skupina Nektar, ktorú v roku 1969 založili britskí hudobníci v Nemecku, pripravuje nový album The Other Side. Od 6. júla 2019 začali štúdiové práce v americkom meste Long Branch. Vydanie je naplánované na január 2020 a mala by to byť dôstojná oslava 50. výročia Nektar!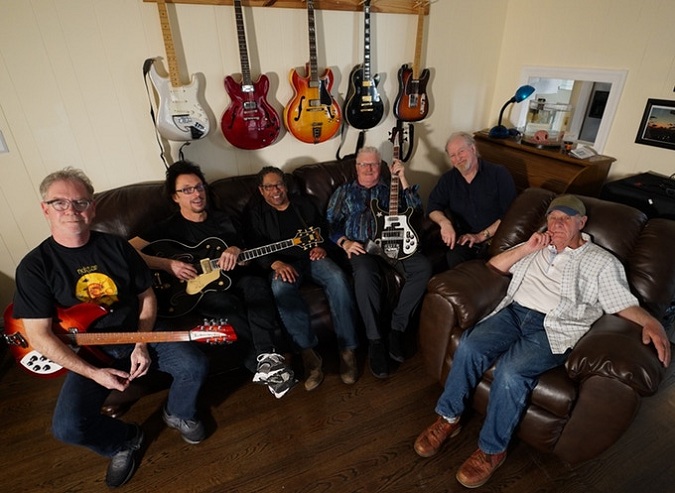 Nektar: Randy Dembo (gitara, basa), Ryche Chlanda (gitara, spev), Kendall Scott (klávesy), Derek "Mo" Moore (basa, klávesy, vokály), Mick Brockett (špeciálne efekty, svetlá), Ron Howden (bicie, perkusie, vokály). 
V zostave sú traja pôvodní členovia – Ron Howden, Derek Moore a Mick Brockett, ktorí boli pri zrode spolu s Roye Albrightonom a Allanom Freemanom.
Ryche Chlanda bol súčasťou kapely v roku 1978. Spolupracoval vtedy na hudobnom materiáli, ktorý bude zahrnutý aj na novej platni. Mimochodom, bol členom Fireballet, jednej z prvých progresívnych skupín v USA. Môžeme ho počuť aj na neoficiálnom živáku Renaissance –  Cruise To The Edge 2014 (2014). Randy Dembo hral na nektarskom albume Evolution (2004). Jediným nováčikom je tak Kendall Scott, klasicky vzdelaný multiinštrumentalista.
Súčasťou novej kolekcie bude skladba Devil's Door, ktorej základy boli položené už v roku 1976, ale nikdy sa nedokončila. Kapela si tak uctí pamiatku nebohého Roye Albrightona – v piesni má byť použitá jeho pôvodná gitarová práca.
Ak by mal niekto záujem podporiť Nektar a získať niečo navyše, môže tak učiniť na stránke Kickstarter.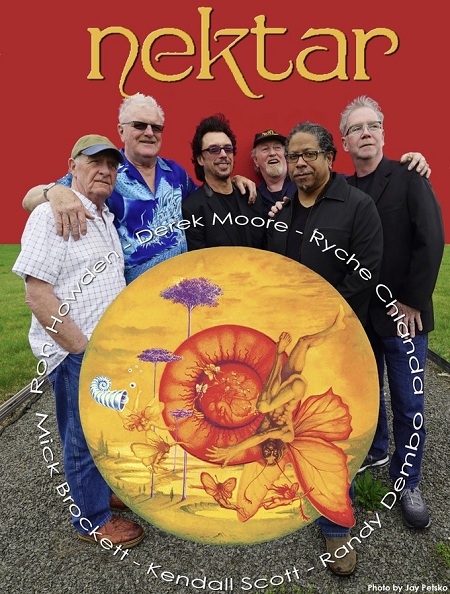 Autor fotografií: Jay Petsko.