O existenci jakýchsi Spooky Tooth jsem donedávna neměl sebemenší tušení. Na jejich stopu mne přivedl kolega Balů, ve spojitosti s kytaristou Foreigner, Mickem Jonesem. Zájem, který jsem v té době (cca před rokem) projevil byl pramalý, až náhoda a energické přehrabování se v konci 60. a začátku 70. let, tedy v době, kdy vznikala "ta nejlepší produkce" a kapely rostly jako houby po dešti, zapříčinily, že jsem v plné míře objevil i tyto velikány. 
Krásně vyvedený remaster s boží fotografií na přebalu a kvalitní zvuk plně podtrhly mé očarování, pramenící z této desky. Spooky Tooth jsou jiní než jejich souputnící, mají v sobě zdravou neurvalost, drsnost a velkou energetickou hodnotu, znějí variabilně a značně progresivně. V kapele je zakořeněn konec šedesátých let v kapkách psychedelie. Dokáží napsat originální kompozice, které (mně osobně) padly okamžitě na míru. Harrisonův drsný vokál a Wrightův (hughesovský) výškáč k sobě perfekně pasují, nejfantastičtěji pak v energické vzpruze Evil Woman (tu znám jako cover od Quiet Riot, kde druhý vokál zpíval právě Glenn Hughes).
Album jsem si zamiloval celé, tak jak ho pánové zkonstruovali. Waitin' For The Wind mě drapla okamžitě, refrén je geniální, ovšem z dvojky Feelin' Bad proudí emoce ještě silněji, vokály jsou parádní a akustiky nádherné. Soulová I've Got Enough Heartache jde ve svém poselství ještě dál a "přečůrá" i podobné atmosférické poklady od Free, nebo Led Zeppelin. O Evil Woman jsem se už zmínil, pak je tu opratě držící temnota Lost In My Dream a Spooky Tooth se dotýkají nebes.
Melancholicky vyvedená harmonika, krásný kytarový tón a Harrisonův dobyvačný vokál, to je kompozice That Was Only Yesterday, dýchající koncem parního letního dne konce šedesátých let. Better By You, Better Than Me proslavil další známý cover, tentokrát z repertoáru Judas Priest, originál je ovšem daleko zajímavější, vyzrálejší a hlavně mnohem procítěnější. Hangman Hang My Shell On A Tree se loučí s koncem předchozího desetiletí v slzách.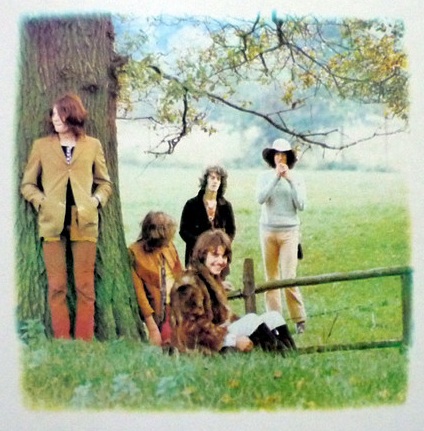 Tak a teď honem na další Spokáče, cítím, že se z nich dá vytřískat mnohem víc a doma tak postavit další výbornou diskografii.
SKLADBY:
1. Waitin' For The Wind (Grosvenor/Harrison/Wright) 3:27
2. Feelin' Bad (Kellie/Wright) 3:47
3. I've Got Enough Heartache (Kellie/Wright) 4:32
4. Evil Woman (Larry Weiss) 9:33
5. Lost In My Dream (Gary Wright) 4:42
6. That Was Only Yesterday (Gary Wright) 4:02
7. Better By You, Better Than Me (Gary Wright) 4:12
8. Hangman Hang My Shell On A Tree (Gary Wright) 5:15
SESTAVA:
Mike Harrison – klávesy, zpěv
Gary Wright – klávesy, zpěv
Luther Grosvenor – sólová kytara
Mike Kellie – bicí, perkuse
Greg Ridley – basová kytara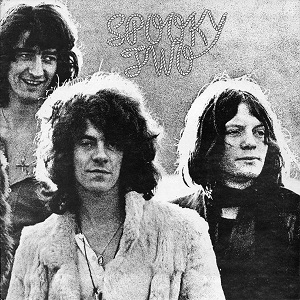 Spooky Two
Spooky Tooth
Hard Rock
Island Records
1969
LP
8