Při příležitosti vydání nového alba Joe Satrianiho jsem měl v úmyslu vystřihnout klasickou recenzi, ve které bych začal pohledem do Satrianiho historie, zdůraznil konzistenci ve vydávání vlastních sólových desek, neopomenul nastínit fakta týkající se jeho osoby a kytarového umu, jež mu byl kdysi dávno dán do vínku, a posléze přistoupil k typickému rozboru jednotlivých písní.Ale nakonec jsem se rozhodl svůj úmysl obrátil naruby a začínám trochu netypicky dotazem adresovaným přímo samotnému tvůrci.
Tady je:
Joei, Joei, jak jsi mohl tentokrát pustit do světa tak odfláknutou desku stran konečného zvukového ošetření? Nebo by spíš měli moje lamenty mířit na vrub Johnu Cunibertimu, jež se na výsledném masteringu podílel? Ale přece ani on není žádné ořezávátko v oboru a vaše spolupráce už byla navázána v dávné minulosti. Copak jste si z konečného výsledku pustili jen první track a dál jste nešli? 🙁 Zdá se. Jelikož ten je v pořádku, ale už v druhé a nejmarkantněji pak ve třetí, mimochodem naprosto skvělé skladbě, kterou ty vaše nepovedené hrátky dokonale zničili (praskání a chrčení začíná okolo 25. sekundy a trvá a trvá) jste toho dost po…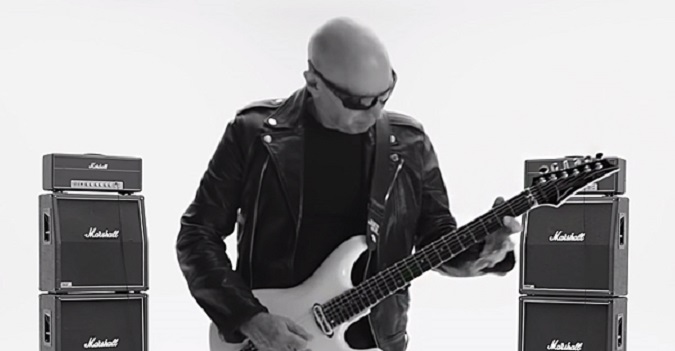 Dost možná bych na to ani nepřišel, nepustit si desku na pořádné aparatuře. První poslechový test skrze obyčejnou obyvákovou hifi proběhl v normě. Další dva už v mp3 formátu prostřednictvím malého repro na výšlapu přírodou se synátorem rovněž. Ale když jsem chtěl desku protočit i v zážitkovém médiu s pořádnými sluchátky, posléze i na bednách a příslušnou atmosférou, nestačil jsem se divit. Pěkně mi to onehdá nabouralo pohled na tuto jinak parádní novinku. Ale jelikož jsem si tak nějak vnitřně slíbil, že už nebudu sonickým hnidopichem jako hifisté a jelikož jsem na jiném našem hudebním webu za své názory týkající se zvukového sejmutí jiných nahrávek od okolí schytal pořádných pár facek, bude potřeba se nad toto povznésti. Někdy to jde těžko, ale proboha, hlavní je přece samotná hudba, a ne kýžený zvukový efekt. Alespoň toto jsem vždy tvrdil a v dnešní zvukově pos…. době se k tomu budeme muset vrátit, jinak bychom si z vycházející muziky nemohli koupit dobrou polovinu. Ona to není s novým Satchem až taková hrůza, obzvlášť v kontextu k daleko zmršenějším nahrávkám (nedávná Metallica, nový Ozzy) a světe div se, ani v číselném DR formátu (na který já osobně kašlu, jelikož vlastní uši jsou důležitější než nějaká čísla) to není žádná trága. Ale je to zkrátka škoda. Osobně jsem velkým fandou a sběratelem jeho děl, ale toto, řekl bych, po stránce nahrávání pokulhává nejvíce. Nu což, s tím my obyčejní smrtelníci nic nezmůžeme a tak raději přistoupím k hodnocení díla jako takového. K hodnocení jeho hudební náplně.
Na každého nového Satrianiho se já osobně velice těším a z předchozích čtyř desek mne žádná nezklamala ani procentem. Neskutečně vyrovnaná lajna pokračuje i letos, z čehož může mít nejeden fajnšmekr velkou radost. Úvodní ukázky, které kytarista vyslal do éteru ještě před samotným zveřejněním kompletního LP i jedna z recenzí, jež se objevila v českých luzích a hájích, naznačovali něco o možné stagnaci a pouhém potvrzení vydobytých pozic ze Shockwave Supernova a What Happens Next. I já sám jsem měl zprvu podobné pocity, ale novinka pana Satrianiho je letos velmi rafinovaná a oproti některým svým předchůdkyním se otevírá velice pozvolna a nenápadně. Osobně kvituji i změny v sestavách, které se v posledních letech s každou novou deskou objevují a mají blahodárný účinek na konečné pestřejší vyznění. Tentokrát Joe oslovil starého kamaráda baskytaristu Chrise Chaneyho, který vynesl do nebes neskutečnou fusion nahrávku Unstoppable Momentum a na místo bubeníka byl povolán světoběžník a zkušený matador Kenny Aronoff. Modernější klávesovou tvář vlepil desce jen minimálně dlouholetý známý Eric Caudieux. Jeho črty ovlivnili například spaceovou tvář čtvrté Ali Farka, Dick Dale, An Alien And Me. Sympatický je rovněž čas nahrávky držící se okolo 45 minut.
Rozjezd desky je tentokrát pozvolný. Žádný žhavý výstřel alá předchozí start songy v případě titulky Shapeshifting nečekejte. Její úvod nesou drtivé bicí a zřetelná basová figura. Joe začíná vyluzovat své kvílivé tóny, což může zprvu působit krapet rušivě, ale zvolená dynamika songu a odstupňované akordické výměny mají něco do sebe. S opakovanými poslechy se míra závislosti na pilotní písni stupňuje, což vypadá takticky jako velice dobrá finta. Dokonce ani druhá, ze začátku zatěžkanější Big Distortion nepřináší to známé opojné fluidum, jaké člověk od kalibru typu Satrianiho očekává. Do popředí se dostávají rytmické kytary a překvapivě také vytleskávání, což činí ze songu komerčněji laděný kus mířící snadno do palice. Nálada a atmosféra se však jak mávnutím kouzelného proutku změní a rovněž znatelněji zapůsobí s příchodem čarokrásné All For Love. Typická Satchovka s tisíci nádhernými odstíny jeho šestistrunky a až mysteriózní atmosférou, kterou pomáhají budovat i Chaneyho důrazné baskytarové pulzy. Do čtvrté Ali Farka, Dick Dale, An Alien And Me promlouvají Ericovi mašinky a nejen díky jim je stavba písně jednou z těch revolučnějších. V jejím závěru však zvuk skřípe natolik, že… Na meditativnější strunu nás přehoupne dojemnou Joeovou kytarou vysloveně vymalovávaná Teardrops. Velice osvěžující je country šmrncnuté boogie implantované do Perfect Dust. Bodrá a rozverně laškovná nálada sálá americkým středozápadem a rytmus písně podepřený o Aronoffovu bicí figuru je ve spojitosti se Satrianiho stylem sólování brilantní.
Sedmá Nineteen Eighty zprvu působí obyčejně, ale když se vzedme silná basová frakce, do které začne kytarista servírovat jen tak z plezíru jednu dokonalou vyhrávku za druhou, musí být každý Satrianovec uspokojen. All My Friends Are Here je i po několika posleších stále dosti nečitelná a drží se jaksi v ústraní. To devátá Spirits, Ghosts and Outlaws je důraznější klasická a velice intenzivní kompozice z pera Joe Satrianiho, a malinko mne upomíná na dobu okolo alba The Extremist. Její náboj a eruptivní charakter jako by vycházel z devadesátých let. Procítěnou nádherou, desátou Falling Stars startuje meditativnější a kompozičně velice zdařilý závěr desky. Právě ji a další tři následující skladby vnímám jako nejinovativnější položky tohoto alba. Do nich vtisknul Satriani nejen svého ducha, um, kreativitu a léty prověřené schopnosti, ale nebál se experimentu a daleko zřetelněji se položil i do nálad jednotlivých písní. Častěji mu velmi nenápadně sekunduje Eric svými klávesami, klavírem a drobnými atmosférickými vsuvkami. Do takové Waiting se podařilo smyslně vložit vzpomínky na dobu hravého dětství a iluzorní touhy. V písni Here the Blue River kooperuje Joe se stylem reggae jako se stavebním prvkem, čímž dodává songu velice chutné aroma. Právě precizní rozložení nálad a schopnost pohybu v několika na první pohled nesouvisejících odvětvích, činí desku nemálo přitažlivou. Pískající melodie závěrečné Yesterday's Yesterday s výrazným vkladem mandolíny, je tou pravou a nevšední tečkou za další z nevšedních nahrávek Joe Satrianiho.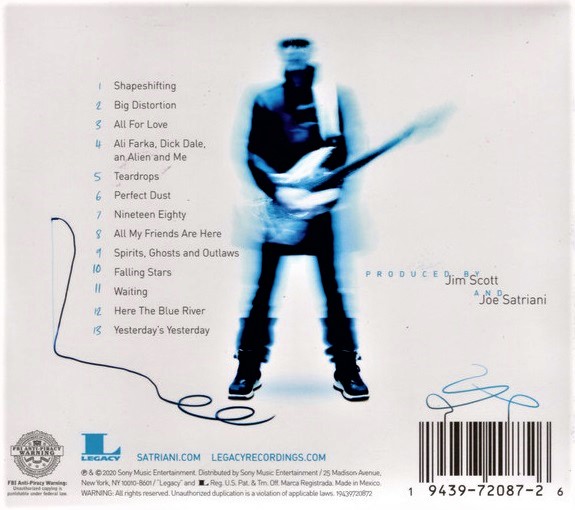 Nebýt těch několika zvukových šrámů neblaze rezonujících v průběhu desky, byla by ta nahrávka vlastně dokonalá. Takhle zůstává velice schopnou alespoň po stránce kompoziční. Z hudebního hlediska je Shapeshifting alespoň pro mne další geniální veledílo mistra Satrianiho.
SKLADBY:
01. Shapeshifting 3:54
02. Big Distortion 4:13
03. All For Love 2:31
04. Ali Farka, Dick Dale, An Alien And Me 3:42
05. Teardrops 4:08
06. Perfect Dust 3:30
07. Nineteen Eighty 3:34
08. All My Friends Are Here 3:24
09. Spirits, Ghosts And Outlaws 3:22
10. Falling Stars 3:41
11. Waiting 2:36
12. Here The Blue River 5:01
13. Yesterday's Yesterday 2:47
SESTAVA:
Joe Satriani – electric and acoustic guitars, banjo, whistling, claps
+
Chris Chaney – basses, additional rhythm guitar on "Falling Stars"
Kenny Aronoff – drums
Eric Caudieux – keyboards, sound design, editing, percussion, whistling, claps
Lisa Coleman – Piano on "Waiting" and "Yesterday's Yesterday"
Christopher Guest – mandolin on "Yesterday's Yesterday"
Jim Scott – percussion, whistling, claps
Neil Baldock – claps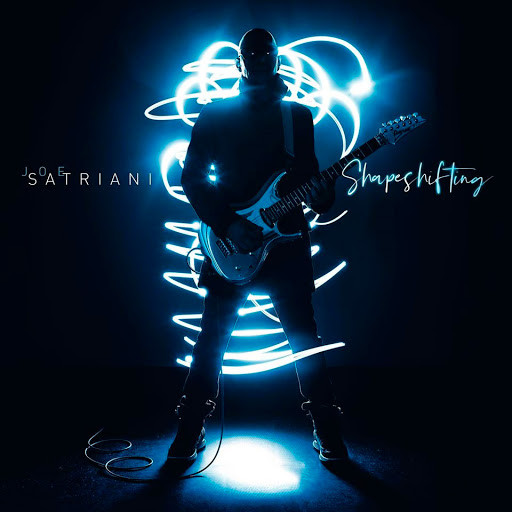 Shapeshifting
Joe Satriani
Instrumentální rock
Legacy
2020
CD, LP
13