Na kapelu Jefferson Airplane jsem narazil už v raném mládí prostřednictvím výběrových CD Good Morning Vietnam. Na třech nosičích byla umístěná naprostá hudební smetánka tehdejší doby. Disky plné hitových singlů od obrů jako právě Jefferson Airplane, The Mamas & The Papas, Canned Heat, The Zombies, The Hollies, ale třeba také stylově tvrdších Blue Öyster Cult, či Deep Purple, pojmuli řadu krásných písní a romantických songů. Jefferson Airplane byli zastoupeni svými dvěmi nevětšími hity a to konkrétně písněmi Somebody To Love a White Rabbit, shodně pocházejícími z tohoto recenzovaného nosiče.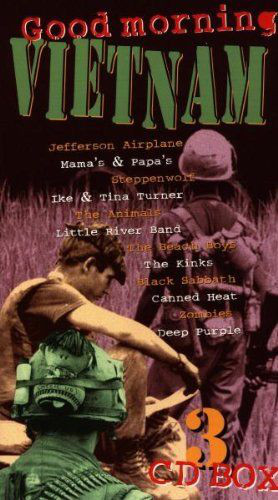 Ale nejsou to jen obě výše zmiňované podmanivé pecky útočící na první dobrou. Deska nabízí jedenáctku výborných čísel, kde už první song She Has Funny Cars padí v nádherném cvalu basa, bicí, akustika. Dvojice zpěváků, mužný Marty Balin a něžná sympaťanda Grace Slick, mají dokonale uhrančivé a v případě Grace také velice svůdné hlasy. Somebody To Love je pro mne nejlepší písní desky, Airplane i jednou z vyvolených celého léta lásky. Je podmanivá, melodicky a rytmicky velmi působivá a navíc Gracein výkon je vskutku nadpozemský. K dalším velice výrazným písním patří dvojice něžných skladeb  Today a Comin' Back To Me. Z těch rytmicky neučesaných určitě zaujme song zvláštního názvu D.C.B.A.-25, který vystřídá Moody Blues-ovka How Do You Feel. No a to už se pomalu dostáváme k jednomu z nejoriginálnějších songů té doby, halucinogenímu White Rabbit. Projev Grace Slick pomalu prochází několika fázemi, vynořuje se z ticha, postupně nabírá na emocích, zní fatálně, uhrančivě, mnohdy až hrozivě. Stejně působivý je i hudební doprovod v pochodovém rytmu. Prostě skladba jako hrom.
Jefferson Airplane mají ještě nejedno výborné album, ale právě dvojice tolik profláklých, přesto s polibkem pána boha napsaných písní Somebody To Love, respektive White Rabbit, činí z této desky tu nejzajímavější.
SKLADBY:
01. She Has Funny Cars (Jorma Kaukonen/Marty Balin) – 3:13
02. Somebody To Love  (Darby Slick) – 2:57
03. My Best Friend (Skip Spence) – 3:03
04. Today (Marty Balin/Paul Kantner) – 3:00
05. Comin' Back To Me (Marty Balin) – 5:24
06. 3/5 Of A Mile In 10 Seconds (Marty Balin) – 3:45
07. D.C.B.A.-25 (Paul Kantner) – 2:40
08. How Do You Feel (Tom Mastin) – 3:35
09. Embryonic Journey (Jorma Kaukonen) – 1:52
10. White Rabbit (Grace Slick) – 2:32
11. Plastic Fantastic Lover (Marty Balin) – 3:44
SESTAVA:
Marty Balin: vocals, guitar
Grace Slick: vocals, piano, organ, recorder
Paul Kantner: rhythm guitar, vocals
Jorma Kaukonen: lead guitar, rhythm guitar, vocals
Jack Casady: bass, fuzz bass, rhythm guitar
Spencer Dryden: drums, percussion
+
Jerry Garcia: guitar (Today, Comin' Back To Me, Plastic Fantastic Lover)
Surrealistic Pillow
Jefferson Airplane
Psychedelic Rock, Folk Rock
RCA Victor
1967
LP
11