CD Ricordi, BMG Italy – 74321980682  /2003/
Skupina Libra pochází z Říma, vznikla v roce 1973 a během následujících čtyř let natočila tři velká alba. Tím prvním bylo Musica & Parole (Hudba a slova), které vyšlo z kraje roku 1975…
Každý začátek je těžký a ani Libra nebyli výjimkou. Ve skupině se sice sešla sestava zkušených harcovníků (z kapel Logan Dwight, Buon Vecchio Charlie, Myosotis, nebo Reale Accademia di Musica), ale ta se průběžně měnila a nakonec byla vděčná za angažmá v muzikálu Jacopone. Na lepší časy se začalo blýskat teprve díky úspěšně zvládnutému konkurzu, po kterém následoval podpis smlouvy s labelem Ricordi. Pro něj skupina na podzim roku 1974 natočila album Musica & Parole a to ve dvou jazykových verzích. "Italská" vyšla doma a tu v angličtině se producent Danny Besquet pokusil nabídnout v zahraničí.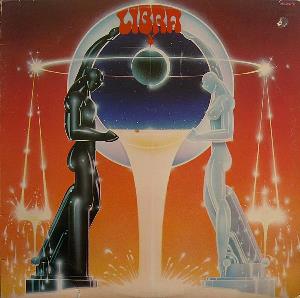 Možná sám nečekal úspěch, kterého se mu podařilo dosáhnout, protože nahrávka zaujala ty správné lidi z amerického vydavatelství Motown. Firma se skupinou podepsala kontrakt na deset(!) velkých alb a eLPíčko Musica & Parole, s jiným obalem a názvem Libra, vydala v USA a Kanadě.
Pro kluky z kapely nastaly zlaté časy, ale jak už to bývá, netrvaly dlouho. V létě 1975 se Libra vypravila na turné po Spojených státech amerických, kde si zahrála po boku Steppenwolf, Franka Zappy, Tubes, Chicago, nebo Argent. Na podzim, pořád ještě v USA začala nahrávat novou desku, ale po neshodách s firmou i producentem se v prosinci 1975 vrátila do Itálie, aby se vzápětí rozpadla. Album  Winter Day's Nightmare v Americe vyšlo na jaře následujícího roku, ale o nějakých lepších prodejních číslech se mu mohlo akorát zdát. Posledním zápisem do diskografie skupiny Libra je soundtrack k filmu Maria Bavy Schock (Transfert-Suspence-Hypnos), vydaný labelem Cinevox v roce 1977.

Na albu Musica & Parole se nachází šest prog rockových skladeb s relativně silným vlivem jazzu a funky. Je to příjemnej standard, nijak nevybočující z rámce tehdejší produkce a poslouchá se fajn. Problémem může být jen to, že zní naprosto neitalsky a se zemí původu má společný tak akorát jazyk. A ani ten ne až tak docela, protože funky dupárna Beyond The Fence je s textem v angličtině.
První dvě minutky úvodní Nato oggi jsou pastorálně klidné, ovšem zbytek skladby už se nese v klasickém, funky/jazzovém rytmu a nechybí ani pořádně dlouhá instrumentální vsuvka. V té si střihne parádní show kytarista Nicola Di Staso a sprška, z obou stereo kanálů létajících kytarových sól je vydatnější, než srpnovej lijavec.
Následující, téměř deset minut dlouhá položka je rozdělená do kapitol Il tempo è un buon amico a Forse e furia. Tu první, vláčnější charakterizujou pěkně sezpívané vokály beze slov, které mi připomínají debut krajanů Madrugada. V té druhé se šlápne na plyn a najde se i trochu místa pro instrumentální kouzlení (včetně pěkného sóla na elektrické piano), ovšem závěr suity už je opět v uvolněném duchu a je dobrým odrazovým můstkem pro funky dupák Beyond The Fence. Ten je zajímavý především svou "živou" atmosférou, ale jinak je to takovej kolovrátek a ohlasy rozparáděného publika jsou jen studiovým trikem.
Nejkratší písničkou na desce je titulní Musica e parole, která se asi nejvíc přibližuje tomu, co si představuju pod pojmem italský symphonic prog. Až poslední minuta skladby mi dává připomenout, že jsem ve funky/jazzovém hájemství a potvrzením mých slov budiž následující pecka  Pegno d'amore, s dlouhatánskou instrumentální vsuvkou. Vrcholem alba je závěrečná, čtrnáct minut dlouhá skládačka Inquinamento. Vokálů (ono je to spíš mluvené slovo) je tady jen tolik, aby se neřeklo, jinak je to zasněný, melodický art rock a na fusion výboje dojde až v závěrečné třetině skladby.
Je to dobrá muzika, kvalitně zahraná i nahraná, ale ty rytmy mi nejsou úplně po chuti a tak se k ní nevracím tak často, jak by si nejspíš zasloužila. Ve sbírce mám krásnou mini vinyl repliku od Ricordi/BMG, která je věrnou kopií originálního alba. Booklet neobsahuje, fotografie a veškeré informace jsou vytištěné uvnitř rozevíracího obalu, ovšem písmem titěrným tak, že se neobejdu bez pořádné lupy. Její zvuk je dobrý, ovšem při psaní recenze jsem si ji pustil do sluchátek a to byl úplně jinej level. Poprvé jsem si vychutnal opravdu široký prostor a moře detailů, které mi při běžném poslechu z reproduktorů unikaly.
Poctivej bigbít za poctivé tři.
SKLADBY:
1.Nato oggi  6:13
2. a) Il tempo è un buon amico  9:51
b) Forse è furia
3. Beyond the Fence  6:30
4. Musica e parole  4:41
5. Pegno d'amore  7:55
6. Inquinamento  13:42
NOTES:
Recorded at Ricordi Studios, Milan, Italy, November 1974.
Originally released in 1975.
SESTAVA:
Dino Cappa – basso, voce
David Walter – batteria, percussioni
Federico D'Andrea – voce, chitarra acustica
Nicola Di Staso – chitarra elettrica
Alessandro Centofanti – tastiere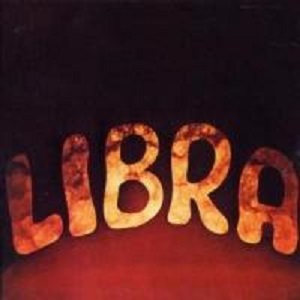 Musica & Parole
Libra
Prog Rock
Ricordi
1975
LP
6
CD Ricordi, BMG Italy – 74321980682 /2003/